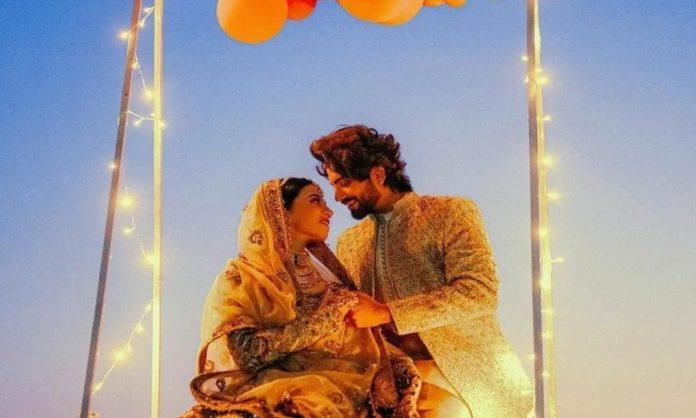 A TikTok star couple has shared their dreamy wedding shoot on social media and the public is claiming it to be 'Dramatic'.
When it comes to TikTok, we surely have seen it all. From influencer wars to celebrity gossip and recreation of the most dramatic trends, TikTok is a world of its own. While another TikTok couple gets hitched, the two have shared the details of their wedding shoot. Needless to say, people are not having it. From calling couples names to questioning their decision to getting it done, netizens are on a troll roll.
The video shows the behind-the-scenes of the couple sitting on a swing decorated with balloons. The swing which is held up in the air with the help of a crane is set up on the beach. The whole photoshoot requires a certain amount of manpower and expertise but the result is flawless, to say the least.
Take a look at the whole process below.
Read More: Another Employee Reveals The Horrors Of Working At Aiman Minal Closet
Social Media Trolls 
The social media trolls dare to comment on even the simplest instances. Though this one doesn't come as a surprise since something like this is not usually done in Pakistan, the effort put in by the couple to make their memories and their day extra special is something they have done for themselves. However, if there is one thing our nation collectively needs to understand, it's the fact that we need to let everyone live the way 'They' want to live rather than trying to dictate their every move.
Such photoshoots are common all around the world and there is nothing wrong with people going out of the way for their loved ones. Then again, who are we trying to change?
Take a look at some of the comments.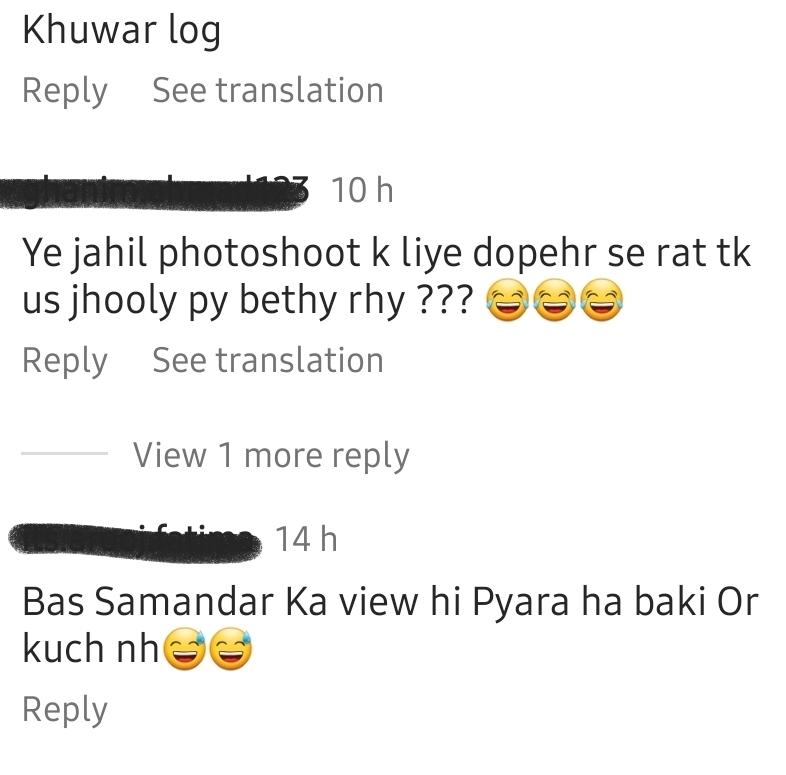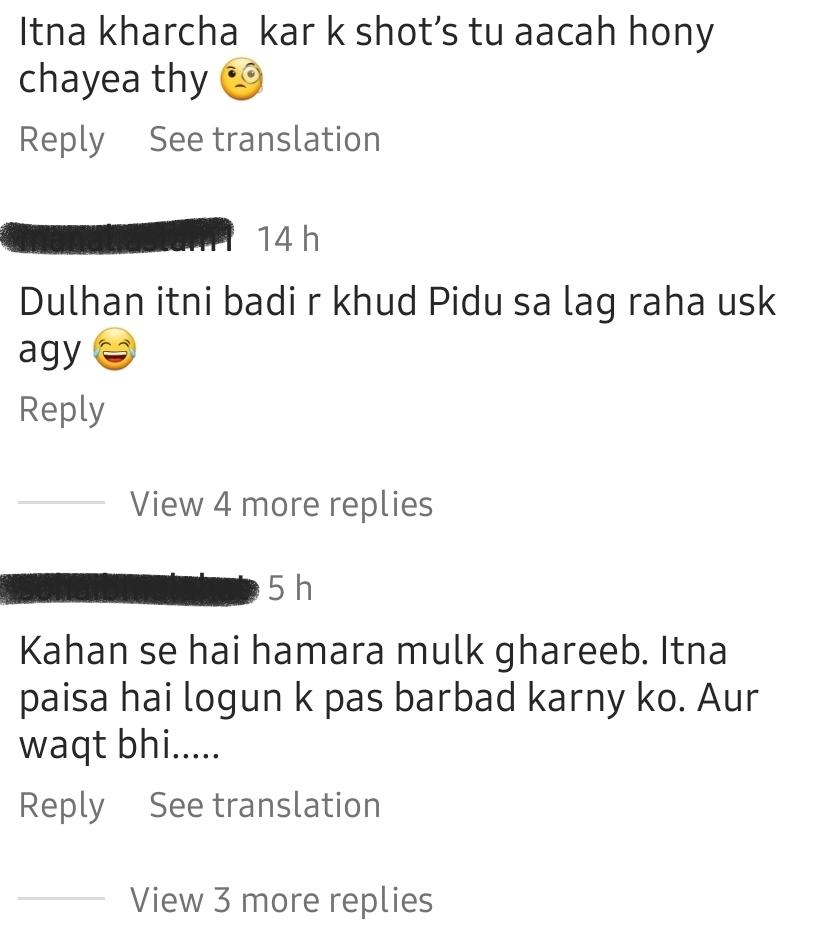 What would you call this photoshoot? 'Dreamy' or 'Dramatic'? Cast your votes in the comments below.
Read More: Syra Yusuf's Recent Designer Shoot Has Left Us Breathless
Stay tuned to Brandsynario for the latest news and updates.