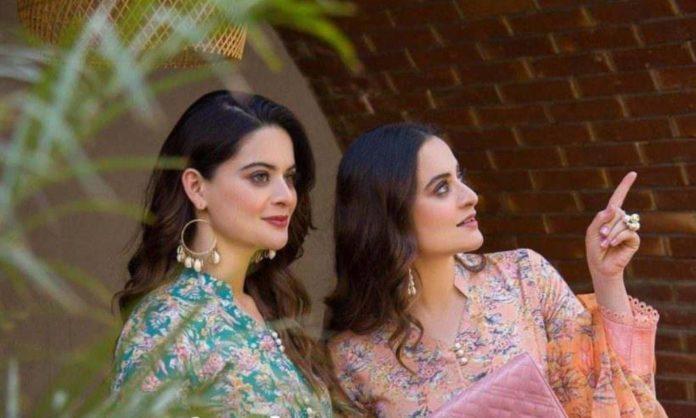 Aiman and Minal Khan are the most well-known twins in the Pakistani entertainment industry. They both quickly rose to fame and achieved great success in Pakistani TV dramas. Along with being top actresses, they are also entrepreneurs who co-own a clothing brand called Aiman Minal Closet. The brand offers trendy and affordable clothing options for women, including traditional wear, western wear, and accessories. Aiman Minal Closet has gained popularity for its quality products and stylish designs, making it a go-to choice for fashion-forward women in Pakistan.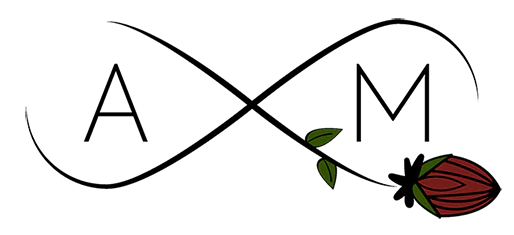 Recently, an ex-employee of Aiman Minal Closet spoke up and described his terrible experience. He posted his story on Instagram and Facebook and has asked for people to help him by sharing his posts as much as he can. Here have a look.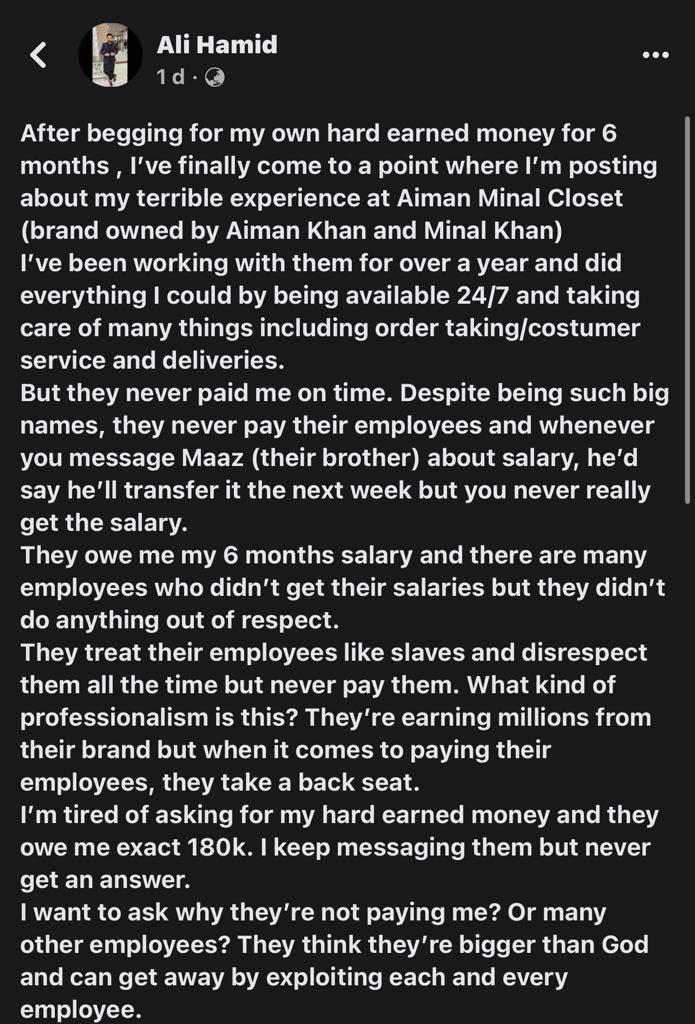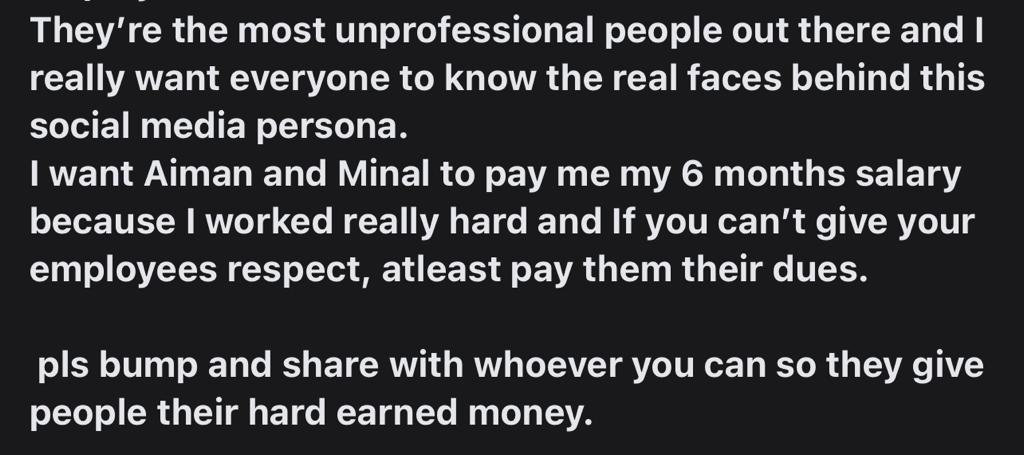 To further provide evidence he also posted screenshots of his texts with Maaz, the brother of Aiman and Minal who allegedly handles all employee-related affairs.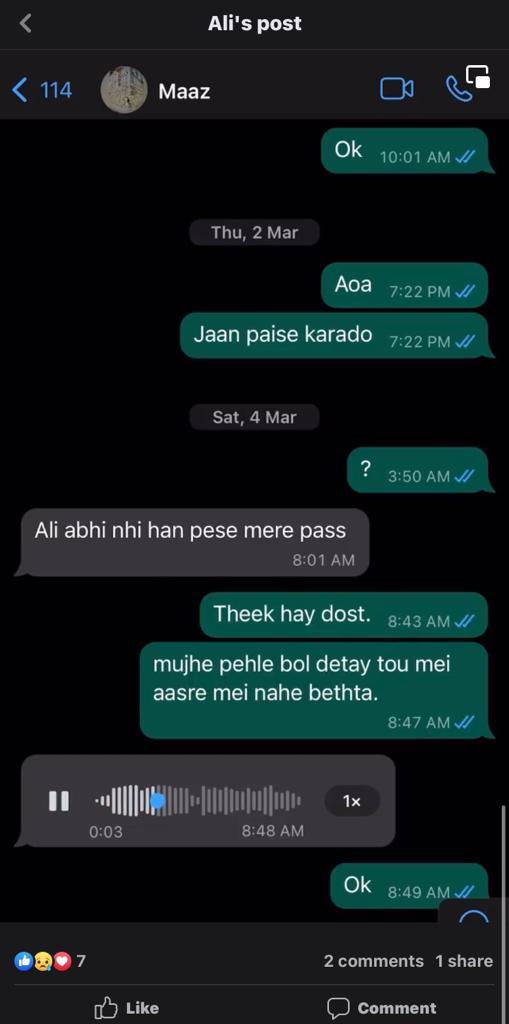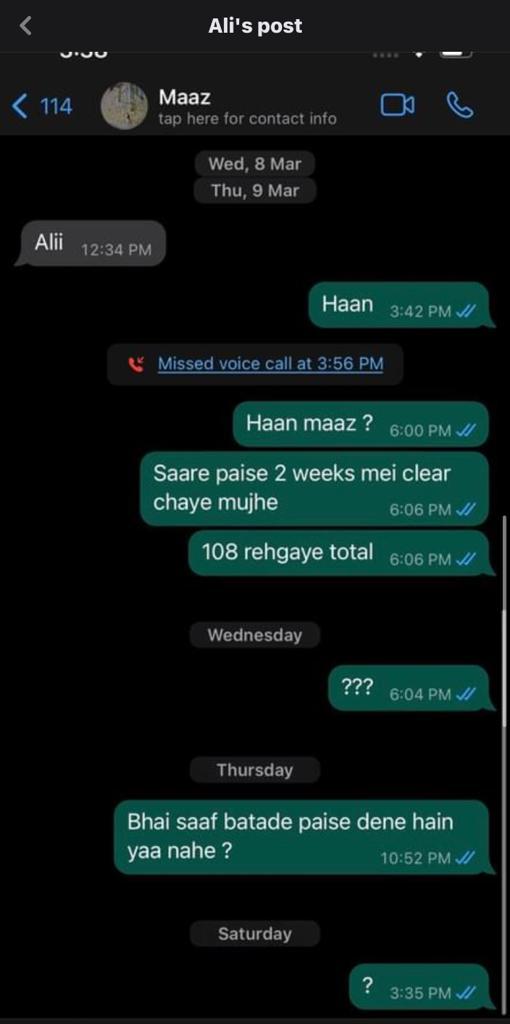 Previously as well, one of the former employees of Aiman and Minal Khan's closet exposed their abusive behavior and shared her worst experience while working there.
She wrote: "I started working at AnM closet in June. They hired me as a social media manager and a content writer. Everything seemed okay until I went to a shoot with them and realized how trashy both sisters are with other people. They're extremely disrespectful towards everyone, don't know how to talk, and treat their employees like shit. I was never their fan nor did I like them so I treated them like I would treat any other person and that pissed them a lot."
She added, "They delayed the salaries, and had no concept of boundaries. (Minal used to text me at legit 2 am or 9 am and she would get really pissed if I didn't respond on time). They made our lives hell on weekends, off days, and late nights and legit treated everyone in the office like trash. They're so used to living a sponsored life. They couldn't even provide basic stuff to their employees (literally like chai etc)." 
Here are a few reactions from fans that sum up the general reaction from the public.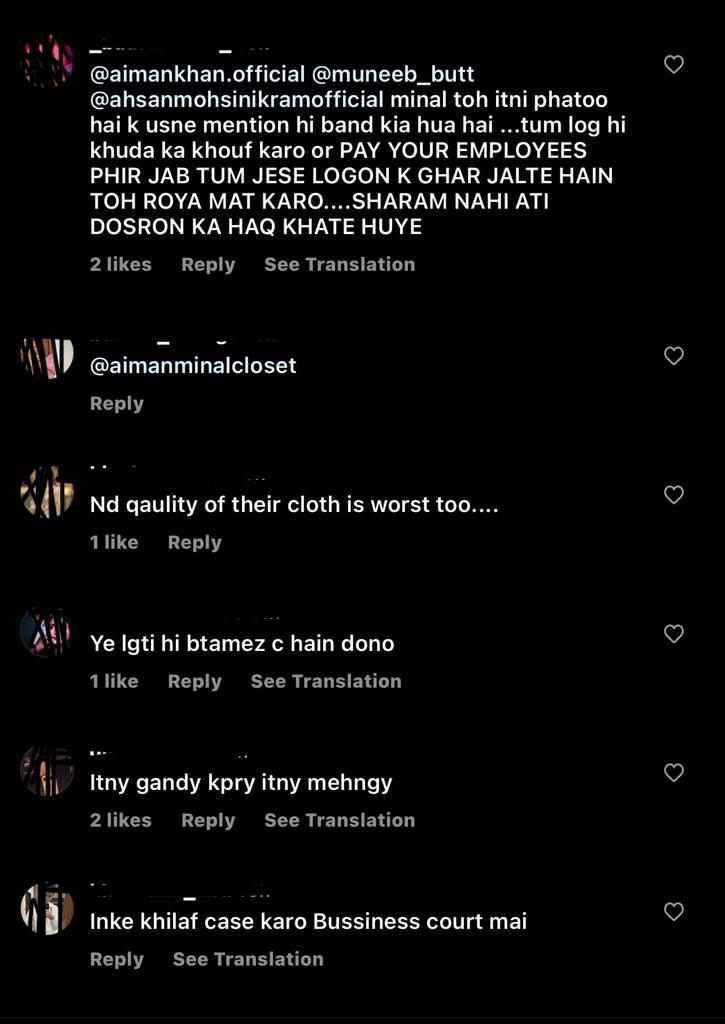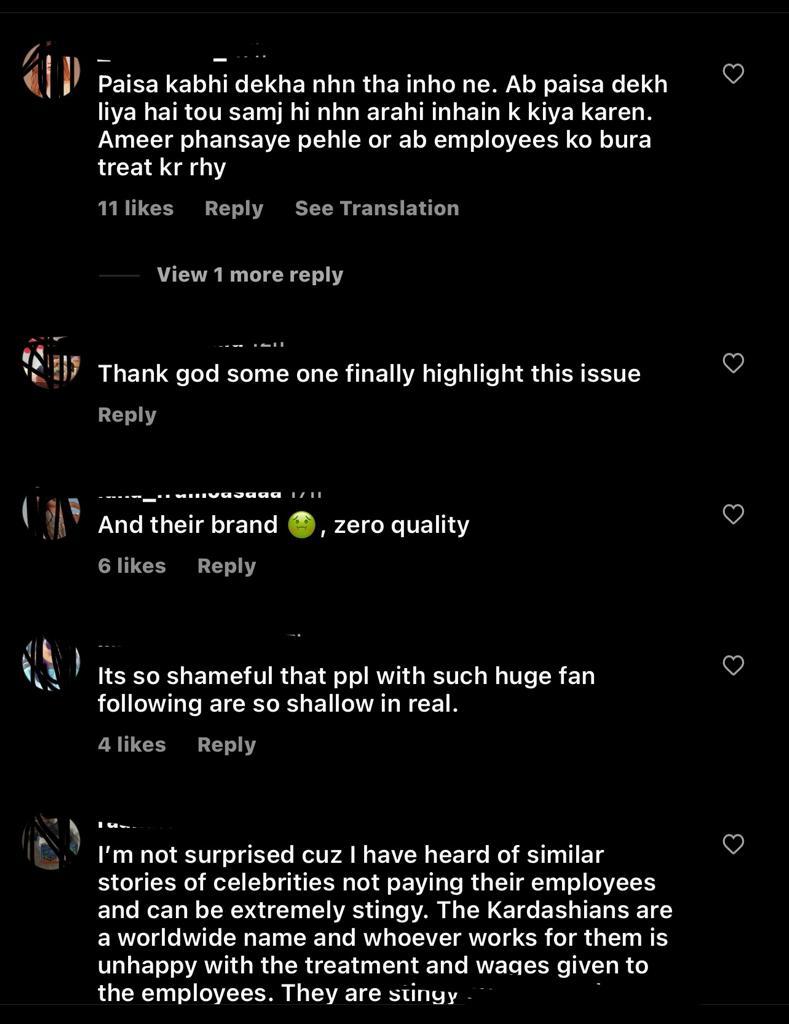 What are your thoughts on this? Let us know in the comments below.
Stay tuned to Brandsynario for more news and updates.