The famous TikTok star Dolly has come under fire, quite literally, over her latest content and it's getting more heated. The TikTok star made irresponsible content and since then is being debated over. Read what happened here:
Read more: Anoushey Ashraf Voices Her Opinion Against The Hypocrisy Of Pakistani Men
What Happened?
Nausheen Saeed aka Dolly is a Pakistani social media star. She has 11 million followers on TikTok. The star is facing intense backlash for her latest video on TikTok because it is a huge environmental hazard. Dolly, was in fact, posing by a forest fire.
Incase police is having hard time figuring out who this is, here is a screenshot of her Instagram! pic.twitter.com/XFpXsnnPb7

— Discover Pakistan 🇵🇰 | پاکستان (@PakistanNature) May 17, 2022
In the clip that was posted by Dolly, she can be seen walking in a silver ball gown. In the back, the entire hillside is burning. The caption reads, "Fire erupts wherever I am." While this may be dramatic and all, the audience has not taken it lightly to this.
How Did People React?
There's been a huge tug of war since the video was posted. Dolly received criticism for posting the video especially knowing the heat waves we're going through. She later made a statement released by her team that she did not start the fire and there was "no harm in making videos". However, the video has been taken down since then.
One can at-least block her on social media platforms, if the authorities don't do anything.

— Dr Wisal M Khan (@WisalDr) May 17, 2022
Please report her to concerned department.

— Nadeem Akhtar (@Nadeem_Akhtar1) May 17, 2022
What are the people saying?
People on social media are vehemently calling for punishment for her or criticizing her. One social media user wrote, "This is a criminal behavior!!" Others are demanding that she be blocked on TikTok and that her followers should unfollow her. Many are also reporting her to relevant authorities so that she gets punished.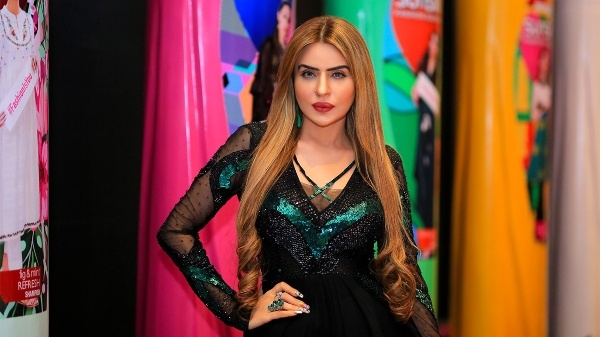 The environmental activist, Rina Saeed Khan Satti also spoke about this. She said, "She should have been holding a bucket of water to extinguish the fire instead of glamorizing it".
Bad Place and Timing Or Bad Content?
One can not pass judgments on people so soon. To blame Dolly for a whole first fire may seem harsh, we don't exactly know what was happening. However, what we can say is that it was irresponsible at best because the forest fire could be stopped rather than posed with. Pakistan is going through the worst possible heatwaves and for people to glamourize them is wrong.
Read more: Sana Safinaz Latest Campaign Is All About Inclusion & Freedom Of…
We hope the TikToker does not get into trouble greater than her crime.
Stay tuned to Brandsynario for the latest news and updates.