Anoushey Ashraf strongly voiced her opinion on Instagram after she saw an article detailing what all Pakistani men are up to in Turkey. The actress shared her two cents on #NotAllMen and how Pakistani men especially can make all sorts of women feel unsafe around them. Keep reading to find out what happened!

Read more: Designer Ali Xeeshan Accused Of Plagiarism Artwork – Here's What He…
What Happened?
The story is that Pakistani men have been caught filming and harassing girls in Turkey. They were caught after they started posting videos of such films on Tiktok where even their location can be discerned. As people found out about what was happening, it led to an outrage in Turkey. #PakistaniGetOut and #PakistaniPerverts started trending on Twitter.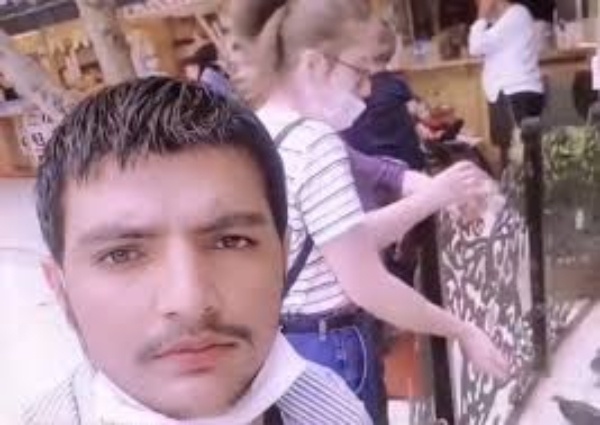 What Did Anoushey Ashraf Say?
Ashraf also saw another article talking about the issue and she added her opinion to it. Sharing the article to her story she questioned Pakistani men's concern over other women's clothing. She took a humorous route and said, Pakistani men should be given certification or diploma that says they have experience with women but do not control their choices or clothes. This should be done before giving visas to any country!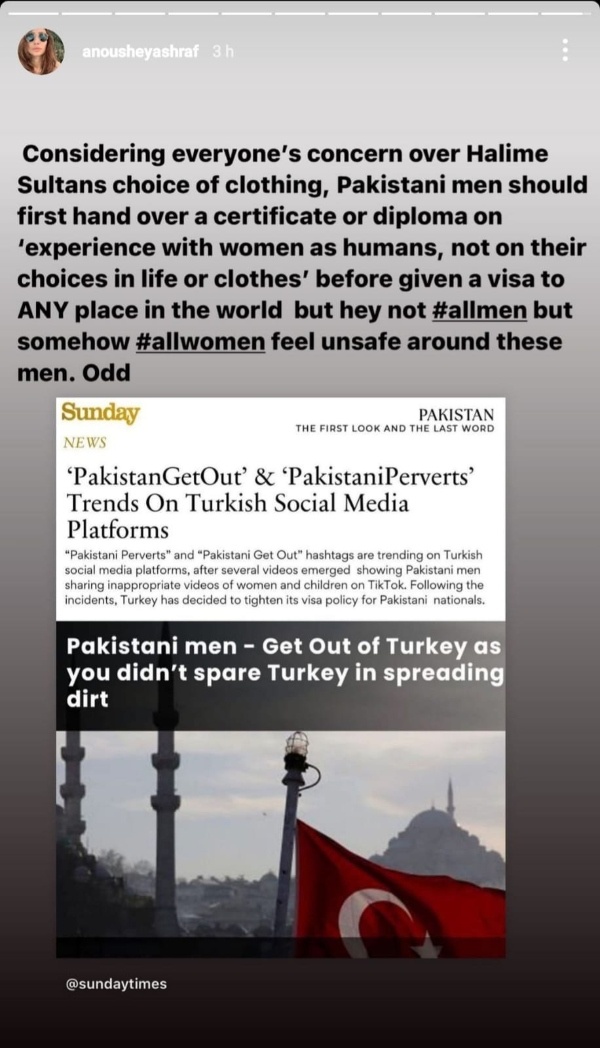 Then the actress got into the debate of #notallmen. This makes us wonder whether there really are people who simply can refrain from behaving like this.
The Right Punishment
They should be tracked and deported. That will be punishment enough for them and they will also not be able to go to any other country to try and stay. With this, Pakistanis themselves get a bad reputation and outlook. How can we progress as a nation when our men are hell-bent on going to even other countries and taking their lewd behavior there?
Pakistani men caught stalking Turkish women and taking their illegal photographs. Pakistanis take their extremist attitude abroad & then cause problems for countries who let them in. Sorry, the world is not like Pakistan. I don't want Pakistanis in Turkey.#pakistaniperverts

— Piovera (@PioveraEksi) May 9, 2022
The recent trends should be an eye-opening shock for everyone, especially authorities. We should all collectively condemn such men for making women feel unsafe in their homes. If they have the audacity to do this to women there, imagine what they can do in their own homelands where they know they can most likely get away with it?
Read more: Here's Why Saboor Aly's New Drama 'Nehar' Is Definitely Worth Watching
Stay tuned to Brandsynario for the latest news and updates.