Sana Safinaz has come up with a stellar campaign to market their upcoming 'Mahay' collection. The new collection is going to be another edition in their annual lawn collections and this time, they're bringing it to you differently. Instead of showing the lawn material like every other brand, they showed burkas made out of their material. Intrigued yet?
Read more: 7 Mistakes Influencers Should Avoid At All Cost
More About The Collection
The collection features several women standing with a burka. However, the burka is made out of Sana Safinaz fabric from their upcoming 'Mahay' collection. The idea is that you take the fabric and give it a spin whichever way you'd like to. It's your fabric and you, let your imagination go wild. 
View this post on Instagram
This concept was received with mixed reactions. While some are applauding the brand for its innovative thinking, others are offended by it. Have a look at the debate going on online:
Mixed Reactions
Those in favor suggest that through this campaign, women who choose to wear abaya are also being included. They don't see themselves envisioned or included in conventional lawn campaigns and this time, they feel seen. Others are also applauding the campaign because it shows the same fabric in a different silhouette: the abaya. It is not done commonly at all!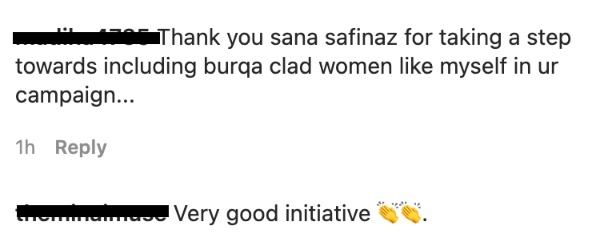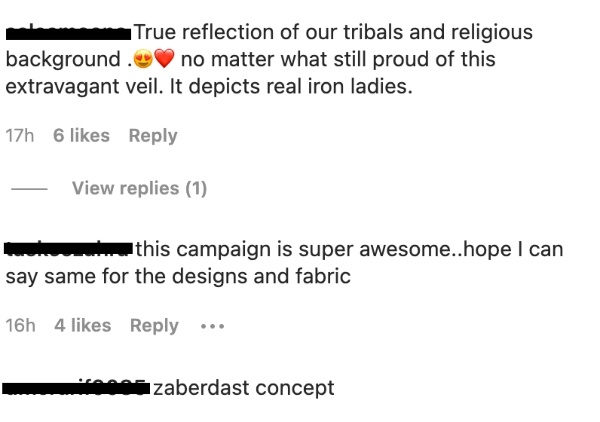 However, people have certain reservations too. They believe the abaya get up is a sacred outfit and to use it as props is to insult it. People are consistently thinking that is a joke and Sana Safinaz is being insensitive about it. It doesn't make sense to show different work uniforms under the abayas either.
@SanaSafinaz What sickening thing to do in an already misoginistic society with one of the worst gender parity rates.
Shameful! pic.twitter.com/q9tPThCfDz

— GhazalAryan (@GhazalAryan) May 15, 2022
@SanaSafinaz Abaya is a very sacred and respectful thing for women who choose to do it, and this Very Disrespectful to use it as "prop" for your brand shoots

— rabiya (@rabiyaisamess) May 15, 2022
Read more: Netizens Enraged After Humaima Malick's Recent Video Goes Viral
The Review Of The Campaign
The campaign essentially shows women with abayas with their work uniforms underneath. Perhaps it is trying to show that if you must wear an abaya on top, let it be of a different fabric that Mahay can provide. It also is trying to bring into light how women with abaya can also go out and earn! 
View this post on Instagram
The campaign does deserve some appreciation for at least trying to bring abayas into the mainstream. They are so common, accepted, and encouraged in our culture but why is it that fashion campaigns do not include them in their styling? Sana Safinaz has challenged that and now they're making waves.
Stay tuned to Brandsynario for the latest news and updates.