If you like Rooh Afza and cheesecake, then you are in for a treat – or maybe not! Pie in the sky has introduced a Rooh Afza inspired cheesecake, and we are not sure how we feel about it.
Roohafza Cheesecake 
The bakery is known for its cakes, biscuits, bread, cookies, etc. If you want to get personalized cakes and baked goodies, the brand also caters to that. You can also find eid cakes and celebratory cakes for other significant occasions. Recently, pie in the sky has released its new and innovative Rooh Afza cheesecake in collaboration with Hamdard.
While cheesecake comes in various flavours, the rather unconventional cake has been going viral for combining two delicacies from two different parts of the world. In contrast, it's not the first time the original cheesecakes recipe has been altered with a foreign ingredient. But this one sure hit close to home.
A significant number of people do love these additions to their cheesecake. In contrast, others dismiss the idea of making an already sweet cake even sweeter, cancelling out the flavour of cheesecake altogether.
Rooh Afza is probably the most consumed beverage during Ramadan, and cheesecakes are abundantly consumed during Eid. While the cake was launched right before eid, we still have to wait for the reviews from people who have tried it.
Read More: 5 Delicious Lotus Cheesecake Desserts To Try In Karachi
Netizens React To The Dessert
People who love cheesecakes understand how quickly adding an ingredient can ruin the cake's flavour profile. What seems like bad taste might not be in such bad taste (quite literally). On the contrary, the netizens have been raving about the cake and those who still haven't tried it can't wait to get their hands on it.
Take a look at some of the comments by netizens below.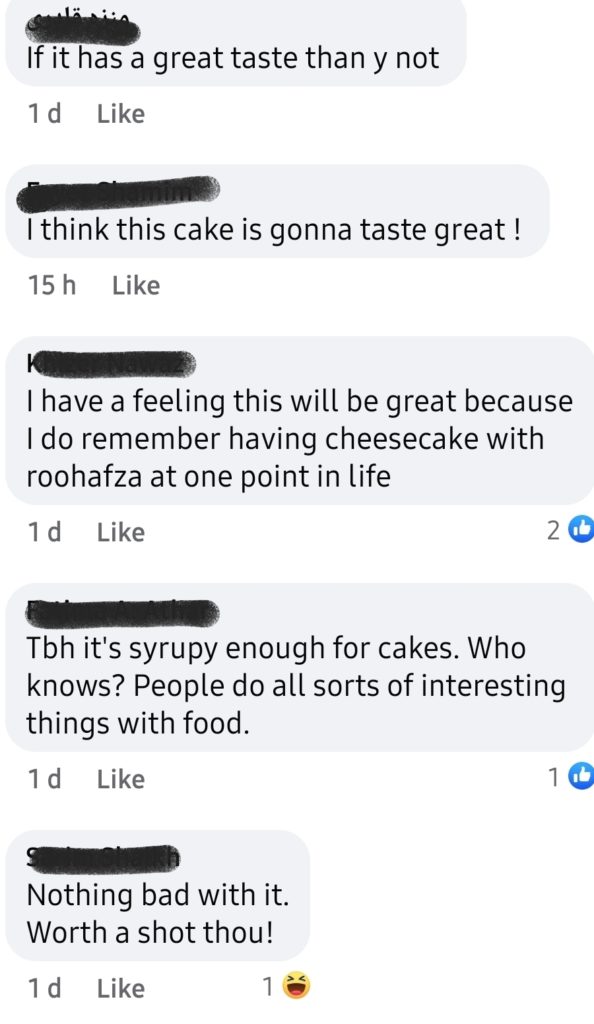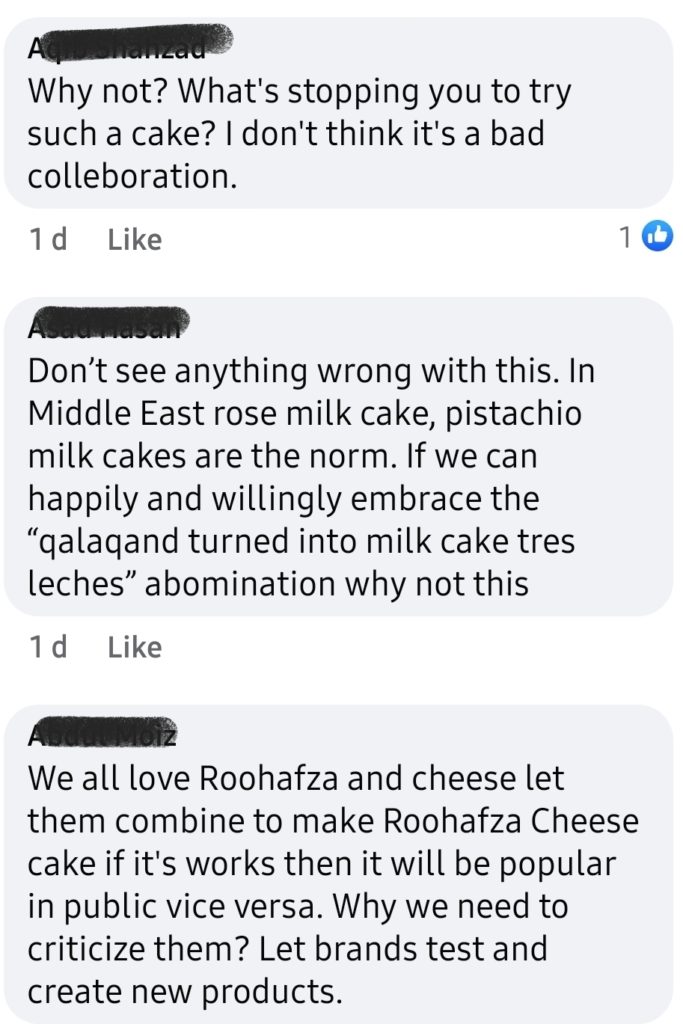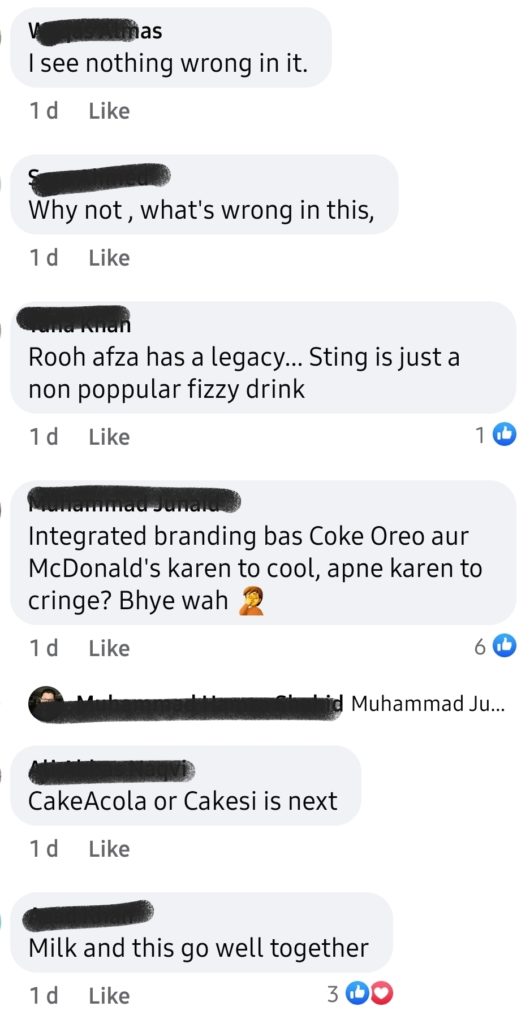 The Rooh Afza cheesecake is available at selected stores in Karachi and costs 1900/- Rs. Meanwhile, you can also order online.
What are your thoughts about this intriguing combination? Let us know in the comments below if you would like to try it or not.
Read More: 11 Instagram-Worthy Restaurants In Karachi You Should Visit At Least Once
Stay tuned to Brandsynario for the latest news and updates.