An Assistant Commissioner from Gujrat got married and set a huge benchmark for Walimas. The newly married couple decided to spend the day with street children, fulfilling their lives and filling their tummies. Could there be a better way to celebrate your union?
The Couple of The hour
The couple of the hour is an Assistant Commissioner from Gujrat, Usman Ashraf Gujjar and his wife, Dr. Natalia Rizwan. The two recently got married and their Walima went viral! The other events of their marriage, according to Ashraf, were normal events. However, as they know Walima is a much bigger event an also because of the Covid situation, they decided on an alternative.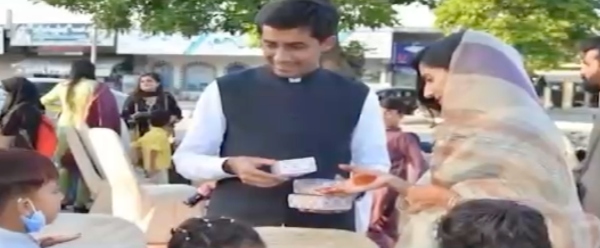 The two are currently working on two projects together. One is urban tree plantation and the other is 'each one, teach one' foundation. 
Each One Teach One Foundation
This foundation works on ensuring that those children who spend their life on the streets, get educated. Children who pick up trash out of necessity or beg daily. They have a right to be educated also and the EOTO foundation is making it possible for them.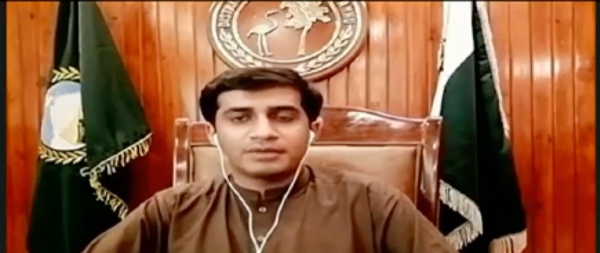 There is a school made for this cause which is run by Ashraf's friend. Hence, they collected all children from there. The initiative is an incredible action on its own. However, the way the couple promoted it and also served them at their wedding has won our hearts. These children have been forced to work at young ages and this couple made sure to include them on their big day.
Read more: Pakistani Couple Accused of PDA In-Flight, Memes Go Viral
Their Interview:
The Better Way Forward
Indubitably, there is no way better than this one, to celebrate your Walima. Their wedding is a simple daigi affair after which they distribute food amongst the poor. When we host normal weddings, even they are also great. However, we host an elaborate function and give food to people who are already privileged enough. Imagine a day of good food for those who often don't get food at all.
Usman Ashraf and Natalia have set a good standard of charity and weddings. It can very well be that this becomes the trend soon enough and many others follow them. In that case, marriages in Pakistan can start becoming good for the family instead of toxic. 
Stay tuned to Brandsynario for the latest news and updates.