Nowadays the trend is to ensure your wedding stands out as much as possible and this Pakistani couple nailed the trend. The bride opted for a dance for her entry which has gone viral. With virality, as always, comes some trolling too and that is what has happened here.
View this post on Instagram
The Entry Going Viral
If you believe in all publicity is good publicity then you will be happy. However, if you don't, this will be a bummer. Aanish and Wajeeha's wedding is going viral but for all the wrong reasons. The bride, Wajeeha, had planned an elaborate entry for her wedding. She decided her entry would be different and cooler, not the same old.
View this post on Instagram
To achieve this, Wajeeha decided to dance on a song, solo, as her entry. We wish she could have chosen a better song at least. 'Mere Saiyyan Superstar' isn't exactly record-breaking.
Read more: Pakistani Girls Have A Lot To Say About This Bride's Entry
The Troll Brigade 
OPM shoots have turned the comments off on all posts of the same couple. Doesn't that already tell us something? People are not happily consuming this! However, when the bride's entry video went viral, the video was posted everywhere. Trolls found a chance to channel their jokes, disappointment, and opinions.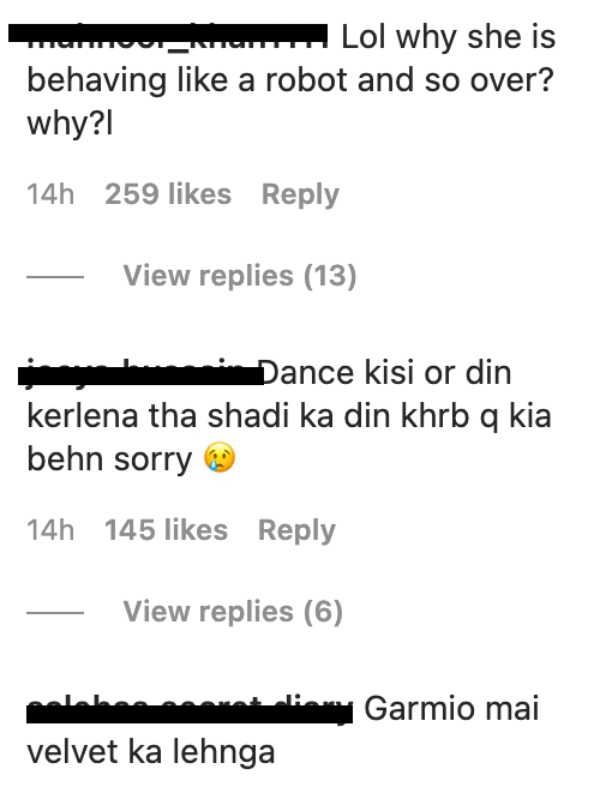 Here's what they were saying: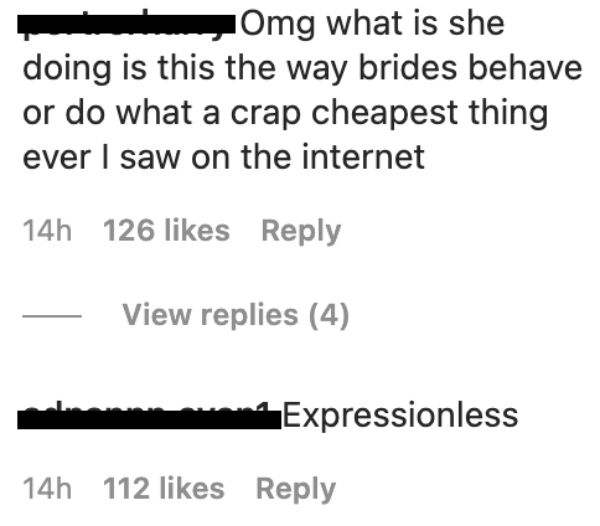 Old-School Or New-School?
In today's world, one often forgets the difference between old-school and new school. Which is which when it comes to weddings? We can not romanticise the old-school as when brides behave as guests at their own wedding. At one end you call it the most important day of one's life and on the other, you don't let the bride enjoy!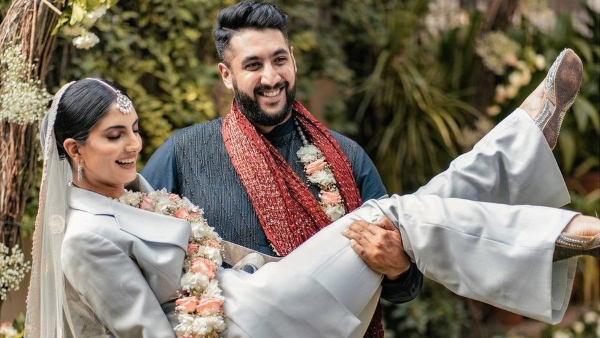 However, this level of "new-school" isn't sitting well with people either. Dancing as an entry is like a Bollywood movie— where is the Shahrukh Khan? Tesher's 'shahrukh khan' would have sounded better than Mere Saiyan Superstar.
Read more: Pakistani Couple Makes A Surprising Valima Entry Holding Their Baby
Should People Have A Say?
Though we can sit all day and recount our opinions, let's not forget they're not really needed. It's Aanish and Wajeeha's big day, they celebrate it as they like and as their families allow. We wish them well for their life together.
However, it is also worth considering that the way OPM Shoots is publicising the wedding, virality can not be achieved nicely. Opinions and people and trolls are all a part of the deal. That's just the downside of being viral perhaps. Regardless, Wajeeha's entry has reached thousands and not all of them are haters. Will we be seeing more of this?
Stay tuned to Brandsynario for the latest news and updates.