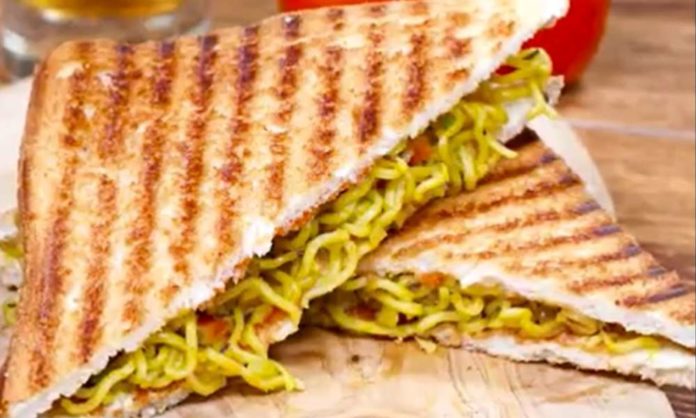 Maggi has, unfortunately, become that food item that is experimented with the most. Most of these experiments are harmful to eyesight. They have the ability to traumatise you for life and also give you food aversion from Maggi. Now, there's a new Maggi food experiment out there and it's killing us. Here's why:
The Latest Maggi Experiment
Someone in Mumbai decided to ruin Maggi for the world. They made a Maggi grilled cheese sandwich and made it go viral on social media! The sandwich has cheese stuffed inside it and also some Maggi. The toasted sandwich is also laden with Maggi on top. It's just a jungle of Maggi and has cheese and toast in it also.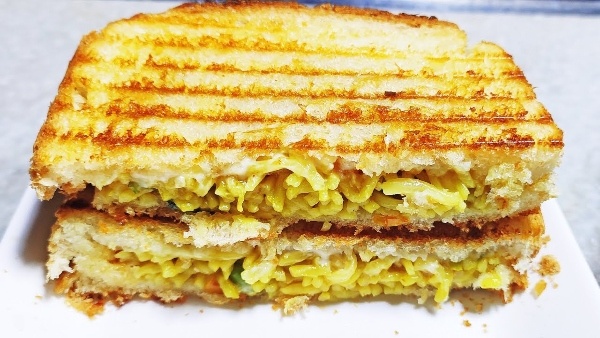 As the picture also shows, the Maggi is dry! Now that is clearly an abomination. Maggi maybe had a little dry or soupier but we have it nonetheless with its soup! Why would you take the Maggi out of the soup entirely? It's unfair and uncalled for.
The Dish
Maggi cheese grill
Location : Preeti Sandwich, Naupada, thane west.
Credits : @ohmyfood2016
Dm us to get feature… pic.twitter.com/IHRaS2t9Rp

— MumbaiFoodicious (@Mumfoodicious) January 17, 2017
It's Very Common
Apparently, it's a proper thing in India! People make Maggi grilled sandwiches regularly and with a whole lot of love. As you can see here, if you search 'Maggi grilled sandwich' you'll get more than 10 recipes people have lovingly put together. We may have different tastes from our friends across the border but this is unacceptable.
Read more: This Banana & Ketchup Combo Is Making People Vomit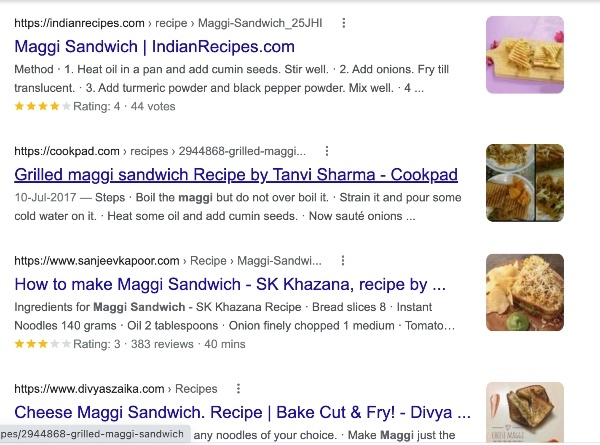 The recipes call for straining the Maggi noodles. Again, why discriminate against the soup?
Should Maggi Be Had As It Is?
Maggi is the instant noodle snack kids of the subcontinent have grown up having. It's been there for us when our parents or friends could not. It's the ultimate comfort food. So in this case, should we disrespect Maggi and use it like this? The answer is simply no!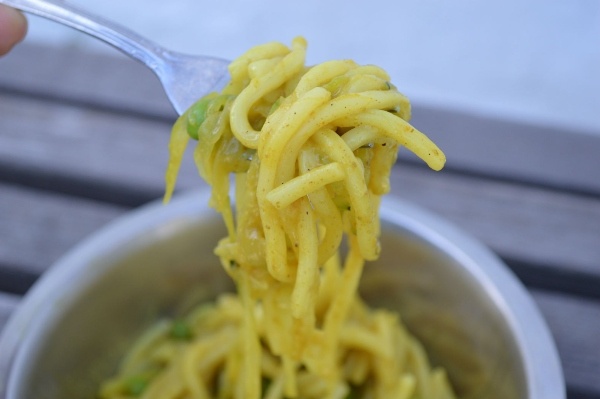 Maggi noodles can be used in a Singaporean dish with noodles and rice. However, what is really rude is straining the noodles and stuffing them in sandwiches. However, if it really is something that makes people happy, what can we say? After all, this is much better than mixing chocolate with noodles!
Read more: 8 Mouth-Watering Food Combos To Enjoy In The Rainy Days
Stay tuned to Brandsynario for the latest news and updates.