Did you ever think a furniture brand could make divorce easier? We didn't either but what can we say? There's a first for everything. There is now a new line of divorce-friendly furniture by an Argentina-based brand called FC Home & Deco. Here's how they're making one of the hardest things easier!
Read more: Beechtree, Yet Again, Fails To Impress Its Audience With Its Latest…
What Is This About?
The furniture brand came out with a line of furniture that promises to take the pain out of separation. How can it possibly do that? Through their products. They have introduced a sofa that can be split straight down the middle. You don't have to share the same sofa after a divorce, just neatly divide it into two. And why just for marriage? This can be useful for couples too for a break-up. 
How Did This Come About?
This latest design and concept was born out of a very important realization. The people behind the brand realized that housebound couples are increasingly resorting to divorce to settle their differences. The nuclear option is becoming the first resort. In the US,  last year alone, there were 340,000 warring partners calling in the lawyers.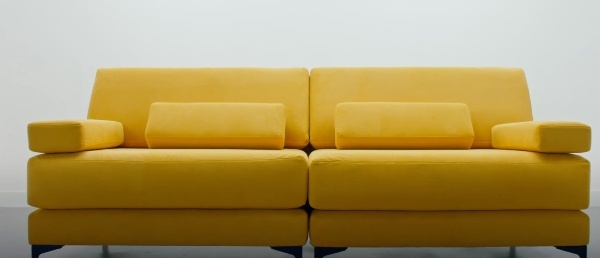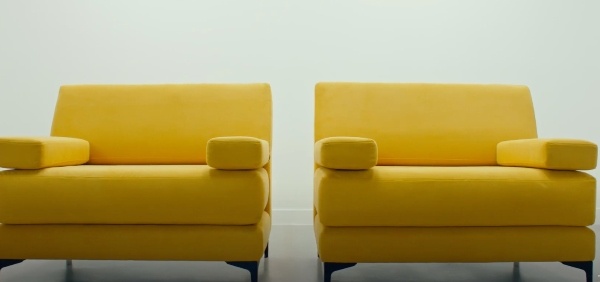 This brand wanted to create something that caters to them. 'The Friendly Breakup Collection' offers many subdivisible solutions. All the products can be split in the middle leaving couples satisfied.

Read more: 5 Ways Brands And Agencies Can Benefit From NFTs
Can It Be For Everyone?
The truth is that these products are perfect for everyone. The sofa is ideal for anyone in a contestable living arrangement. It can be between co-habiting friends or short-lease tenants. With the flexible lifestyle, people can purchase this sofa and simply part with the other half (sofa or person) without any strings attached.
The people behind the collection said, "The Friendly Breakup Collection includes furniture conceived as a unit but that can be divided into two while maintaining the initial aesthetics and utility. It is meant to facilitate the division of material goods. This collection allows you to start over and move with a part of the original piece of furniture." Would you purchase this if it was available in Pakistan? We, for one, know that there would be a huge demand for it here.
Stay tuned to Brandsynario for the latest news and updates.