Beechtree's latest ad for their new Pret collection has everyone wheezing. No one has any idea about what the brand is trying to sell, and needless to say, the response is hilarious.
Beechtree released a new ad to celebrate its latest collection in stores. However, it isn't as simple as that. The ad features poor story creation, bad direction, and an overall blah vibe. At first look, it isn't easy to decide what the brand is trying to sell or show in the video.
The video shows somewhat haphazardly edited scenes. Nobody is quite sure if the girls are trying to channel some kind of emotional attachment or are instructed to look dead straight into the camera. All in all, the ad is confusing and poorly executed.
Read More: Tesco Nails Its First Major Ramadan Campaign
Take a look at the ad below
Hilarious Reactions From The Netizens 
Netizens sure were confused rather than amused with the video. They bombarded the comments sections with a variety of comments. Some were extremely hilarious, while others took a massive dig calling out the brand.
The majority couldn't decipher the message. In contrast, some wondered whether they were trying to sell glasses by zooming in so close to the face, repeatedly. Others questioned if the director still has the job after doing such a lousy job.
"It seems like two girls have shot the video in their home and uploaded it." One user wrote.
"What are we supposed to buy after watching this ad?" Another wrote.
Let's take a look at some of the hilarious comments below.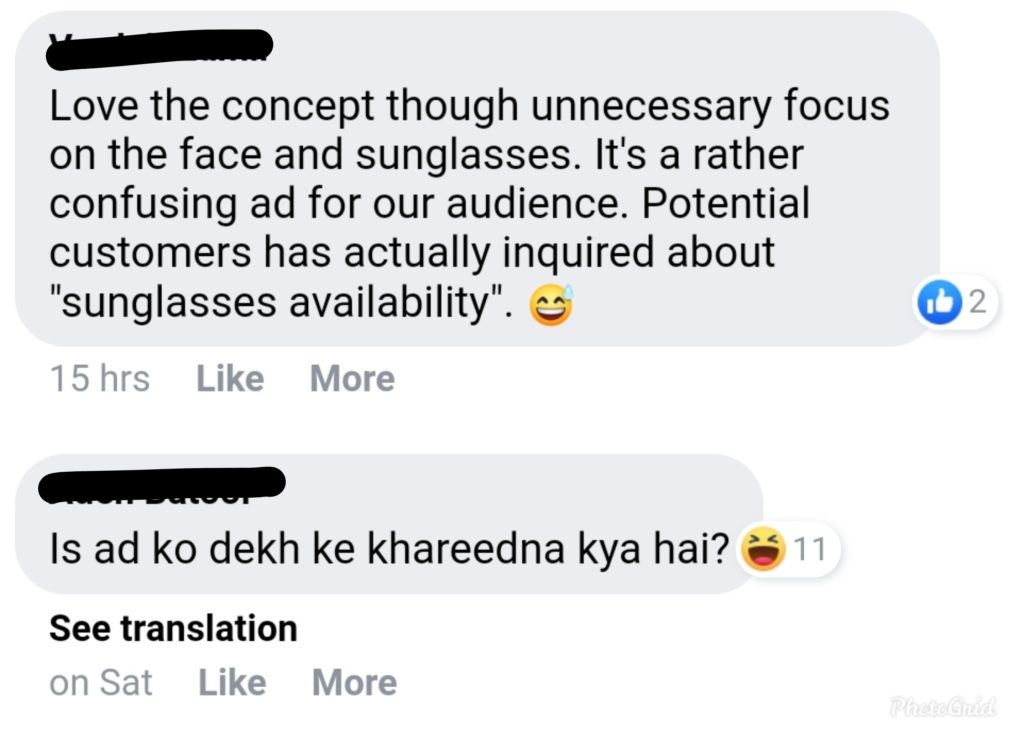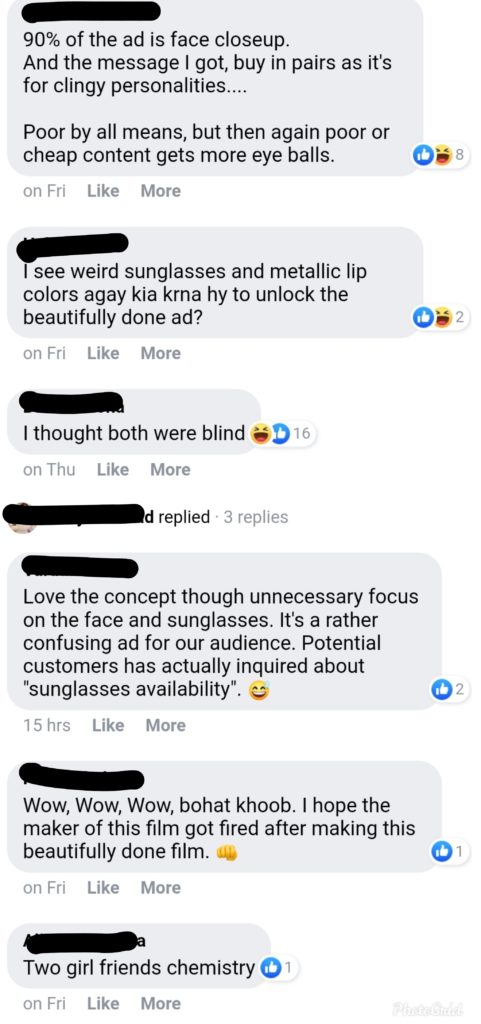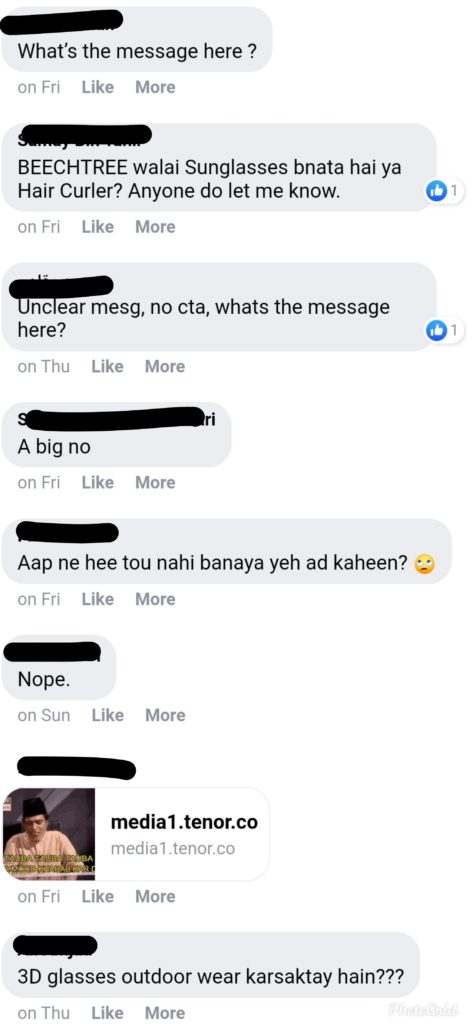 Read More: 8 Brands That Pulled April Fool's Day Pranks Brilliantly
Previously, Beechtree came under fire for launching a new line of home accessories. The collection included a series of paintings that were the plagiarised work of an American artist. The brand received massive trolling over selling paintings worth thousands.
What are your thoughts about the latest ad? Let us know in the comments below.
Stay tuned to Brandsynario for the latest news and updates.