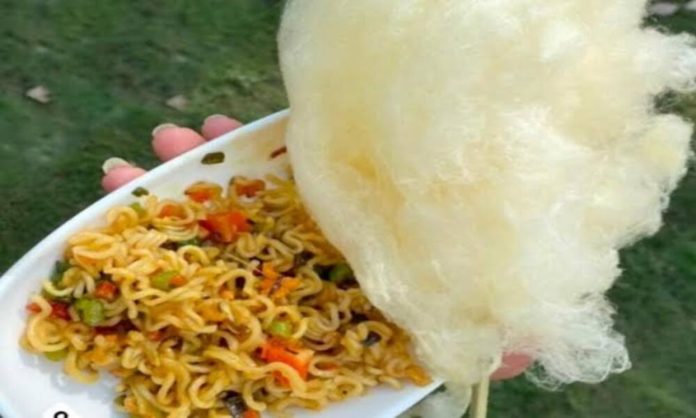 Who can resist the charm of Maggi? This instant noodle has captured the affection of millions across India, inspiring culinary enthusiasts to push boundaries with Maggi fusion dishes. From Maggi mirchi and Maggi milkshake to Maggi paratha, Maggi pakoda, Maggi pani puri, and even Maggi laddoo, the experimentation knows no bounds. However, some innovations, like adding cotton candy to Maggi, have raised eyebrows, leaving the internet unimpressed. Curious? Take a look.
Read More: Doritos Introduces Crunch-Cancelling Technology For Noisy Eaters
Maggi X Cotton Candy
For this cotton candy Maggi creation, the food blogger is seen melting butter in a pan. After the butter is melted, she incorporates a medley of finely chopped vegetables, sautéing them. Following this, raw Maggi joins the mix, along with the necessary water. The Maggi is seasoned with the provided powder and a pinch of salt. As the Maggi nears completion, the cherry on is introduced i.e. the cotton candy.
The cotton candy swiftly dissolves in the Maggi, leaving no visible trace, yet its impact is evident in the taste. The food blogger, upon reviewing her fusion creation, observed a subtle sweetness in the Maggi. Introducing a sweet element like cotton candy to the savory classic has sparked confusion on the internet, with people uncertain about whether this fusion culinary experiment is a wise choice.
Offcourse social media users had mixed reviews to the recipe. Here are some of the reactions from the post below.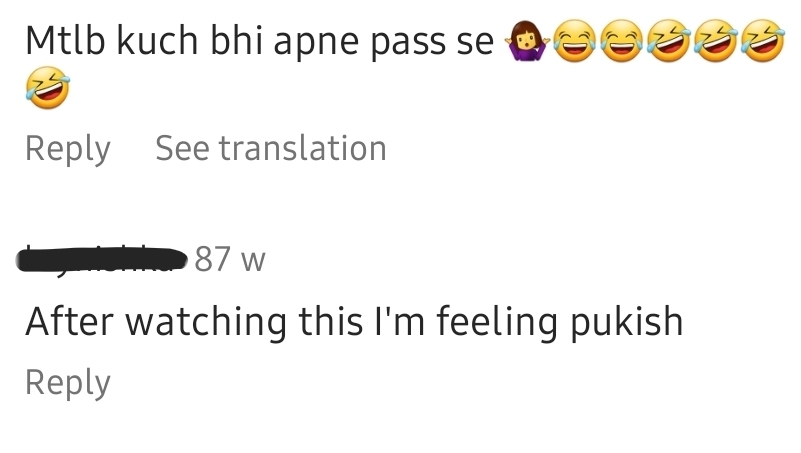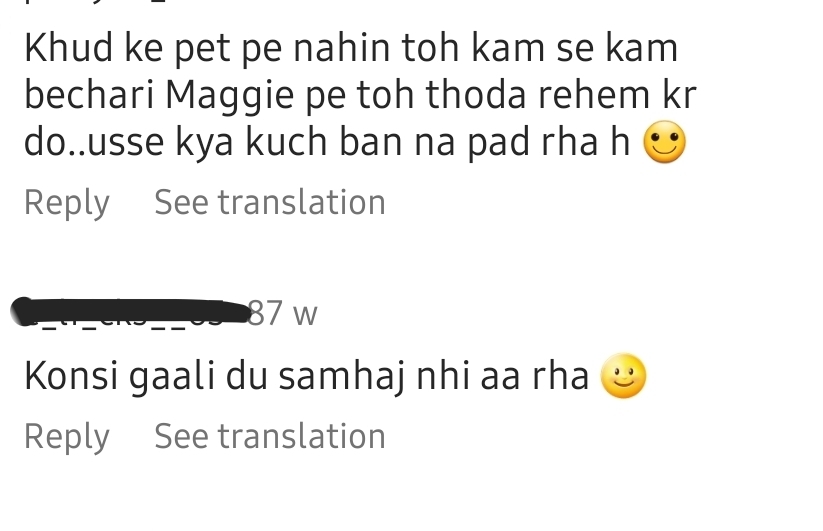 Let us know if you are a team maggi and cotton candy or simply maggi only in the comments below.
Read More: Doritos Launches Its Controversial 'Coriander' Flavored Chips
Stay tuned to Brandsynario for the latest news and updates.