Hareem Shah rose to popularity from TikTok (among other things). Whenever she makes public statements, there is something controversial hidden which leads to her becoming a trending sensation. You will recall the drama with Muft Abdul Qavi and then her mysterious husband whom she would just not reveal. Back to the present, she was recently invited to TBH with Tabish Hashmi. Even though the episode has not been released yet, the viral teasers are definitely predicting another viral episode of the show.
Read More: Sheikh Rasheed Gives Shut Up Call To Hareem Shah, Video Goes Viral
Hareem Shah at TBH
The host, it seems, asked Hareem about her infamous encounter with a political party person, Farooq Sattar. She made some comments. Now, on the same show, the host had had a conversation with the person in question on the same matter. To jog people's memories, the show producers edited together both shows, and that brings about an interesting story to the foreground.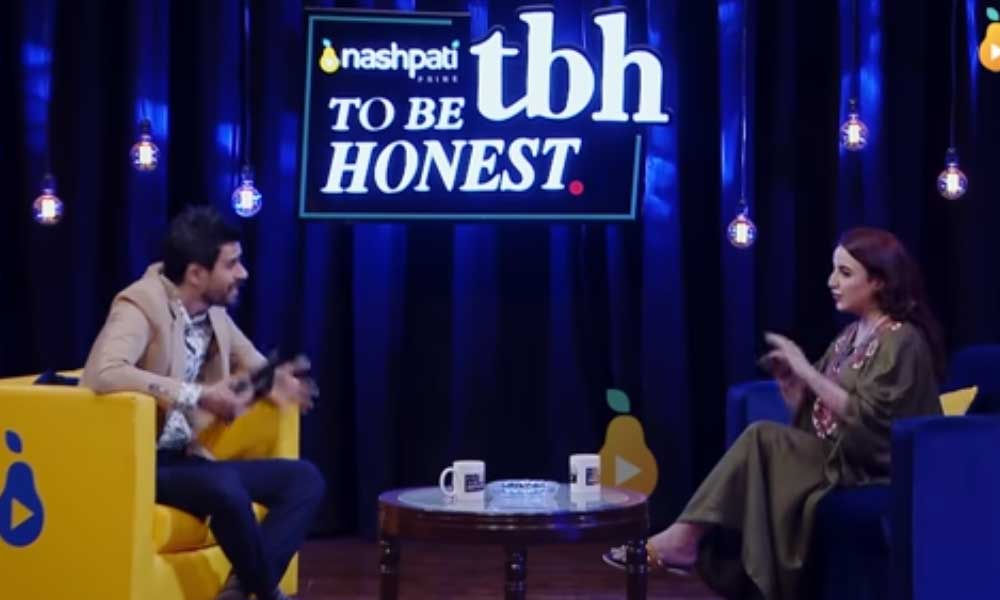 According to the clip, you will find Farooq Sattar expressing dissociation with Hareem Shah saying that they did not meet exclusively. He said that this was just a social gathering with tons of people; she was one of those people. She came to him and they clicked a picture together. He claimed that she didn't even know her because he had not seen any clips of her. It was after that incident that people told him that it was Hareem.
Interaction with Farooq Sattar
Hareem's story was different, however. She, in fact, referred to him as a friend. To be exact, she was talking about having friends and not denying that. With that, she turned the conversation to the Farooq Sattar calling him chotey guddu. She said that Farooq Sattar had told her that whenever she visits Karachi, she will be his guest. In the parallel universe, Sattar called it pure coincidence.
Read More: Hareem Shah Teases Fans By Posting Inappropriate Videos With Husband
She also said that the picture clearly shows PC's curtain, sofa, and table proving it is the hotel's lobby but Farooq Sattar denied it saying Hareem visited him in his office. She ended the matter by saying that one should be courageous with what they choose to do; that if they have the courage and own what they do then no one would ever think wrongly of them. Otherwise, and she gestured a telephone sign, one should not talk to girls.
Have a look at it yourself
She ain't that wrong now, is she? Let's take more ownership of our actions. If begin doing that no matter what industry or stage of life we may be at, the world will become a better place on its own.
Stay tuned to Brandsynario for the latest news and updates!