Hareem Shah's wedding was all about mystery and hype on the internet. The internet sensation announced one day she was going to get married to a political personality. Her husband's identity was neither shared nor found for a long while. Now that Hareem Shah has introduced him to her internet community, the two are up to some mischievous activities. Have a look here:
Hareem Shah's Videos With "Husband"
Shah shared an adorable video with a man, we can only assume to be her husband which might make many single people envious. The two are being their best lovey-dovey selves as they mimic each other. Hareem Shah's latest video features her copying whatever her husband is doing and laughing over it. Have a look at their 'inappropriate video' here:
View this post on Instagram
The video has gone viral since then and hence, the TikTok star has restricted comments on her post.
Hareem Shah – Husband
Read more: Hareem Shah Gets Intimate With A Girl & Pakistanis Are Furious
Hareem Shah only shared initially that her husband was a politician and from the PPP. Since his identity was enshrouded in so much secrecy, many started spreading the rumour that was it was actually Bilawal! However, soon the mysterious husband was revealed to be Bilal Shah from PPP.
View this post on Instagram
When asked about why Hareem Shah was silent about it for so long, she added that he was married. The couple needed the first wife's permission to announce the marriage to the public. Now, they're continuously posting videos with each other on social media. Have a look at what else there is on Hareem Shah's profile with the two of them together:
View this post on Instagram
Is This Inappropriate?
Many might contend that these videos may be 'inappropriate'. The Tiktoker shares videos with her husband where it's visible that she might be sitting on his lap. Moreover, the two don't shy away from public displays of affection. In today's context, when PEMRA bans 'intimate' scenes – 'hugs' or 'sitting-together-on-bed' scenes – should these be allowed?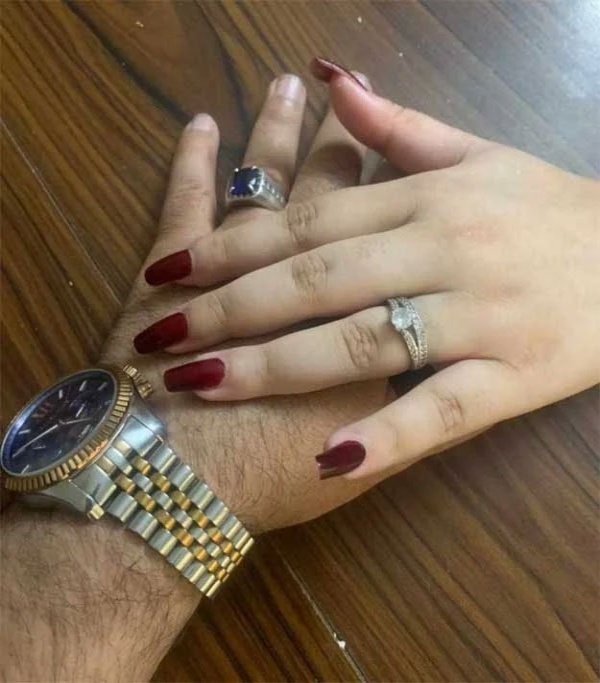 It is obvious that the Tiktoker and her husband might be getting a lot of hate for the videos thus the comments are always being restricted. But they don't budge from showing the world that they love each other – a bit too much! In that case, all is fair in love and war. What do you think? Let us know in the comments below!
Read more: "My Husband Is Already Married", Hareem Shah Reveals Details
Stay tuned to Brandsynario for the latest news and updates.