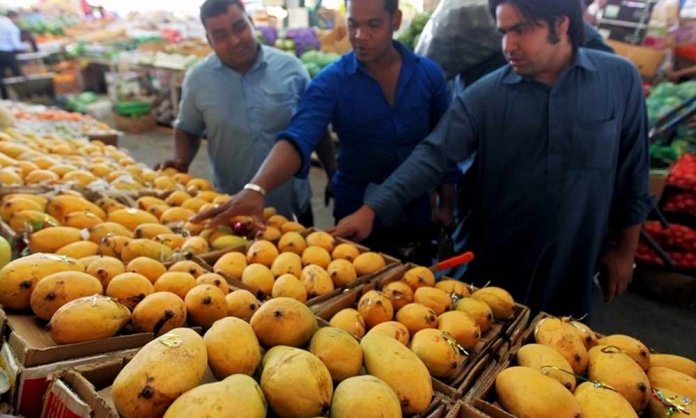 Pakistani mangoes are loved and demanded not only in Pakistan but all around the world.
Not only are they deliciously sweet, they are also great for health and the skin!
Which is why not only is it encouraged to eat them, but mango pup can also be used in masks for hydrated, glowing skin.
Mangoes for Skin: 5 Reasons Mangoes Should be Part of Your Skincare Routine
However, news has surfaced that, in order to start maximizing profit in the mango season as early as possible, farmers usually pick green mangoes and put small packets of calcium carbide in the crates before sending them off to the market.
By the time the crates reaches the market sellers, the mangoes have ripened and are ready to be eaten. However, that does not mean that they should be eaten.
With carcinogenic properties, Calcium carbide is a highly reactive chemical. In some extreme cases, it can even be dangerous enough to cause cancer, ulcers, and respiratory problems.
Karachi's Farmers are Producing Vegetables Using Poisonous Water
Therefore, keeping these health risks in view, Punjab Food Authority (PFA) has imposed a ban on the consumption of artificially ripened mangoes.
آم کھانے کی شوقین خود بھی دیکھیں اور جن کی صحت آپ کو عزیز ہے ان کے ساتھ بھی شئیر کریں۔@UsmanAKBuzdar@BBCUrdu@AajKamranKhan @junaidsalim_ @DunyaNews @Dawn_News @dawn_com pic.twitter.com/8qcuNQvJGr

— PunjabFoodAuthority (@foodauthority1) July 20, 2019
It has also been suggested that, instead of Calcium Carbide, farmers should use ethylene gas which acts as a natural means of ripening fruit.
Will this news make you more careful about the kind of mangoes you purchase next?
Let us know in the comments.
Stay tuned to Brandsynario for more updates.