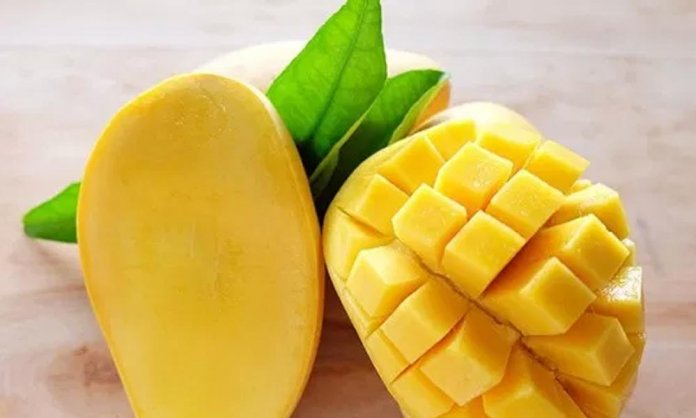 We have always heard that mangoes are the King of all fruits, and up till today, we all thought it was because of their incredibly delicious taste.
Despite the price of mangoes getting more expensive with every passing day, Pakistanis just cannot stop buying them.
Guess what? In addition to their taste, they have a variety of benefits that make them an excellent food for your skin, too!
Below are five essential nutrients that mangoes contain in abundance, thanks to which mangoes can prove to be an excellent help in maintaining healthy skin:
1. Vitamin C – Vitamin reduces the damage caused to your skin by the sun's harmful UV rays by protecting it against free radicals. It also helps reduce inflammation caused by acne and lightens the tone of your skin.
2. Vitamin E – Vitamin E is a fat-soluble vitamin popular for hydrating your skin and keeping it moisturized and glowing.
3. Vitamin K – Another fat-soluble vitamin, Vitamin K, helps to reduce stretch marks and spider veins.
4. Vitamin A – Also known as Retinol, Vitamin A eliminates fine lines by stimulating collagen production and lightening dark patches on the skin, making it more even-looking.
5. Vitamin B6 – A water-soluble vitamin, Vitamin B6 reduces sebum on the surface, making it less oily.
6. Copper – Copper reduces wrinkles and fine lines, lightens the skin and fights against damage caused by free radicals.
7. Potassium – Potassium keeps cells hydrated to moisturize the skin.
8. Magnesium – Magnesium helps to reduce oily skin, acne, and rosacea.
9. Beta-carotene – boosts immunity and protects the skin against bacteria and toxins
10. Micronutrients – Micronutrients such as phenol and antioxidants can move inside cells to defend the body from certain autoimmune and degenerative diseases. When applied topically, they penetrate the skin and work on problem areas.
No wonder, the gorgeous Nadia Khan was giving herself a mango facial!
Now that you know how good mangoes are for your skin, what are you waiting for?
Go, grab a mango right away!
Have anything to add to the story? Let us know in the comments!
Stau tuned to Brandsynario for more updates.