Nestlé International Travel Retail (NITR) has teamed up with Dubai Duty-Free to launch a new flavor of KitKat, especially for Dubai visitors. The chocolate is already a favorite amongst many and who can resist a good ol' exclusive flavor? Keep reading to find out about the new flavor and where it will be available.
Read more: 'Pixel' Flavored Coca-Cola Has Left People Scratching Their Heads
About The New Flavor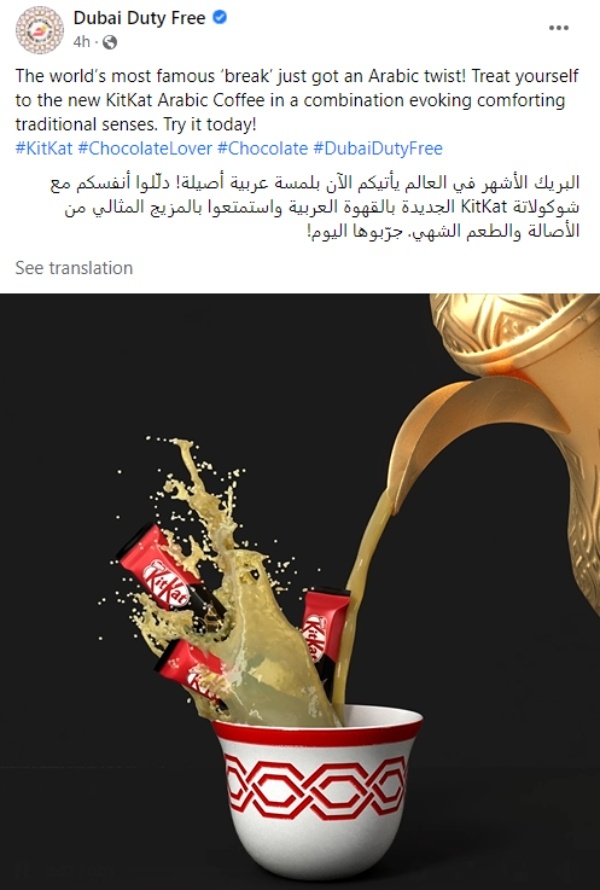 The new flavor to launch only exclusively for Dubai airport is KitKat Arabic Coffee. It will be available exclusively in the retailer's stores at Dubai International Airport. This Arabic coffee flavor is coming in the same two-stick packaging which will consist of 18 x 19.5g bars. NITR and the Duty-Free will feature it in promotions running from April to June, including all-around Eid! The time period right now is one of the most key periods in the Middle East which is why the chocolate is coming out at the best possible time.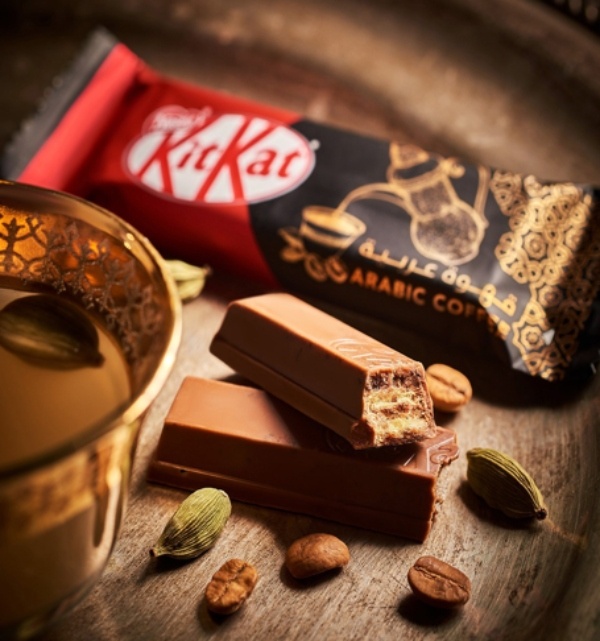 Moreover, the rich aroma of cardamom in a combination evokes a comforting traditional sense that merges nostalgia with modernity.
What Will The Campaign Include?
The campaign will include bespoke point-of-sale materials to keep the KitKat Arabic Coffee packs. Moreover, there is planning for extensive social media exposure via Dubai Duty-Free's Facebook and Instagram accounts.
This exclusive and limited-time offer of KitKat Arabic coffee was produced by Nestlé Middle East. It was done to meet the local consumer demand for a flavor inspired by 'Gahwa', as Arabic coffee in the region.
Read more: KitKat's Latest Limited Edition Flavor Will Make You Drool
Why It Was Created
NITR's spokesperson said that they understand coffee has a large cultural value in the Middle East region. Additionally, they have partnered with Dubai Duty-Free to make sure the flavor is attainable to all. NITR basically wanted to deliver the Sense of Place from this new chocolate.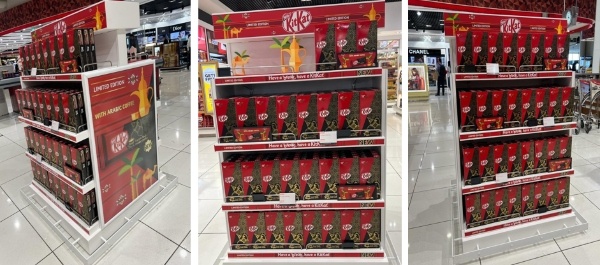 All in all, we know for sure all the tourists flowing in and out of Dubai will rush to get their hands on this exclusive chocolate. Just imagine the taste of milk chocolate Kit Kat with coffee— it's ruining our fast for sure!
Stay tuned to Brandsynario for the latest news and updates.