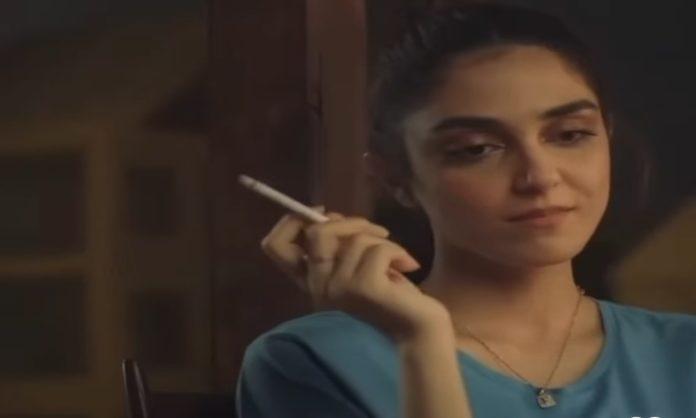 The drama serial 'Yunhi' has become the latest TV series for raising the issue of smoking stereotypes. In a society where men can easily smoke and women smoking has historically been associated with rebellious and non-conformist behavior, this stereotype is often applied to women who smoke. Meanwhile, people also believe that smoking is unappealing to women and that it is not a feminine behavior. Women who smoke may be seen as less ladylike or less feminine than those who do not.
Women smoking surely doesn't conform them to a specific norm and the drama serial Yunhi is raising awareness on the issue.
In a scene, Maya Ali comes forward and sees the male actor smoking and proceeds to ask for a smoke. His response comes off as a standard stereotype as to why she needs to smoke and he can 'Afford' to smoke since he is a man. This a statement majority of us have heard from men around us.
Here is a look at the clip from the series below
Read More: This 'Nikkah Scene' From Drama Kuch Ankahi Is Winning Hearts
Fans Respond To The Scene 
The scene gained the attention of the users rather quickly and many were praising the cast for raising an issue so common in our society.
"Even though the narrative is changing slowly and gradually it still is going to take some time till we actually accept women who smoke in our society." One user wrote.
"A girl can't smoke freely but they also smoke sheesha which is almost the same thing. Though both are bad for our health."
What are your views on the women smoking stereotypes set by our society? Share your thoughts in the comments below.
Read More: Resham's Problematic Stance On Depression Lands Her In Trouble
Stay tuned to Brandsynario for the latest news and updates.