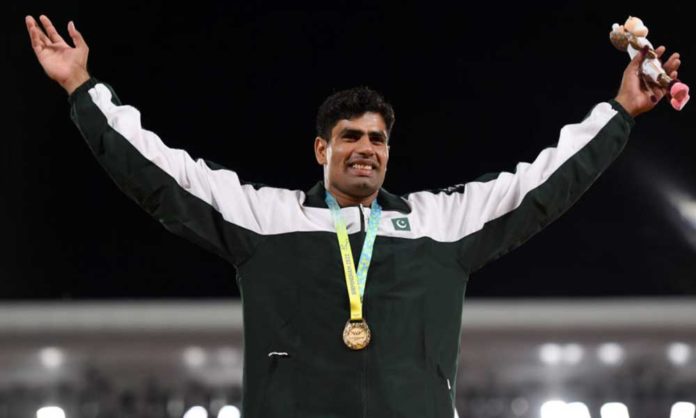 For those who thought Pakistan was only a cricket-crazy nation, the recent success of Pakistani athletes in the Common Wealth Games (CWG) has proven that our love of sports is not just restricted to cricket but other games as well.
Arshad Nadeem and Nooh Dastgir Butt are the two names that trended on top on all social media platforms recently after winning gold medals in javelin throw and weight-lifting respectively.
However, the surprising part is that although both of them had represented the country earlier in different tournaments across the globe, they only shot to fame after their recent wins. Nadeem has won a gold earlier at the South Asia Games in 2019 as well, but did not get the kind of recognition back then as he did now. This, raises eyebrows and makes one wonder why do these athletes do not get the same promotion and media limelight as our cricketers. Why do they not get featured in adverts and why are they not treated as celebrities as our cricketers are?
To find answers to the questions above, we need to dig deep into the rotten corrupt system of the Pakistan Sports Board and their treatment of athletes. The reality is that most athletes train and prepare themselves on their own, without much support from sports boards or the government. Even after winning, they do not get the deserved appreciation, except for a few cash prizes from the government or private organizations. It is because of this, that Pakistan is perceived as a cricket loving nation only and our youngsters choose cricket for a career.
It is important to look into our strengths in sports other than cricket and hone the upcoming talent so that we can benefit everyone involved, from sports boards to athletes and the audience.
If we look back on Pakistan's sports history, the country has had her fair share of glory in terms of sports other than cricket, and this could be a driving force for the next generation to pursue them.
Squash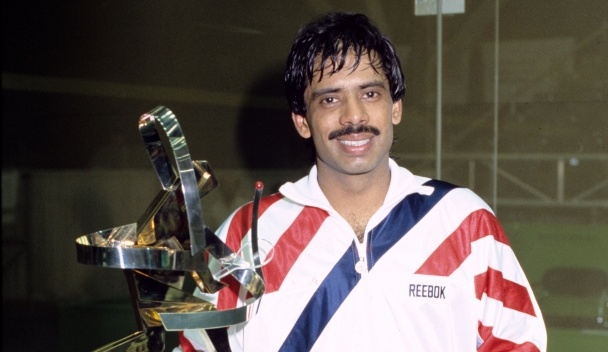 Pakistan ruled squash for almost 50 years, from Hashim Khan to Jansher Khan. Between 1950 and 1997, Pakistan amassed over 30 British Open titles, 14 World Open titles, and many more PSA professional titles.
Hashim Khan laid the foundation of Pakistan's dominance in Squash with his first British Open Title in 1951. The family had 'squash' in their blood as they went on to produce many great squash players throughout the decades.
Jahangir Khan, who is arguably the greatest ever squash player, also came from Hashim Khan's family. Khan holds the record for the longest undefeated streak in any sport for winning 555 consecutive games of squash. He was the last to dominate the sport from the family.
However, the dominance of Pakistan didn't end there, as the torch was passed to Jansher Khan, who won the World Open a record eight times, and the British Open six times. He was ranked number 1 in the world from January 1988 till January 1998, for almost ten years. His nephew Amir Atlas Khan also rose to prominence but could not bring back the past glory to Pakistan.
Unfortunately, despite our dominance in squash for so many decades, we failed to promote and market the game as it should have been. Our legends, post retirement, went across the globe to coach players but in our country, they were not used to their full potential. If the relevant departments took the sport seriously and invested in it, we could have prepared another generation of champions this game even bigger in our country.
Hockey
Hockey is the national sport of Pakistan, and at one point, it was the most popular sport in the country – even more than cricket. Pakistan is considered to have the most successful team in the history of field hockey World Cup, for having won the World Cup a record four times, in 1971, 1978, 1982, and 1994.
That's not all… Pakistan has also won three Olympic gold medals, in Rome 1960, Mexico City 1968, and Los Angeles 1984, as well as eight Asian Games and four Champions Trophy tournaments. Though Pakistan dominated the hockey world from the late 1950s to the mid-1990s, the 70s and the 80s are considered the golden years of Pakistan hockey.
The country produced some of the greatest players in hockey history, notably, Hanif Khan, Hasan Sardar, Samiullah, Mansoor Ahmed, Manzoor Hussain Jr., Shahnaz Sheikh, Shahbaz Ahmed Sr., etc., who ruled the hockey world and helped Pakistan stay at the top for decades. Sohail Abbas was the last superstar of Pakistan hockey, holding a record for the highest number of goals in international field hockey.
Our hockey players have also trained and coached many international teams notably China, South Korea, Japan, and Malaysia, who are currently ranked higher than Pakistan in the world ranking.
Despite the above, today Pakistan ranks 18 in world rankings, meaning they cannot directly play the final rounds of any major tournament, be it the World Cup, Olympics or Champions Trophy. They have to first compete in a qualifying round to advance to the finals.
Pakistan's history in hockey is a perfect example of 'falling from grace'; a team who once dominated the sport has now been relegated to play qualifying rounds for every major tournament. The lack of government support and modern infrastructure, and falling sponsorships, have all contributed to the gradual decline of hockey in the country.
Tennis
Tennis has never been as popular a sport in Pakistan as hockey or squash, however, it has a massive following. We have witnessed glimpses of brilliance in the sport, starting from Haroon Rahim, who was the youngest ever singles national champion as well as the youngest to play for Pakistan in the Davis Cup competition at the age of 15. He was also the highest-ranked singles player in Pakistan's history, ranking 34th in 1977.
After him, Aisam ul Haq rose to prominence as the only Pakistani player ever to reach a Grand Slam final, having done so in both men's and mixed doubles at the 2010 US Open. Along with him, Aqeel Khan was also a major tennis player during the same time. They have often spearheaded Pakistan's Davis Cup campaigns, partnering with each other in doubles and competing each other in singles.
Aisam ul Haq was quite popular in his peak days, he was the first Pakistani non-cricketer sportsman to star in a Pepsi advert and become one of their brand ambassadors. He was a major motivation for young players to take up the sport, but the government as well as other relevant departments, as usual, did not pay much attention.
Tennis has a huge potential to grow in our country as there are many young players at the national level who can go on to become international players if trained properly.
Snooker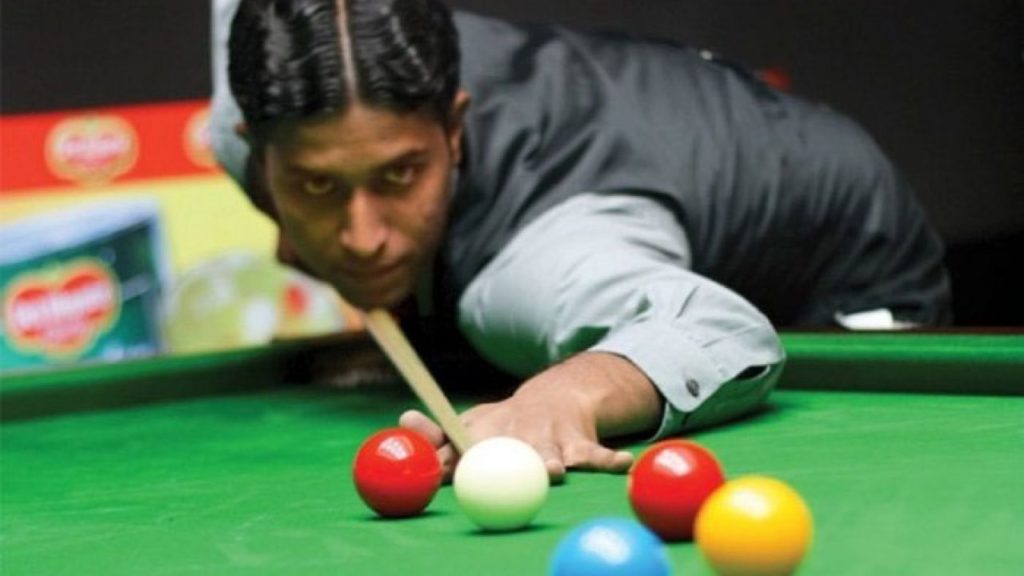 Snooker is a popular street sport in Pakistan; you will find several snooker clubs in almost every locality. Pakistan has won IBSF World Snooker Championship four times. Mohammad Yousuf won it in 1994, Mohammad Asif in 2012 & 2019, and teenager Ahsan Ramzan in 2022.
Our snooker players have left a mark on almost every international tournament in which they participated and some of our notable Pakistani snooker players have been are Asjad Iqbal, Babar Masih, Saleh Mohammad and Mohammad Sajjad, to name a few. However, none of them got recognition within Pakistan.
Most of these players trained and participated in international tournaments on their own, without any sponsorship or support from the government. Unfortunately, it is the same story as that of every other sport in our country except cricket.
The talent exists, but since there is no direction, it is being wasted on the street side snooker clubs.
Conclusion
Pakistan has become a single sports nation, courtesy of the popularity of cricket among the masses. The passion for cricket in Pakistan is on another level… there is a lot of emotion, enthusiasm, and jingoism involved in the game of cricket. This is the reason, the government and other relevant bodies invest more in the game and players get sponsorships, fame and whatnot.
Hence, the problem is not the focus on cricket, but the lack of focus on other sports. At one point, hockey was as popular as cricket today, but today it is laying helplessly on a ventilator; the same is the case with squash. Our nation – that revels in its cricket victories and celebrates them for years – seems to have forgotten the achievements of other sports too soon.
I hope Arshad Nadeem and Nooh Dastgir Butt would not be forgotten as soon, and sink into oblivion like athlete Abdul Khaliq or snooker players Mohammad Yousuf, and Mohammad Asif, along with so many other sports stars who brought glory to Pakistan but earned no recognition.