Fahad Mustafa and Mahira Khan have shared the first trailer of their upcoming hit, Quaid-e-Azam Zindabad. The movie is an action-comedy that will finally be hitting the screens a year too late due to the pandemic. The trailer, a total of 2 minutes and 25 seconds is packed with a lot. Here's what it offers:
Read more: This ACCA Ad Is Making Netizens Ask The Same Question –…
The Storyline
The storyline follows the life of a notorious cop who is played by Fahad Mustafa. It appears that Mahira Khan is his aide and also his love interest. There is another don and then the major police officer is Mehmood Aslam. The film is directed by Nabeel Qureshi.
View this post on Instagram
The idea is that Quaid-e-Azam is printed on the notes so he can keep an eye on us. The entire movie revolves around the presence of Jinnah and how he can see when the people of his nation do something wrong. In all of this, there comes a point when Quaid-e-Azam's image gets lost from the rupee notes altogether. The fight then becomes about corruption.
Mahira Khan's Scenes
The trailer also gives glimpses of another dance song (not sure if it can be called an item song) that is done by Mahira Khan. She seems to be adorned in a parrot green shalwar kameez suit while she's performing in the song.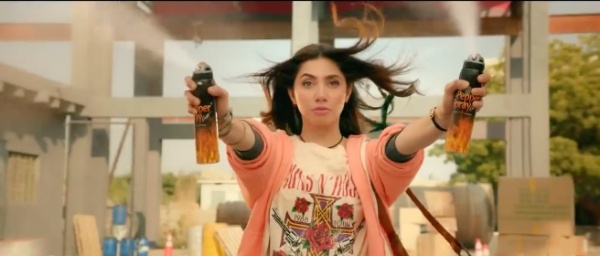 Mahira Khan also has other fun scenes such as the ones in which she's learning to shoot a gun or when she's riding on a bike with Fahad Mustafa out of urgency.
Action Unlike Ever Before
The film is also giving Dabangg vibes from head to toe. Fahad Mustafa in the tightly fitted police uniform and the whole host of stunts his character performs is nothing short of Dabangg. We see him breaking a wooden panel on the shoulder of one of his enemies and he turns around to finish an impactful dialogue.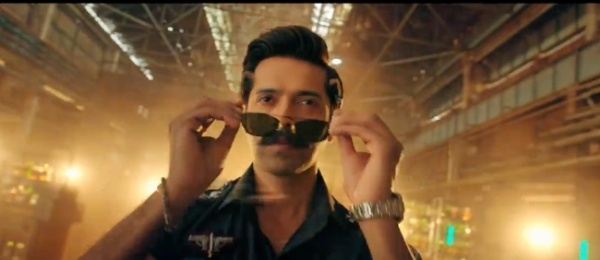 One thing is for sure, the movie is incredibly well-shot. From the action scenes to the landscape scenes where the wide-zoom angle is utilized to show more than just the actors. We're beyond excited to have the much-awaited film Quaid-e-Azam Zindabad hit the screens. Are you?
Read more: Velveeta Introduces A Scented Nail Polish For All Cheese Lovers
Stay tuned to Brandsynario for the latest news and updates.