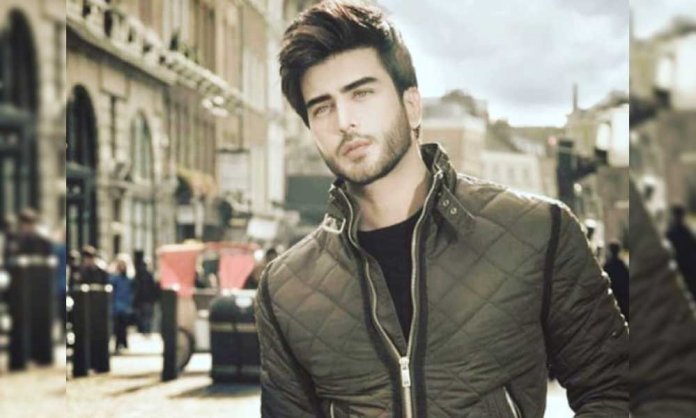 Citizens have a chance every year to nominate their most beloved celebrity to score them a chance to be highlighted on The 100 Most Handsome, Beautiful Faces in the World 2019.
As of now, only one Pakistani actor has made it to the list, that is Imran Abbas and honestly, it was expected!
The Khuda Aur Muhabbat actor has been nominated by TC Chandler and we are very proud of him!
The diverse list contains candidates from all parts of the world. The list includes the likes of Leonardo DiCaprio, Naomi Scott, Avan Jogia, Noah Centineo, and others.
The news of his nomination was first shared by Imran Abbas through his social media accounts.
After being the only one from Pakistan selected in final list of Tccandler 'most goodlooking men" 2018 .Once again representing Pakistan in the nominees of the same list.
"Abid Ali is Alive" Claims Family, Asks for Action Against Fake News Publishers
Imran Abbas is known for his killer good looks and manly stature. From Bollywood divas to Pakistani models, there's hardly any woman who doesn't get lost in his dreamy eyes.
How to Nominate Celebrities
Notes and Disclaimer
1. Subscribe to Our YouTube Channel.
2. Find the Correct Video (Beautiful or Handsome).
3. Comment with Your Nominations.
4. Nominate as Often as You Like.
5. Follow Us on Instagram – https://www.instagram.com/tccandler/
6. Check Instagram to See Who We Accept. Notes & Disclaimers Try to be Original and Have Fun. Friendly Commenters Are Given Priority. Rude Nominations Will Be Ignored / Blocked. Not Every Nomination Will Be Accepted. Celebrities Only Please (Minimum 5k Insta Followers). TC Candler / Independent Critics Vote from Noms Pool. TCC / IC Can Also Nominate w/o Restriction. Please Be Patient — We Get Pretty Busy!
Deadline
The deadline is 30th November.
What are your thoughts about the story? Let us know in the comments section below.
For more updates and details, stay tuned to Brandsyanrio.
Johnny Depp's Latest Controversial Ad for Dior Removed Over Cultural Appropriation!