Cricket is something that runs in the veins of a majority of Pakistanis. The fanbase for the sport is so huge, people actually postpone their meetings to watch a match. In T20, there has been a lot of hype ever since Pakistan went up against India. It was quite a historic win for the team, that too by ten wickets! Yes, the batsmen kept playing from start till the end! Now, the second match against New Zealand just took place. Guess who won that one? You got that right! Pakistan has just claimed its second victory in T20.
This win comes as a satisfaction to quite a lot of the fans. In recent times, New Zealand had done quite a bit of injustice when it came to Pakistan. They had even cancelled their tour to Pakistan because of an alleged bomb threat. Yet, when the threat was given in another country, they kept playing. Twitter has certainly exploded with memes of all kinds. You know us, never slow to post a meme!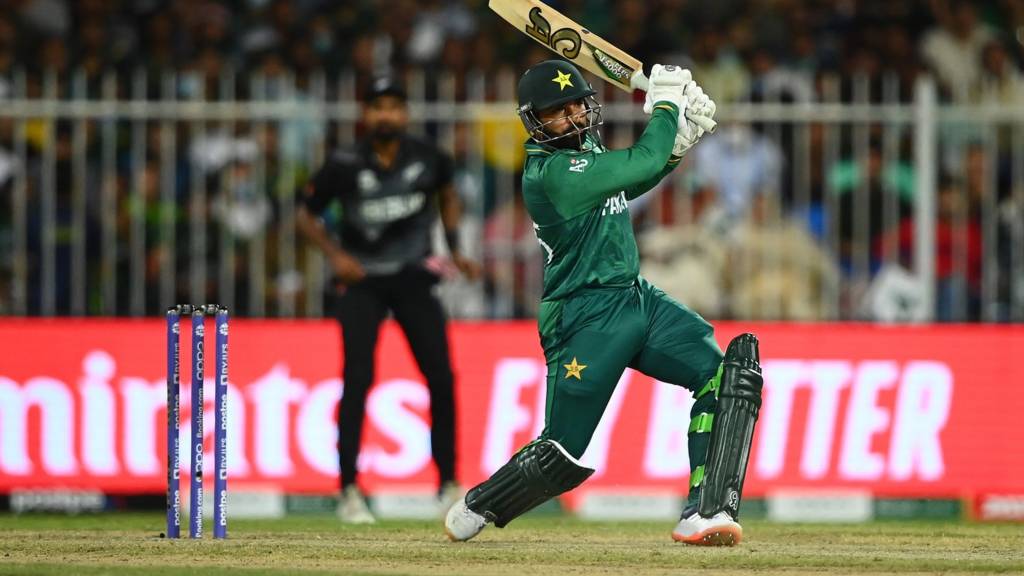 New Zealand Loses Against Pakistan
This feels like quite a huge moment for Pakistan. To be able to defeat two of the best teams of the tournament means good things for us. It shows that some of the tougher parts of the journey are now over. Asif and Malik were two of the stars of the game today as they brought Pakistan from a doubtful win to a sure one. It always has been true that our fans and team strive under pressure.
Read More: Pakistan Cricket Team Clutches T20 Victory With Historic Win
Security issue successfully resolved Major Asif Ali #PakvsNz pic.twitter.com/8IdnazJ7Ig

— idrees khan (@dreeskhan) October 26, 2021
Undercover agent Major Asif Ali 😍#PakvsNz #PakWin 😍#securityissue 😂 pic.twitter.com/x3cMEeBSdG

— Muhammad Arif Khan (@MumdiOfficial) October 26, 2021
Congratulations Pakistan, Alhamdulillah🇵🇰 Credit goes to the entire team @TheRealPCB 👍🏼 #PakvsNz pic.twitter.com/gkNVFrlKj6

— Muhammad Waseem (@iamfalconwaseem) October 26, 2021
Here we go again.

The Securi-tea was Fantastic.#PakvsNz#T20WorldCup pic.twitter.com/dsoZoX4vuI

— Bull's Eye (@iTsTaLaT) October 26, 2021
ASIF GAVE HIS BEST EVEN THOUGH HE WAS INJURED!! MASSIVE RESPECT FOR HIM💚#PakvsNz #AsifAli pic.twitter.com/oiraB5XRTh

— Jiman⁷🇵🇰 (@Jimanrsd) October 26, 2021
Looking Forward
We hope to see Pakistan clutch more victories as the T20 World Cup moves forward. Our love and support for the team are constant, be it tough times or times of rejoice.
Many cricket freaks trolled him

Selectors kept him out of the first choice squad citing that his time is now long gone

But he proves it yet again that you can't keep experience out of the game.
Shoaib Malik u beauty. ❤️#PakvsNz pic.twitter.com/kgr6Lg3reh

— Hamza Gul (@iHamzaGul) October 26, 2021
Read More: New Zealand Double Standards: Women's England Tour Continues Amid Threat
Asif Ali to Whole Pakistan right now #Pakistan#PakvsNz#T20WorldCup21 pic.twitter.com/VZvA1XlzQx

— Abdullah Sultan 🇵🇰 🇵🇸 (@Truee_patriotic) October 26, 2021
Dobara Security Threat ka naam lo gy?

#PakvsNz #NewZealand pic.twitter.com/8QxIc2yJwJ

— سیاہ پوش (@ar_hanjra) October 26, 2021
Stay tuned for more from Brandsynario!