Swing is a restaurant in Karachi that has served hundreds since it opened its doors. The restaurant, however, is not in news now for an incredible dish or another remarkable achievement. Rather, they are in the news for the distasteful marketing gimmick they implemented recently. Have a look at what it was, the apology after, and the continuation of the same gimmicks.
Read more: 5 Eateries From Lahore We Want To Have In Karachi
What Did They Do?
They made a short ad with a board saying, "25% off on Monday for men's". The board was then shown to be on top of Gangubai's brothel and we even see her later, signaling to others to come. Later, a man comes and sees the board and then down at the woman who was inviting him.
This is all based on Gangubai's movie in which the main concept is how a prostitute fought for her rights. To bring that movie and its characters out for a purpose that is completely different is absurd. Moreover, what even is "Men's Monday?" Every single day is men's in public— why do we now need a special discount for them?
The Incoming Criticism
Of course, our netizens are informed and responsible citizens. They all saw the ad and quickly responded to it too. They felt it their responsibility to speak about the bad taste in which the ad was made and how it was simply intolerable. Have a look at what people said: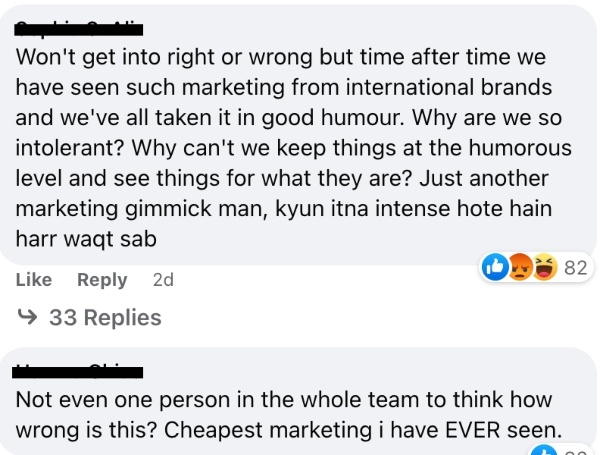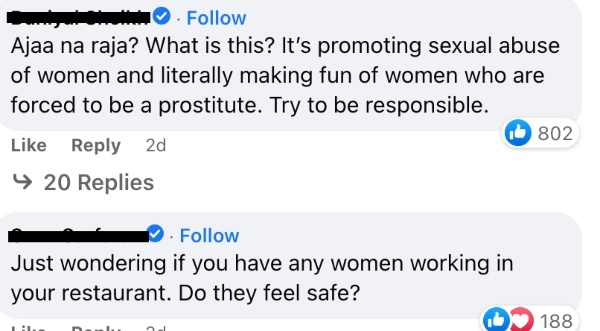 The Apology After
We doubt Swing would have apologized had this much hate not come in. However, apologize they did. They again continued with the same Gangubai streak and made a picture of a newspaper in which they apologize. However, is it really an apology?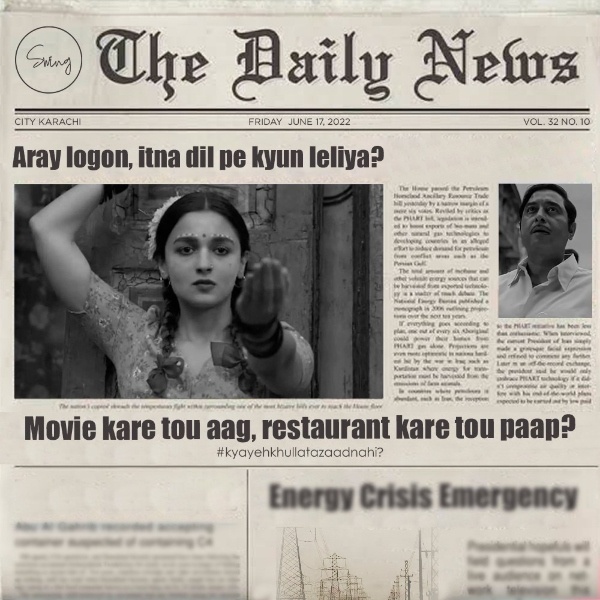 They talk about how when a movie does it it's fine but when a restaurant does it it's a sin? Clearly, Swing missed the point. Have a look at their apology:
Something Else Now?
They also did not stop there. They are now continuing the association of their brand identity with another character from Gangubai. The other was the rival prostitution queen in the movie. Have a look at their new posts, it's tone-deaf and just immature at this point.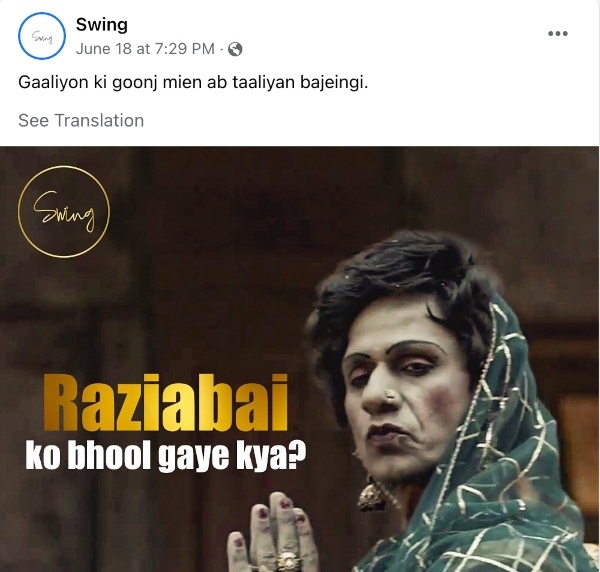 Read more: 11 Instagram-Worthy Restaurants In Karachi You Should Visit At Least Once
Stay tuned to Brandsynario for the latest news and updates.