Imagine the world today when it comes to cars: there's Tesla, there are rumors of flying cars and hybrid cars have also taken precedence. However, Pakistani Suzuki is in an entirely different race. A race that goes back a few decades at least. Learn about the update that will make you happier than anything else if you've ever sat inside a Bolan in the summers.
Read more: 5 Apps Every Car Lover Should Have On Their Smartphone
What Has Suzuki Bolan Been Struggling With?
Suzuki Bolan, in Pakistan, has been struggling with introducing a model with an AC. The 43-year-old car is a Pakistani symbol and has been in the family of almost everyone in the 80s or 90s.
The 2022 Update
Thus, in good spirit and in good time, an update is here. The 2022 model will be re-introduced with an air-conditioner. The new Bolan VXL is said to be identical to its previous versions except it will not make you want to jump out now. Moreover, it also comes with a few new stickers!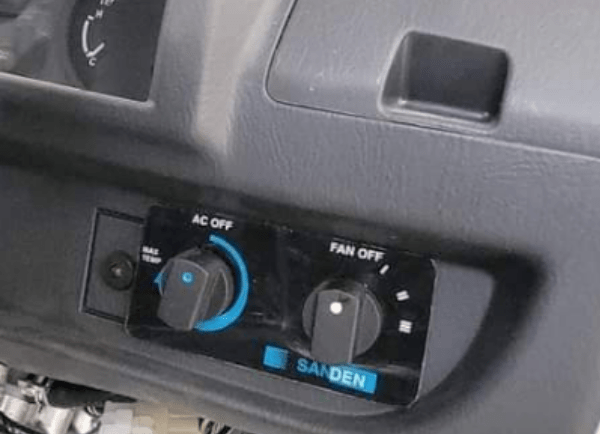 The new and cooled Bolan's newly-installed AC controls are something Pakistanis were missing. It really is true when we say there's no car quite like Bolan. It angrily and very persistently holds on to the old age charm. 
Suzuki achieving new milestones in 2022 when the world is entering into the era of smart cars & electric vehicles. Suzuki installed AC in Bolan with knobs bought from a washing machine vendor. pic.twitter.com/Im7fxOAN6U

— $$$ (@SR2283) February 10, 2022
The Price 
Let's not underestimate Bolan this much though. It did get AC before but it was discontinued. The Bolan introduced many years ago (7th generation Suzuki Carry high roof) had two versions. It had an AC and a non-AC version but Pak Suzuki discontinued the AC variant.

This time around, the AC variant is here to say. Reports suggest that Suzuki Bolan VXL is on its way to dealerships but no announcement has been made on its price yet. The price is expected to have increased a lot due to the AC update. As of now, the Suzuki Bolan costs Rs. 1.18 million. On the other hand, the Cargo model costs Rs. 1.165 million. Worth the price or not, this marks a special day in the life of humankind.
Read more: 5 Markets You Need To Visit In Karachi For Car Parts
Stay tuned to Brandsynario for the latest news and updates.