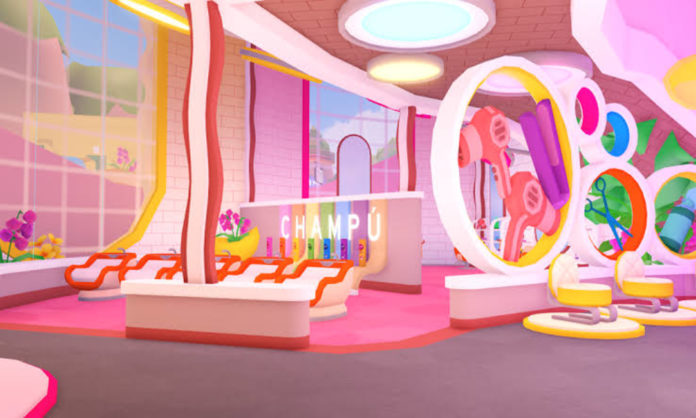 Sunsilk has launched Sunsilk City, an immersive metaverse experience on the Roblox gaming platform, to attract female players to participate.
The launch of Sunsilk City aims to provide an accessible space for female gamers but also provide inspiration for young girls.
Sunsilk Expands Its Wings To Metaverse 
The in-game host enlisted by Sunsilk is Mexico-based bio-pharmaceutical chemist and passionate gamer Jessica Lakshmi. Lakshmi's avatar will act as a real-life role model to inspire women in Mexico and beyond. She will also feature in Sunsilk's Mexican advertising campaign. The campaign will receive support with the help of a social and influencer programme.
Read More: Interested In Learning About NFTs?
Alongside real-life role models in gameplay, Sunsilk City's mini-game Sidewalk Superstars encourages players to prioritize education over domestic chores. Another mini-game, Blow Them Away, lets players fight off toxic phrases typically used to put women down with the help of a virtual hair dryer.
The House of Hair mini-game drives a sense of creativity and artistic expression for players. At the same time, we are improving representation on the platform.
The brand Sunsilk is coming to ROBLOX! You can play games in Sunsilk city, customize your avatar, and learn something brand new & expand your knowledge in this game! The brand is excited to expand their presence. pic.twitter.com/iktFqmAPbK

— RTC (@Roblox_RTC) June 2, 2022
Meanwhile, outside of the metaverse, Lakshmi uses social platforms to teach people about the practical implications of science and inspire more young girls to enter the STEM world.
"Nothing inspires me more than helping young women follow their true passions, and I am so excited to work with Sunsilk on this campaign," said Lakshmi.
"I faced a lot of barriers as a woman entering the world of STEM. I'm hoping the campaign will help give girls the inspiration and resources they need to follow their dreams. I'm a gamer as well and have loved playing Sunsilk City."
"Sunsilk is dedicated to helping women find the confidence they need to seek out new possibilities for their future," said Purnima Lamba, Global Brand Vice President at Unilever, Sunsilk's owner.
"With so many young women  the world engaged in gaming and the widespread possibilities of the metaverse, we saw an incredible opportunity to reach a new generation in an engaging and authentic way."
The Online Course
Through the House of Skills, Sunsilk City gives its best to equip women with physical, real-world skills. These skills educate players via 20 free online courses in partnership with Udemy. Both soft and hard skills are part of the courses to encourage them to achieve their dreams.
Read More: How To Keep Your Brand Safe & Avoid Controversial Marketing
Stay tuned to Brandsynario for the latest news and updates.