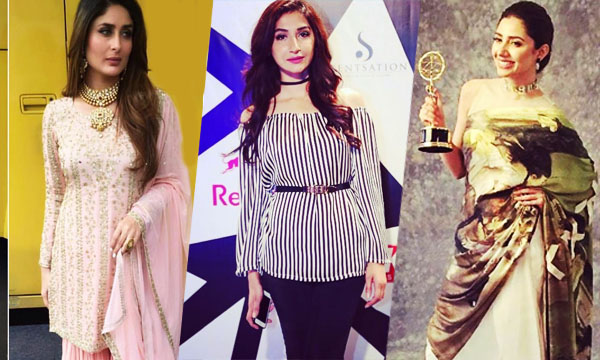 Statement jewelry has always been an obsession among fashionistas and teens. From bold earrings to oversize rings, chunky necklaces to funky headgear, we have seen it all but it is time to flaunt some neck kissing chokers. They are back with more options this year as even a scarf can be worn as a choker. This is a surprise trend fresh off the runways and we are seeing celebrities wearing chokers at almost every event.
90's teens must have remembered chokers as they were the coolest thing back then. A leather, velvet or silky strap around your neck with a hanging metallic pendant was the one trend that stayed for long. The trend is back after so many years and it's time to wear chokers again.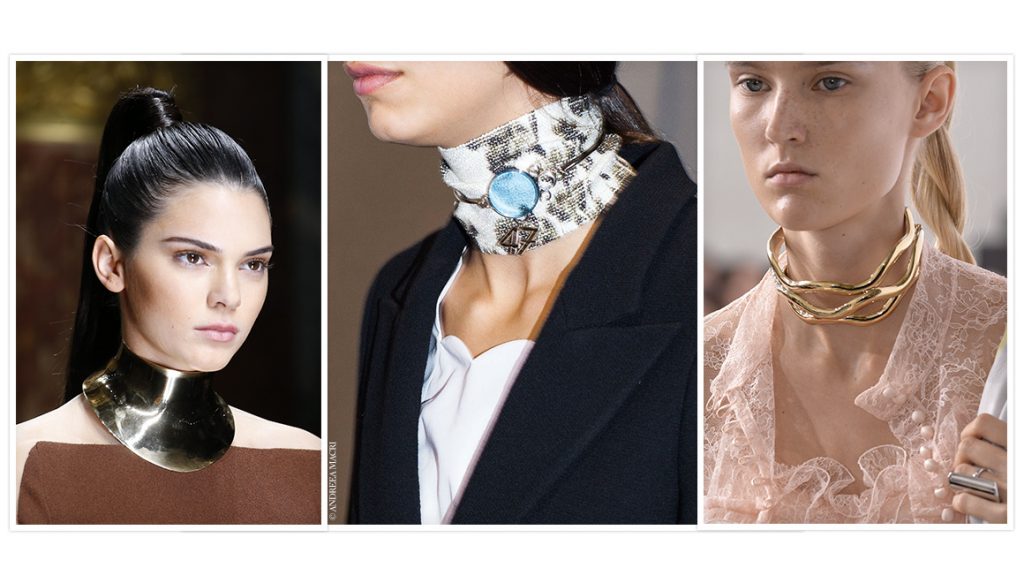 Celebrities from Rihanna and Gigi Hadid to Kendell Jenner, everybody is making a style statement with this humble piece of jewelry.  You can get inspired from the celebrity styling and must add a choker to as many looks as you can. The best thing about chokers is that they can be worn casually as a thin or thick fabric made or you can go formal with metallic and studded finishes.
The coolest choker of this year is the scarf ones. Just wrap any beautiful printed or embellished silk scarf around your neck and flaunt your very own DIY choker. There's no stopping when it comes to being creative with a jewelry piece as humble as a choker.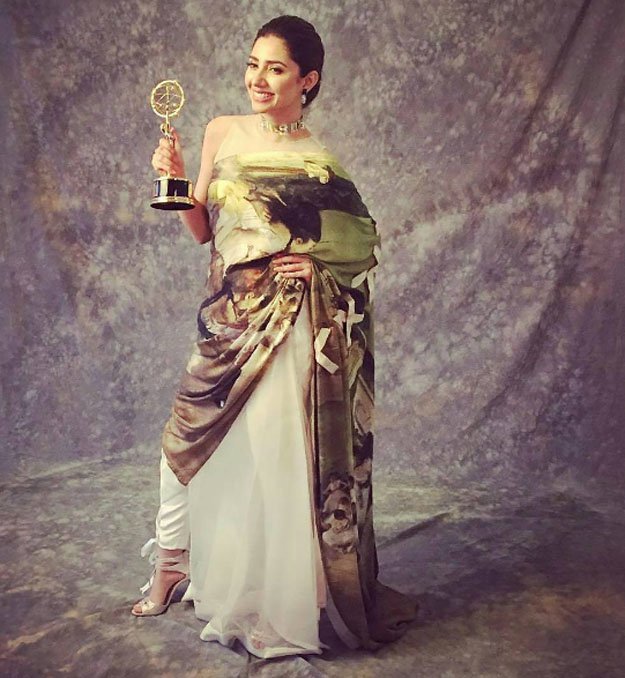 The Trend has been spotted among Pakistani celebrities and across the border too. Star Pakistani Actress and soon to be Bollywood debutant, Mahira Khan was spotted wearing a beautiful Choker recently when she received  'Unstoppable Emerging Talent' award at the first ever Femina Middle East Women Awards 2016 in Dubai. The golden metallic piece of jewelry suits her pretty well and accentuate her styling of a Saree. Totally loving this look on her.
Super Model Iman Ali graced the cover of Women's own magazine with oh so fancy DIY choker. Totally in love with her net wrap with gold hints. This looks so stylish and easy to replicate even. How about using some fancy stoles for this?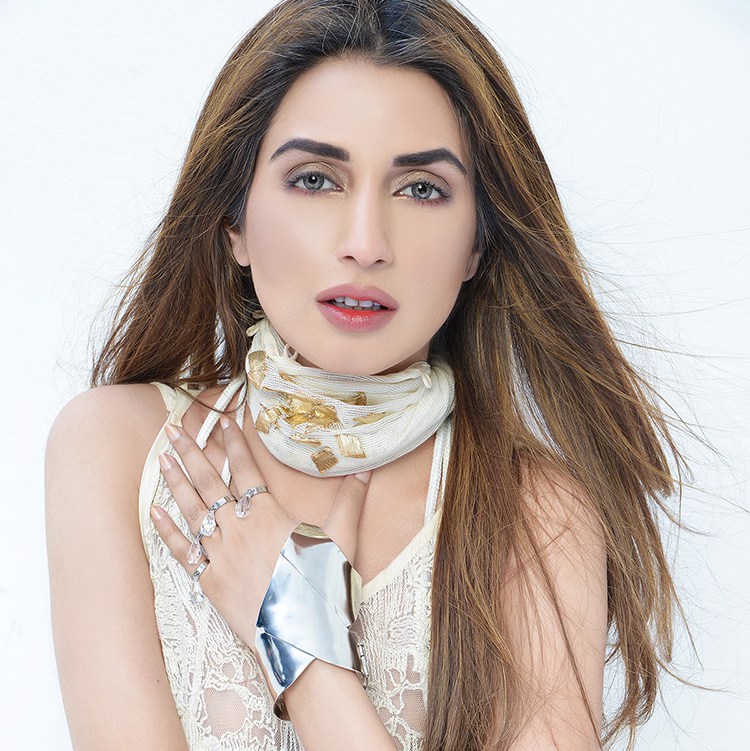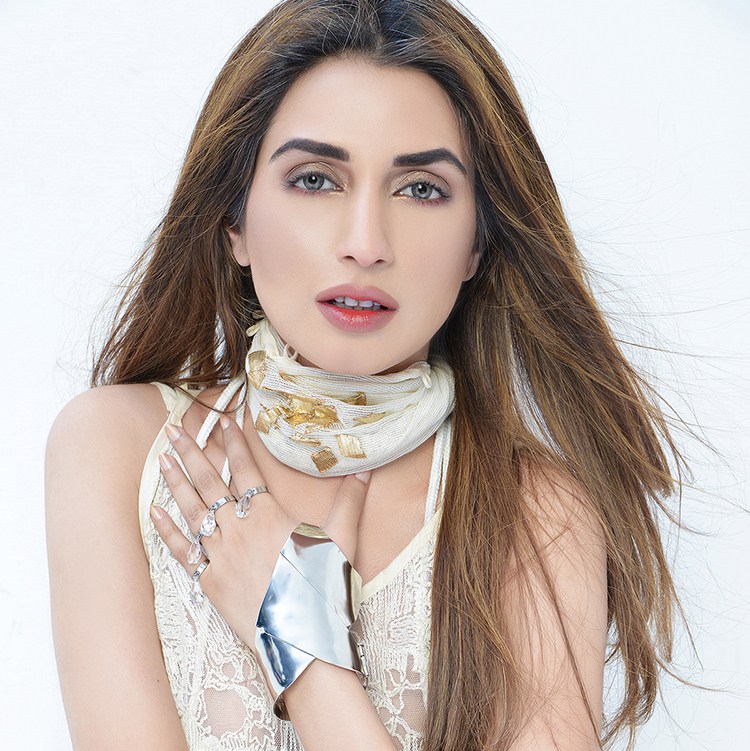 Model Hira Tareen was spotted wearing a minimal choker on the red carpet of Fashion week. Simple but spot on styling to compliment her stripped top.
My favorite choker look of the year is none other than the vivacious Amna Babar. Can't stop drooling over this emerald green choker on her. Too elegant to avoid.
Bollywood beauties are embracing the trend too. Look at Lisa Hydon wearing a similar minimal black choker to a formal event. See, it's all about how you carry yourself.
Even the Kardashians are all up for chokers. Certainly it's the hip trend if the Kardashians can't resist it.

Bollywood style babe Kareena Kapoor Khan was seen wearing a chunkier choker to compliment her pink perfection. Effortless we must say.
Bridal jewelry always follows the latest trends. That's why chokers are the most wanted bridal accessory these days. Look at this stunning bridal dress by Fahd Hussayn and the magic of this regal choker.
No matter how old are you and what type of outing you're having, chokers are the style statement of the year. Be it a chunky polki piece or a tiny strap of velvet, A thick metallic band or a pretty scarf, go flaunt your neck with a statement choker jewelry.