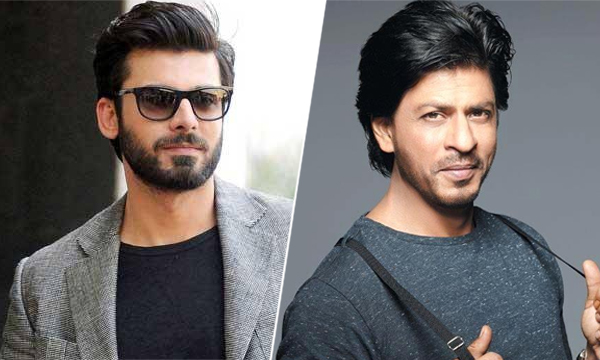 Seems like Fawad Khan's recent controversy in India has backfired and instead of making him leave India, it has managed to rope in more fans! The prominent Bollywood celebrity, Shahrukh Khan stepped forward and supported Fawad Khan.
A private Indian channel quoted SRK saying that no one can throw mud on Fawad Khan like this.
"Acting and talent have no boundaries, therefore, Fawad shouldn't be targeted over political concerns. It isn't right to point out him or any other celebrity, and I strongly condemn such conspiracies," stated Shahrukh.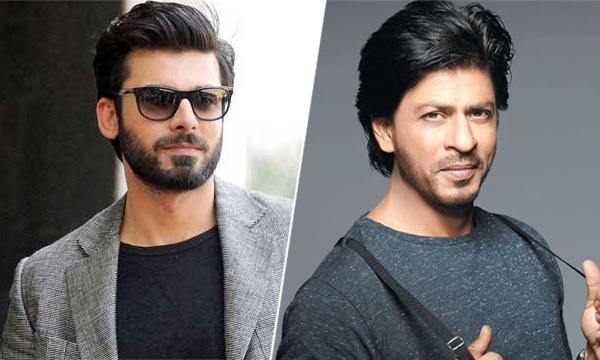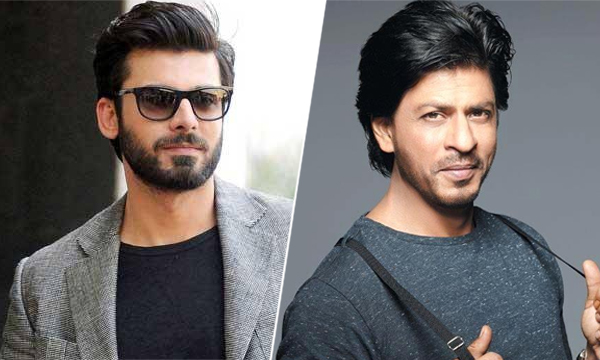 The letter was deeply saddening for the Pakistanis but a superstar like Shahrukh supporting Fawad Khan is just overwhelming.
Read the letter below.
Indian Journalist's Sarcastic Letter to Fawad Khan is the Most Shocking Thing Ever!
A letter by an Indian journalist Soumyadipta Banerjee created quite the buzz on the internet asking Fawad Khan to leave India and go back to Pakistan.
Pakistanis already rose to defend their favorite superstar but there were many Indian fans and celebrities who also criticized the letter, terming it as a very harsh way of rebuking Fawad.
The letter triggered a raging debate on social media between the two countries' audiences. A prominent writer from the nation's leading entertainment magazine, FHM Pakistan also wrote the perfect reply to the journalist from across the border.
[fb_embed_post href="https://www.facebook.com/FHMPakistan/posts/1105202436235908/" width="550″/]
The FHM writer called the Soumyadipta Banerjee a "Senseless Bollywood Journalist".
"If India has graciously showered love over Fawad Khan; then that is due to the fact that he has earned it along with any other Pakistani star. If you have given him the awards, than he has given you enough of his looks and acting, that no other of your actor would have been able to offer with such perfection," the writer wrote.
Pakistanis React to 'Go back to Pakistan, Fawad Khan' Controversy!
"I Strongly Condemn Conspiracies Against Fawad Khan", said SRK to the private Indian Channel.
Here is how Fawad Khan Fans in India reacted:
#FawadKhan fans: Read this thread. https://t.co/QF8exF2cst Don't think facts would affect his Indian audience of mostly females. They 💖 him.

— Ravi Kapoor 🇮🇳 (@RaviKapoor) September 23, 2016
https://twitter.com/JazzKaurTweets/status/779252740912390144
See how fans are going gaga over Fawad Khan in the Ae Dil Hai Mushkil Trailer:
#FawadKhan what have you Done? I don't have any clue about what is happening to me after watching Ali in #ADHMTrailer! Damn! U r Addictive😓

— Manushree ♌ (@Fawad_Maniac) September 23, 2016
Indians totally love him!
Boycotting @_fawadakhan_ is stupid idea for justice against #uriattacks Last thing we need is to politicize Art!https://t.co/gtAjvUREB9

— Deepti Lad (@DeeptiLad) September 21, 2016
Asking Fawad Khan to go back to Pak or calling for a boycott of ADHM is not going to solve any problems but will surely trivialise the issue

— Out of Syllabus (@RohanDasgupta) September 21, 2016
Shocked to see how this writer could single out an actor for #UriAttacks. It's time you start learning history . https://t.co/OLJuzQzxkb

— bharathi (@VenkatBharathy) September 21, 2016
I think all the fangirls should remove the wallpaper of Atif & Fawad khan from their cellphones now

— Singha (@heisenjit) September 21, 2016
If Fawad Khan is working in India on a valid visa then that is it. You are not doing any upkar on him. He is working and getting paid.

— Baba Sufi Billa (@brumbyOz) September 21, 2016
https://twitter.com/virender_swag/status/778171964171096064
#FawadKhan forever.❤😍

Haters keep hating.😒

— pree ツ (@smileys_x) September 21, 2016
Will Fawad Khan's Ae Dil Hai Mushkil release in India now, after the actors have been given a 48 hour deadline to leave the country? Stay tuned to Brandsynario for more updates.
Pakistani Celebrities in India Threatened by Indian Extemist Party: Given 48-Hour Deadline to Leave Country
Stay tuned to Brandsynario for more updates.