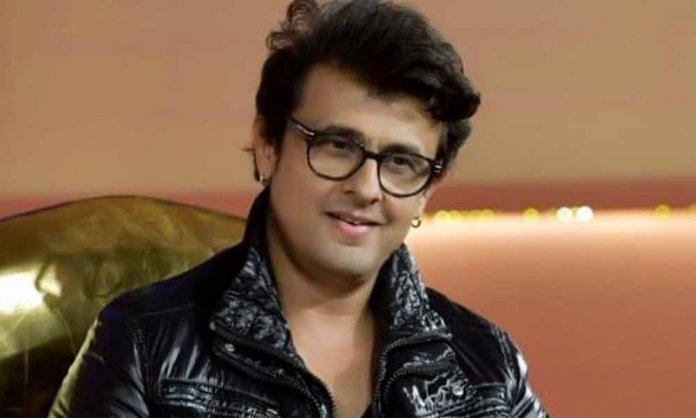 Sonu Nigam is considered amongst the top singers in India. Boasting a stellar career over two decades in Bollywood, he has proved his mettle time and again with various chartbusters.
However, over the past years, there has been a dent in his career with Sonu bagging less work in Indian movies.
Apparently, the singer believed that the demand of Pakistani artists in India is increasing and Indian talents is getting fewer tunes in Bollywood soundtracks.
During an interview, Sonu Nigam took a sly dig at Pakistani singers, claiming how they are taking away offers from Indian artists.
"Sometimes, I feel like it would be better if I was from Pakistan. At least I would get offers from India."
He also expressed his disapproval over how Indian singers have to pay music companies to sing in shows.
"They don't do the same with Pakistani singers. But then why single only Indian singers out?
He added that he is good friends with Atif Aslam and Rahat Fateh Ali Khan. But they are not demanded to pay and sing at musical evenings.
Atif Aslam is Like my Younger brother. He is never asked to pay to sing at shows, neither is Rahat Fateh Ali Khan"
Evidently, the B-town singer is pretty unhappy with the practices in his nation's music industry and laws that restrict Indian artists to exhibit their talent.
Watch his interview below.
Atif Aslam & Sonu Nigam Team Up for USA & Canada Concert Tour 'Klose To You': Tickets Available
It is to be noted that Atif Aslam sang as many as eight tracks in Bollywood movies this year. Rahat Fateh Ali Khan too made it to various Indian soundtracks.
Atif Aslam's two tracks also made it to Google India's most searched songs of the year. Clearly, our Pakistani stars are loved across the border and their achievements in India speaks volume about it.
What do you think about Sonu Nigam's statements? Let us know in the comments below.