[Update: October 8th, 2021]: Not just social media but the staff at Okra Test Kitchen also rallied behind Asad. The self-proclaimed bully activist had tried her level best but given how, Asad, a chef at Okra, kept his cool, she could not earn netizens' support. And how could she? While she shouted at Asad, he just kept his peaceful stance and did not budge from following the law, asking for a vaccination certificate.
Seeing the resolute behaviour, the other staff members celebrated Asad, sharing pictures on Instagram stories.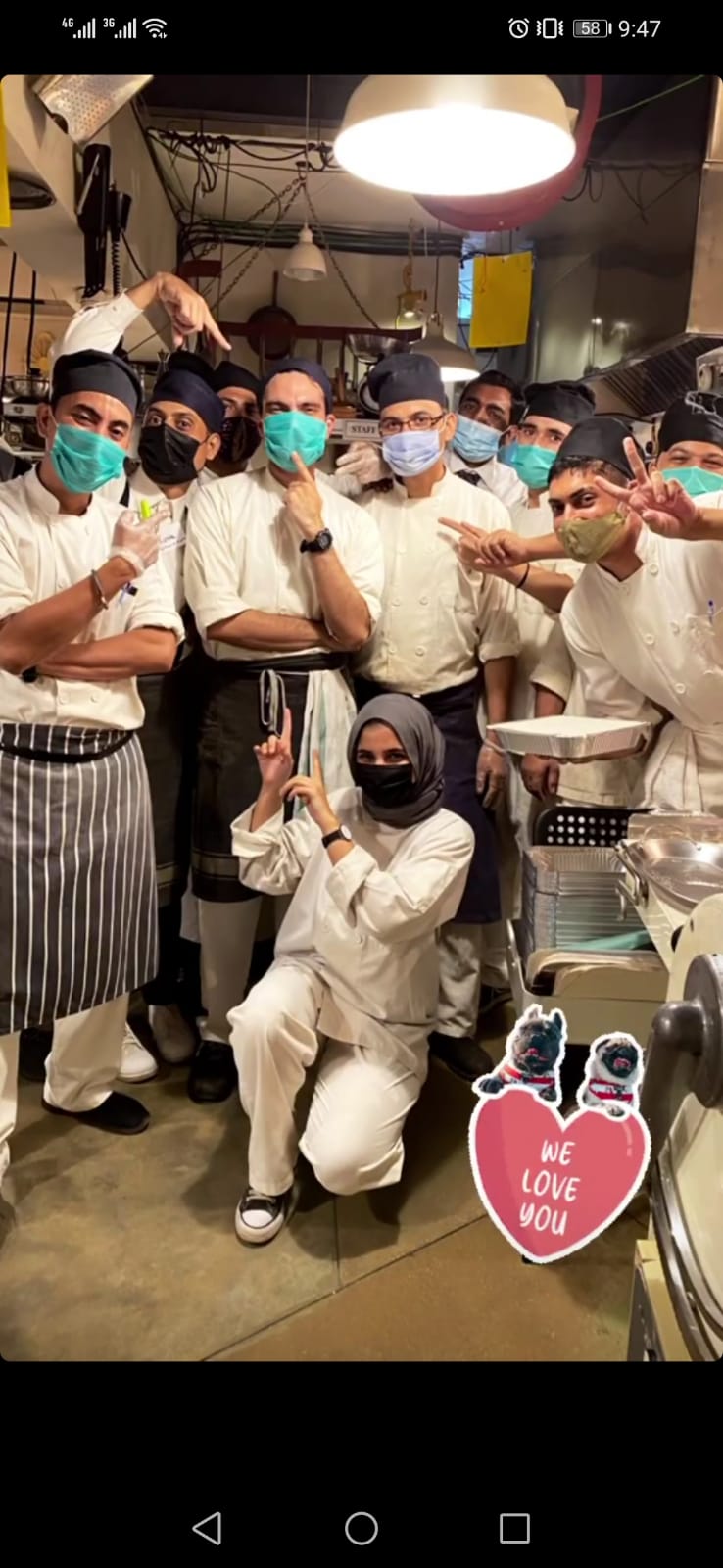 Asad also expressed gratitude for the love and support of the other guests and netizens on the internet.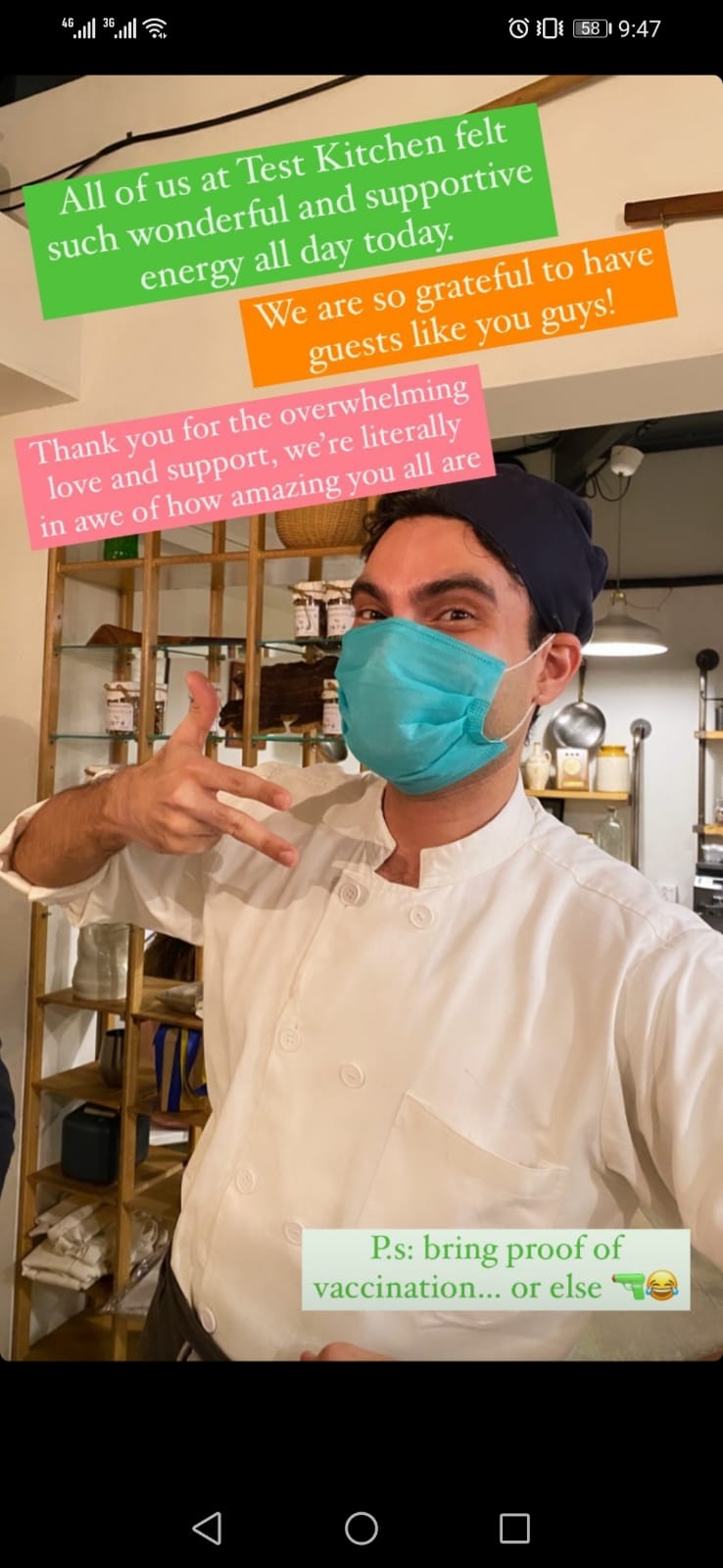 ---
---
[October 7th, 2021]: Social media is indeed helpful when issues that actually matter need the eyeballs, Gibrail, the expelled student from IBA for instance. With the on-time action by activists, Gibrail was able to regain admission to the institute. However, some activists exploit this sense of power that social media provides them. This is exactly what happened at the Okra Test Kitchen in Karachi. As seen in a video, a self-proclaimed activist bullies Okra staff.
Read More: IBA Rescinds Gibrail's Expulsion After Social Media Backlash
Okra Test Kitchen
The place has surely built up its reputation through its extraordinary products and services. This is why, people want to go and spend an insanely huge amount of money on their croissants, tarts, and bread. With in-door dining beginning to open up while upholding SOPs and restrictions, Okra was also ready to welcome potential customers. One of the guidelines they were following was checking the covid vaccine certificate. Having a certificate meant that you were vaccinated, playing your part in limiting the spread of the pandemic.
Here's the video:
Female customer at Okra Test Kitchen in Karachi gets angry when asked by staff to show vaccination certificate – which is now a legal requirement in Pakistan for service by a restaurant

Says she's a "human rights activist" as she exits the place pic.twitter.com/xp9nM9hqaR

— omar r quraishi (@omar_quraishi) October 7, 2021
Activist bullies Okra staff
A customer who was clearly unvaccinated started screaming at the Okra staff when they asked her for the vaccine card. A guideline set by the government, a rule of the brand, the staff was just following it. But the woman started screaming at the staff and began filming them. To get the public sympathy, she used the heaviest words for the situation. For instance, she did not use the word covid vaccine, rather she chose the phrase 'invasion of medical privacy'.
Thankfully though, someone else was also filming giving the entire story to the public. With complete knowledge, instead of rallying behind the customer, netizens are lending support to the wronged staff who was shouted upon and harassed.
Netizens say:
People want the lady to be named and shamed. Of course, most of them are seen referring to the lady as human rights activist or being paralleled with Aurat March organizers.
Should be named and shamed https://t.co/RBaiIXJnom

— Farhan Syed (@hfarhan76) October 7, 2021
No-one has violated human rights the way so called "human rights activists" did. https://t.co/R3fPHt5TSy

— 𝑭𝒂𝒉𝒂𝒅 (@FahadChishte) October 7, 2021
This woman needs to be tracked down, named and shamed. No human rights activist can speak in a tone she chose to speak with an honourable man doing his work with dignity. She is bringing shame to a very prestigious profession (Human Rights). https://t.co/dfYKFXlifp

— Areesha (@AreeshaPervez) October 7, 2021
While people have rightfully called the woman out, we need to shed light on one another important matter. The misuse of the term invasion of privacy and the exploitation of labels like that of human rights activism. By saying that she belongs to the human rights field, right at that moment, she became their representative. And to the public, she showed that all the human rights activism boils down to is this; using the phrase when things remotely do not go your way. She showed to the public that when she is not willing to follow the law, she will use her human rights card to get out of the situation.
Thank you for all the glory, woman!
Stay tuned to Brandsynario for the latest news and updates!