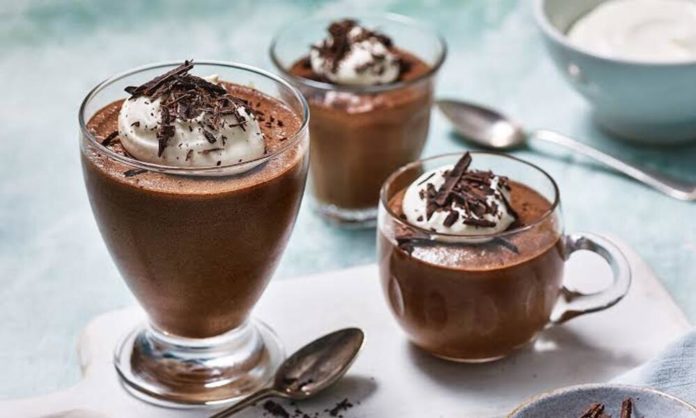 Give yourself a warm hug with these delicious chocolate and coffee desserts. Chocolate and coffee hold a major spot both in our hearts and kitchens and there is no better way to welcome the winter season than indulging in decadence.
Try these easy-to-create desserts and channel the pastry chef inside you for your friends and family.
1. Eggless Chocolate & Brownie Dessert
If you have an egg allergy, don't worry cause we have got you. Yes, brownies and desserts can be eggless and yes, you can devour them without having to worry about the allergic flare-up. Try this easy layered brownie recipe for a quick dessert fix after your meals.
2. Chocolate Mouse
If you are a fan of cup desserts then this recipe is for you. The layers of caramel, chocolate, and vanilla have a perfect texture of flavors perfect enough to serve at the dinner dessert table. The cups can be prepared beforehand doesn't require any major cooking time.
Read More: 5 Ways You Can Make Traditional Gajar Ka Halwa
3. Quick Chocolate Trifle 
Winter brings about its own set of problems with gas load shedding. This recipe is here to fix all your kitchen worries. The no-bake trifle only requires layers and layers of frosting and doesn't require any cooking time on the stove.
4. Oreo Chocolate Mousse Cake
Another recipe that doesn't need an oven. This oreo mousse is sure to make your guests wow with this creamy texture and taste. This easy-to-create dessert is a great alternative to baked options.
5. Cold Coffee Cake 
The cold coffee cake can be made with pre-baked vanilla cake. Covered with the layers of coffee mixture multiple layers of cake can be added to enhance the texture and flavor of the dessert.
6. Creamy Delights 
These creamy delights put a twist to our traditional coffee and biscuits dessert recipe. These creamy bites can be made in 15 minutes and are a perfect fix to curb your midnight cravings.
7. No Flour Cake 
If you like to be mindful of your caloric count then try this no flour recipe. This aesthetically pleasing layered cake looks nothing short of delicious and exciting to create.
Read More: What Are Jacket Potatoes? 7 Recipes You Should Try
Stay tuned to Brandsynario for the latest news and updates.