Nadia Khan has now meandered herself in hot waters after posting a video with Sharmila Farooqui's mother.
Nadia Khan Video 
The powerhouse and pioneer of morning shows in Pakistan Nadia Khan is in the limelight ever since her marriage last year. The host is known for sharing snippets of her day-to-day life with the audience and being vocal about a lot of family matters. Meanwhile, her vlogs often bring her some trouble and this time a cybercrime case is involved too.
Nadia Khan was spotted filming Sharmila Farooqui's mother at a wedding event. The host made a small snippet of Sharmila's mother where she sarcastically praised her outfit and makeup.
In the video, Nadia asked who does her makeup and who did she learned it from. Meanwhile, adding that her outfit and jewellery are always on point.
In response, the mother of Sharmila Farooqui responded, "I like dressing up ever since I was a child."
Read More: Minal Khan & Ahsan Mohsin Criticize For Posing Romantically In Front Of Kartarpur
Let's take a look at the video yourself. 
Sharmila Farooqui Reacts 
Sharmila Farooqui, who herself, is vocal about women's rights didn't seem to enjoy the video. Adding to the fact that it was her mother being ridiculed. Sharmila posted a statement on social media stating that she will report the host to cybercrime.
"She's a shameless woman. I'm reporting her to cybercrime." 
Netizen's React To Sharmila Farooqui's Statement 
Netizens also took to the comments section to share their views about the post.
Soon after the video went viral, #IsupportSharmilaFarooqui started trending. While many supported Sharmila over her decision to report the host to cybercrime, others asked what Nadia did wrong in the first place.
Read More: 6 Pakistani Female Celebrities Who Were Labeled 'Homewreckers'
"Nadia is a very positive person. She is appreciating her." One user wrote.
"No, she is not positive but overconfident." Another added.
Let's take a look at some other comments.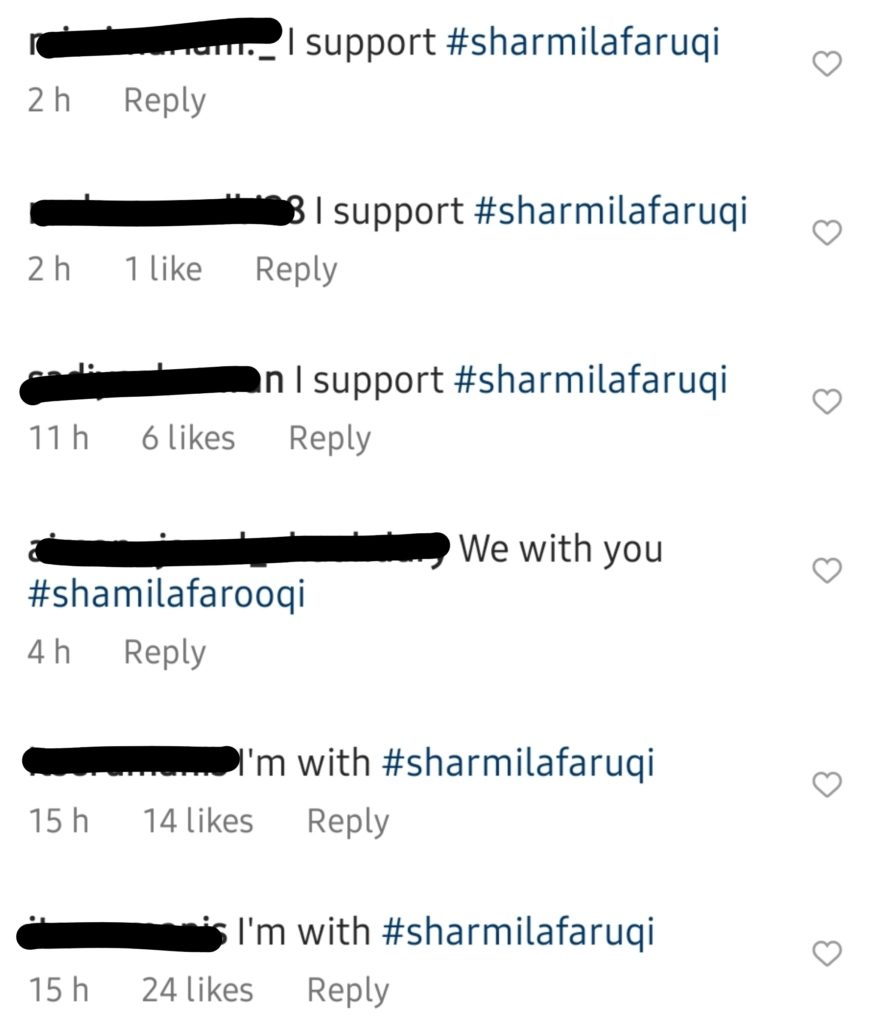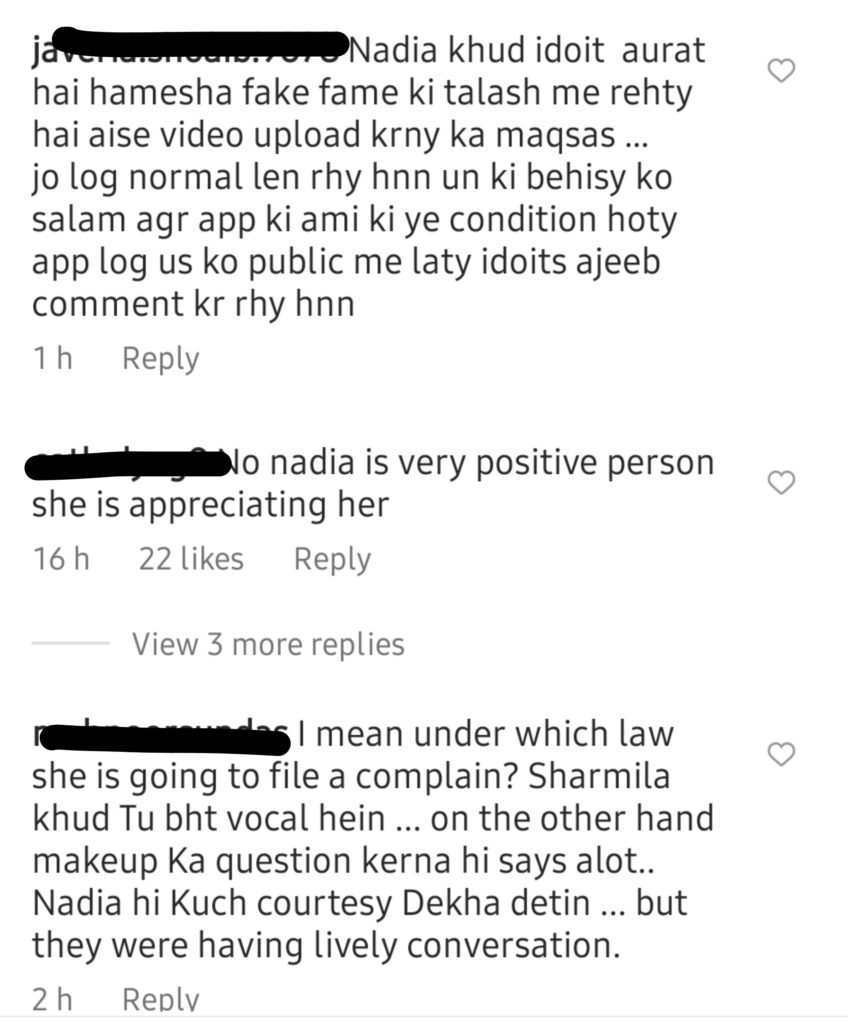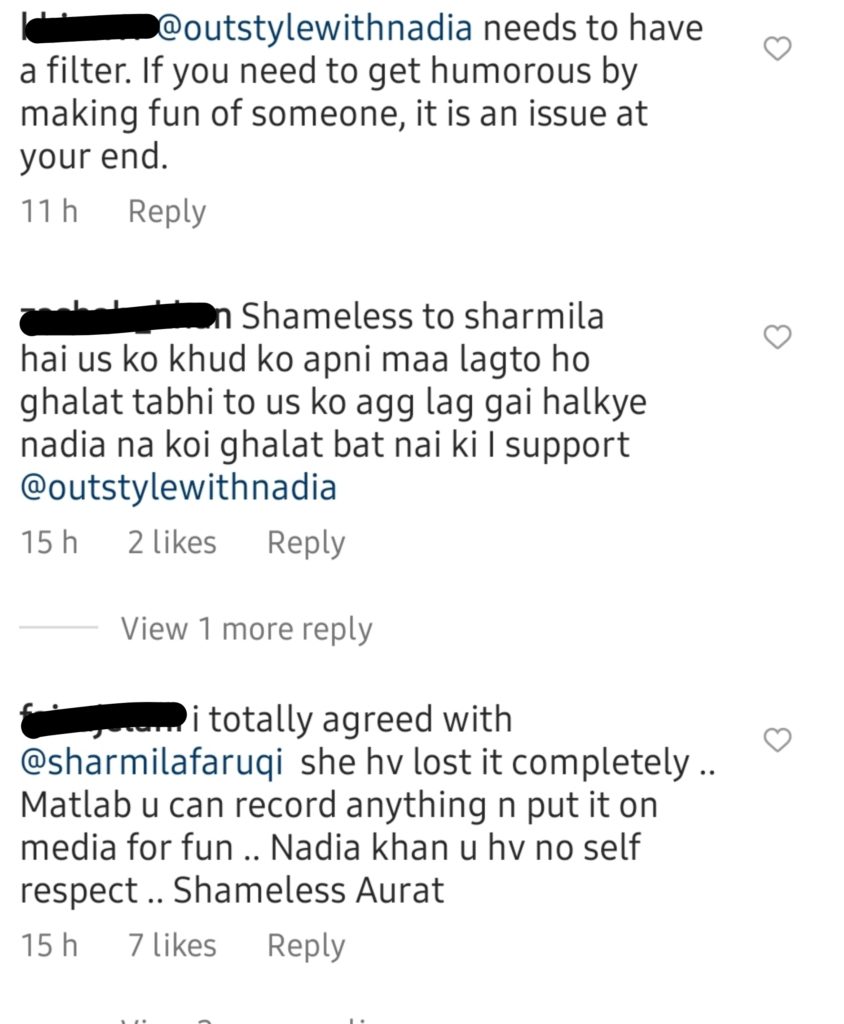 What are your views about the whole situation? Let us know in the comments below.
Stay tuned to Brandsynario for the latest news and updates.