Sarwat Gilani and her husband, Fahad Mirza were recently filming their episode at 'Time Out With Ahsan'. The star couple was invited to get candid and we're sure they did. But before that, they looked awesome in their looks! Sarwat Gilani's saari is a sight for sore eyes however, netizens seem to be displeased.
The Couple
Fahad Mirza and Sarwat Gilani are both at the top of their careers. The two have been at the centre of many controversies because of their PDA but they're not fazed. They love each other and they want the world to know it! When they're not busy knocking career milestones out of the park, they're raising two adorable little boys.
And when they put them to sleep… then it's time for talk shows whilst looking awesome! This was the couple's look for Time Out With Ahsan.
Sarwat Gilani's Look Steals The Show
View this post on Instagram
Sarwat Gilani adorned a chantilly lace saree in a mauve colour. The ever-graceful Churails actress paired it with a halter neck saree blouse with maroon embellishment in the front. Minimal jewellery, loose and wavy curls, and red lipstick later – she looked absolutely stunning!
Her husband was in a white kurta look perhaps so his wife can shine? Jokes aside, they look like a power couple together!
Netizens Are Unhappy
Read More: Sarwat Gilani Gets Criticized For Her Latest Photoshoot
Netizens, on the other hand, are not too pleased with the look. As usual, there are several hate comments on Sarwat Gilani's dressing and why it is forbidden. As if criticising comments on her clothes were not enough, they are also commenting on her face and accusing it of looking different. Here are some of the comments!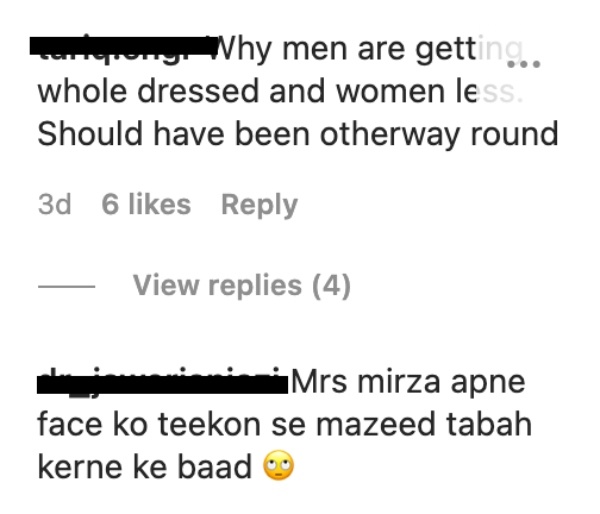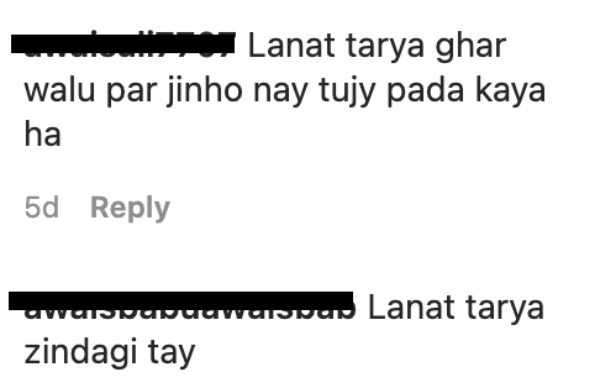 There's more to it!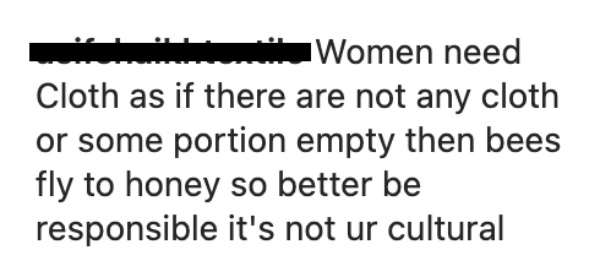 Sarwat Gilani's A Superstar
Read more: Sarwat Gilani Receives Major Backlash For Celebrating 'Raksha Bandhan'
Recently, Sarwat Gilani made even more fans and won all hearts when she celebrated something. The actress' videos with her cook Ganesh went viral when she was celebrating Raksha Bandhan with him. Many criticised her for doing so however, her point was that minorities should feel like they belong in our country. If they can not celebrate their events, how will they feel that?
To make up for her cook being far away from family, she became his family. She tied the knot on his wrist and they are the cutest videos you'll ever see. We don't doubt that this star can not take the hate, she's used to it by now, but when she strikes, netizens may not be able to take it.
Stay tuned to Brandsynario for the latest news and updates.