Sarwat Gilani is undoubtedly the queen of hearts. The outspoken and opinionated actress has proven herself as a talented woman many times but her good looks are also not to be missed. On one fine day, Sarwat Gilani shared an unfiltered selfie on her social media but alas, netizens were not buying it.
Sarwat Gilani's Selfie
The Churails actress posted a selfie without any filter on her Instagram. Donning a red lip and open hair, she looked stunning even when she was in a total casual form. She also specified in her Instagram caption that she was "unfiltered" here. Gilani shares her mantra of always loving yourself first. We bet if we looked as good as her always, we would. However, jokes aside, the actress has always championed that one must never hide behind filters. Check out her selfie here:
View this post on Instagram
Netizens Are Not Buying It
However, netizens were not too pleased or even convinced. People believed that she had "too" much makeup on already, what difference would a filter make? To the best of netizens' knowledge, being "unfiltered" also means not have makeup on. Moreover, others criticised her dressing as a tank top is the hallmark of Western dressing— people get triggered. Though Sarwat Gilani did not respond to any hate comments, you can see them here: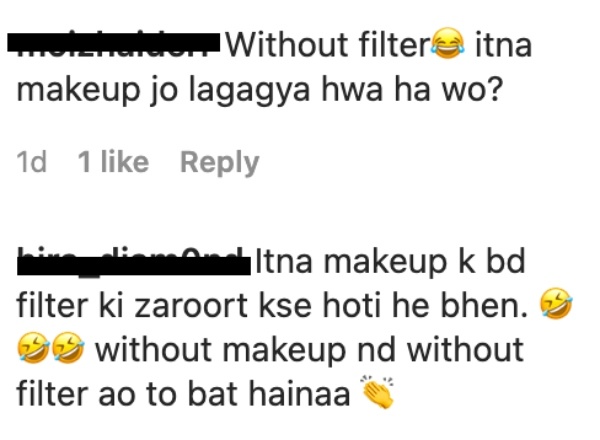 There's more:


Read more: Sarwat Gilani Receives Major Backlash For Celebrating 'Raksha Bandhan'
What Is It To Be Unfiltered?
To be unfiltered is to simply share on social media what it's like to be in the moment. If you have makeup on and you share yourself as you are, it is unfiltered. The same also goes for when you do not have any makeup on! The idea is to not specially decorate yourself just to make an appearance on social media. We bet Sarwat Gilani didn't just put on makeup to take a selfie to post on Instagram— she was probably dressed up anyway!
We need to do away with the idea that makeup is always used or done to hide. People use it to express themselves, feel happy and just have some fun.
Sarwat Gilani – Mostly Criticised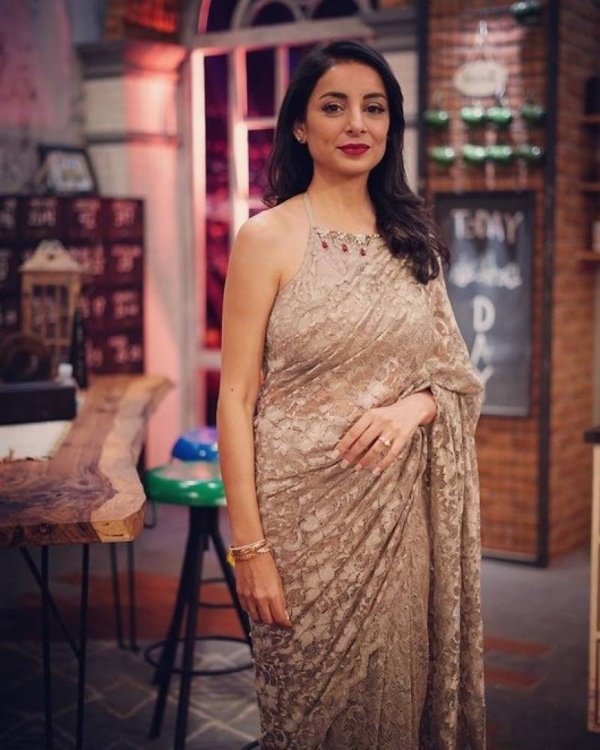 Recently, the actress and her husband were all set to appear on Ahsan Khan's show. For this public appearance, Gilani chose a beige saree with a revealing blouse which – obviously – was heavily criticised. It appears Sarwat Gilani is mostly subjected to criticism but knowing the star, we know she isn't bothered.
Read more: Sarwat Gilani Under Fire For Wearing A 'Revealing' Saree
Stay tuned to Brandsynario for the latest news and updates.