Fawad Khan's 40th birthday bash was a big roar with celebrities and friends on a private yacht. The actor definitely knows how to celebrate the start of a new decade with style. However, while everyone was obsessing over him and his birthday's luxury, people can't help but notice something about two particular guests. Find out what it is here!

Are They Dating?
Sanam Saeed and Mohib Mirza looked rather enchanted and showcased a chemistry with each other. The stars were invited to Khan's birthday in Dubai and they looked beyond ecstatic to be attending. Dressed to the nines in formal attire, Sanam Saeed and Mohib Mirza looked like a power couple. But here's the catch: are they a couple or is something beginning here?
This picture snapped of them looks like a hard pass when one tries to see it as two friends standing together so what's cooking? Have a look at the photo here:
View this post on Instagram
What Do Netizens Think?
Netizens did not spare any time in deciding that the two actors were dating. In fact, many chose to theorize that Sanam Saeed and Mohib Mirza's chemistry was the reason of divorce between Mirza and his ex-wife. While many were rebuking the two for being home-wreckers and in the wrong, others were huge fans. Many are in favour of this couple and has been since their drama together.
Read more: Are Sanam Saeed & Mohib Mirza Seeing Each Other?
Have a look at what all they have said: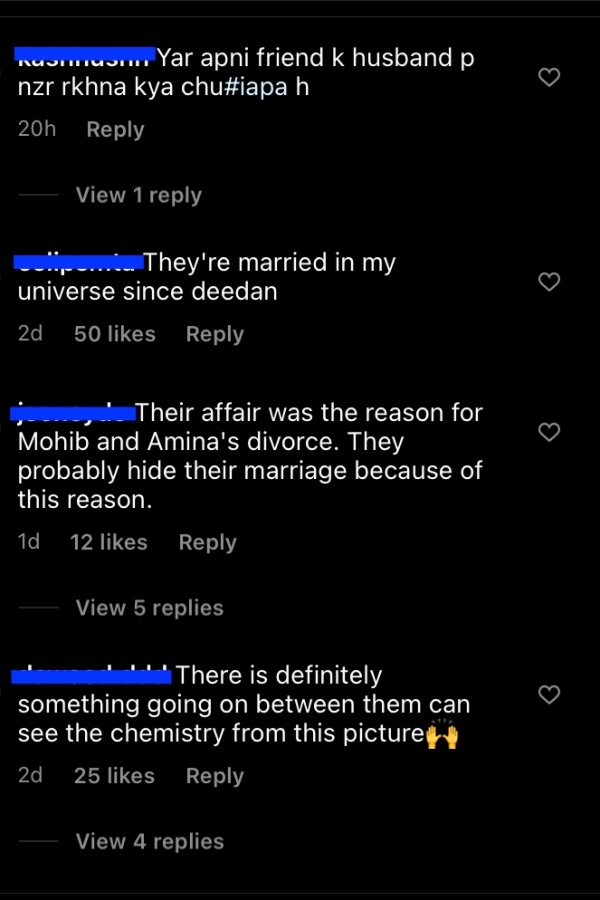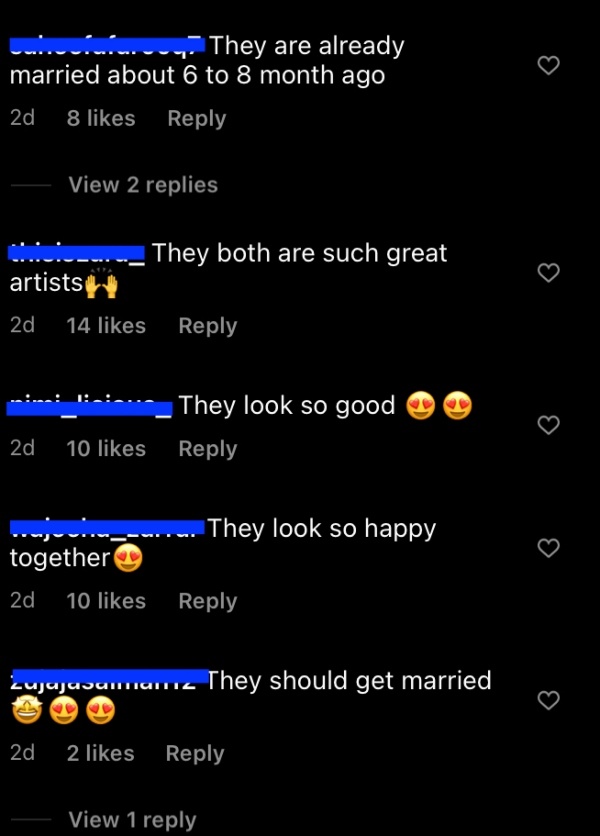 Read more: Sanam Saeed Calls Out Dubai For Promoting Tourism In Israel
Theorizing For What?
Sure, Mohib Mirza and Amna Sheikh were an endearing couple who remained together for a long time. However, can we use any reason that comes our way to explain the end of their marriage? It is also unfair to the two people who went through a divorce to see people on the internet – with no knowledge – theorize why they ended up going through that.
View this post on Instagram
It is also unfair to tarr the image of the supposed new couple, Sanam Saeed and Mohib Mirza, based on Mirza's old marriage. It may be that the two have been dating for some time now and now want to come clean with netizens. In either case, these wild theories will definitely make it difficult for them to be open and honest.
Stay tuned to Brandsynario for the latest news and updates.