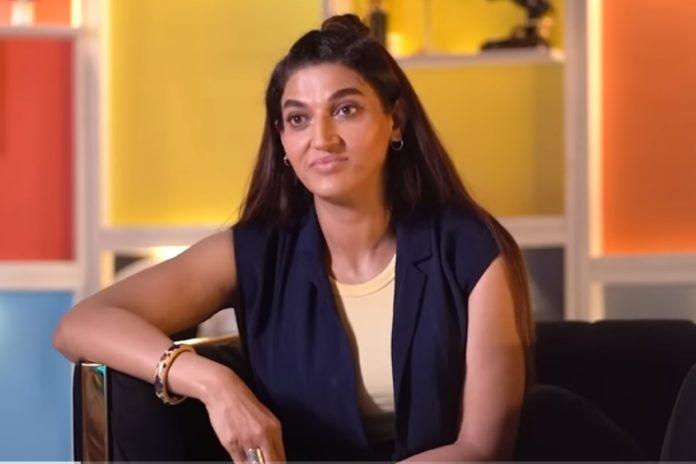 Nadir Ali invited Sana Fakhar to his podcast interview. Sana, who is known for her notable work in the Pakistani movie industry is one actress who is far from controversy and media scandals. Recently, the news about Sana's divorce caught fire on social media after she took to her Instagram to share the news about separating from her husband of 12 years.
As Nadir sat down with her for an interview he initiated the conversation regarding her separation from her husband. He then processed to ask the reason behind her divorce and what happened to her kids in the meantime.
In response to the question, Sana cleared the air regarding the status she posted on social media saying that it can give the audience more clarity. She added.
"Sometimes, a person has to break the relationship, otherwise a lot of things can break down in the process and then you have to live with the irreversible damage. Hence, it is very important to separate certain things." 
Take a detailed look at the actresses' interviews down below.
Read More: What's Love Got To Do With It: Indian Director Reveals Why He Chose Sajal Aly
"Everyone has a different destiny. We all belong to Allah and he never wants to separate two individuals who are good together. Separation isn't a matter of good or bad. It's just how a person tends to change over time." She added.
While talking about being in the public eye, Sana mentioned that people want to know about our lives sometimes because they are curious and other times they want entertainment content.
"My divorce isn't a part of entertainment hence, I can't share much about it. People know the relevant details and that is enough. I had to save certain things so I had to break something as well." She added.
Read More: Hazim Bangwar – Supermodel Influencer Or New Assistant Commissioner North Nazimabad?
Stay tuned to Brandsynario for the latest news and updates.