Humaima Malick has a special talent for enraging her audience each time she posts something. It is genuinely a talent because what she just posted could be a really endearing and inspiring video that could make people go to their mothers. However, she did it in such a way that people are, in fact, enraged. The video is about her kissing her mother's feet— how bad could it be, right?
Read more: Here's Why Saboor Aly's New Drama 'Nehar' Is Definitely Worth Watching
Humaima Malick's Video
The video shows the actress lying next to a foot which she suggests is her mother's. First, she kisses the foot and records a video of herself doing it. Then she records another video in which she says, "Jannat, Jannat, Jannat" to imply her kissing her mother's feet is taking her there. Lastly, there is another video of her simply posing with the foot and then just kissing the air. It sounds strange, we know.
Have a look at the video here:
View this post on Instagram
Why Is This Unintentionally Weird?
We bet Humaima Malick did not really want this to be such a strange video. She perhaps wanted to show some mother-daughter bonding or love time provided Mother's Day just went by. People have made and put up such videos before too where they're kissing their mother's feet. However, this one is plain strange with the sounds of the kisses, the faces she's making after, and the random saying of the word "Jannat."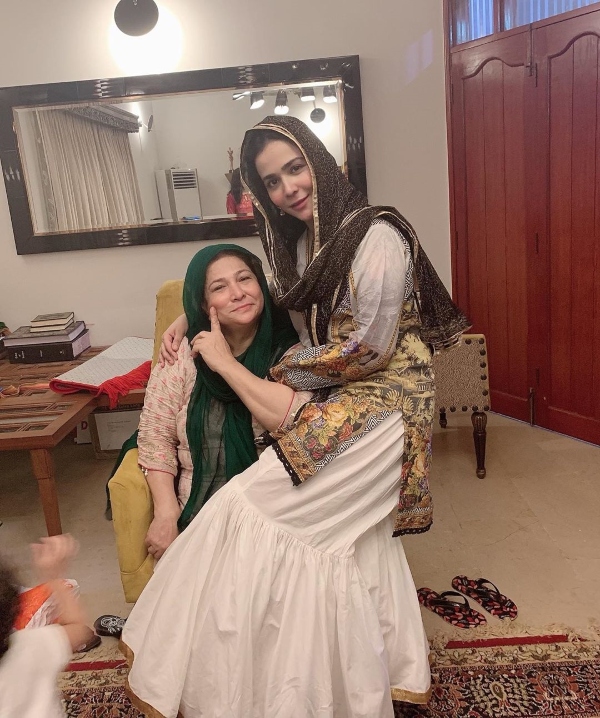 Has she simply not been acting for some time hence, this failed attempt at showing love to the world.
What Do People Think?
The netizen's rage and critique rained down hard on Humaima Malick. People somehow kept bringing up Imran Hashmi and her films together where they had gotten intimate. Even this is strange but we're past that point. Others made fun of her over-acting films which we can agree with. In addition to all those, people advised her to love her mother greatly and deeply but to do it in private. 
Why do people have to bring their displays of affection to any person in their life on social media? Social media or your fan following can not give validation for that. Read more of what they had to say: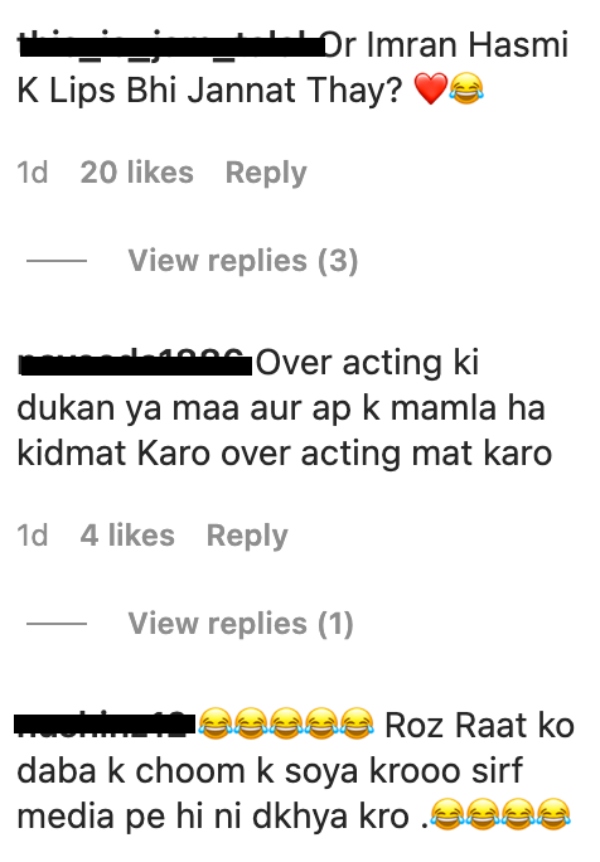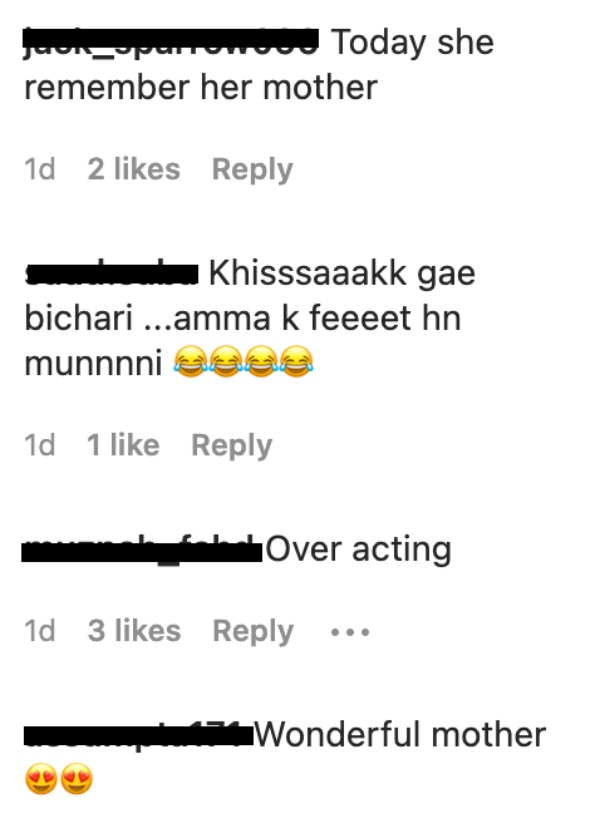 Read more: Here's How Pakistani Celebrities Celebrated Mother's Day
Stay tuned to Brandsynario for the latest news and updates.