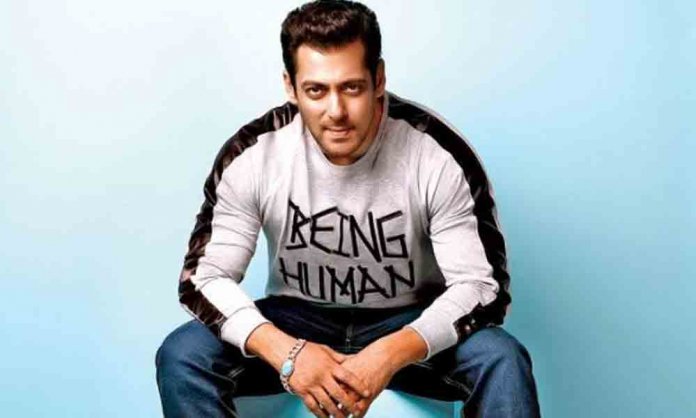 Bollywood superstar Salman Khan has yet again found himself at the receiving end, this time for hoisting the Pakistani flag in India. The actor was seen holding the flag during the shoot of his upcoming movie Bharat and it created an uproar on the other side of the country.
Aamir Liaquat Loses It on Twitter After Insulting Deepika Padukone
On Monday, it was reported by Indian police that a complaint has been filed against the Bollywood hunk.
While talking about the shoot, the filmmaker Ali Abbas said that the crew wanted to shoot a sequence at the Wagah border but couldn't film it because of some security reasons. Later, the set was recreated in a small village in India where the Pakistani flag was hoisted and the residents immediately got extremely upset.
An India media quoted a source and wrote:
A LOT OF LOCAL BODIES WERE UPSET ABOUT HOW SOMEONE COULD HOIST PAKISTAN'S FLAG ON INDIAN SOIL. WE HAVE HAD SUCH ISSUES EARLIER IN KASHMIR AND IN PLACES LIKE MUMBAI AS WELL, WHEN PAKISTAN FLAGS HAVE BEEN PUT UP DURING INDO-PAK CRICKET MATCHES.
It further added quotes that the villagers gathered around the set of Salman Khan's upcoming movie and his hotel as well.
EVEN THOUGH THIS IS FOR A FILM SHOOT, LOCAL ORGANIZATIONS ARE UPSET AND HAVE FILED A POLICE COMPLAINT AGAINST SALMAN. THEY ALSO SURROUNDED THE SETS OF BHARAT AND THE HOTEL THAT SALMAN WAS STAYING AT. AFTER ALL, IT IS A FILM SHOOT BUT THE LOCALS REFUSE TO UNDERSTAND.
What are your views about the story? Let us know in the comments section below.
Deepika Padukone & Ranveer Singh's Wedding: Pictures Are Finally Out!
For more updates and details, stay tuned to Brandsynario.
Originally published on Very Filmi.