Sajal Aly and Ahad Raza Mir have long since evaded the public's pressure to expose their personal life but now it seems they have confronted it. Sajal Aly started an "ask me a question" drive on her Instagram stories in which someone asked a typical Pakistani question concerned with a couple conceiving. Here's how she responded to it!
What Was She Asked? 
Sajal Aly was asked about her "khush khabri" status on her Instagram stories. It appears a random person had asked her that question as is always the case in Pakistan. Have you ever noticed how no one close to you asks? The khush khabri question is a must-ask by everyone random and irrelevant in your family to the newly wedded couple.
It's as if people believe that getting married is for the purpose of having children. Have a look at the question and answer by Sajal!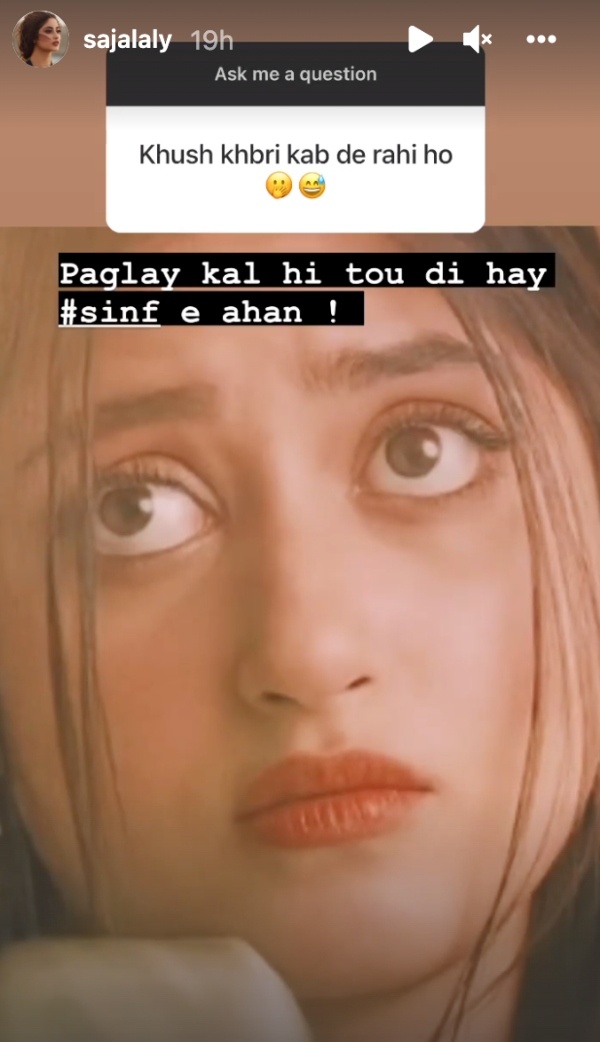 What Did Sajal Say?
Sajal Aly is very smart and definitely graceful when it comes to such instances. Many would either ignore this question completely and then rant about it or post the question and give a rude reply. Instead, Sajal Aly posted the question and then gave a witty and quirky reply!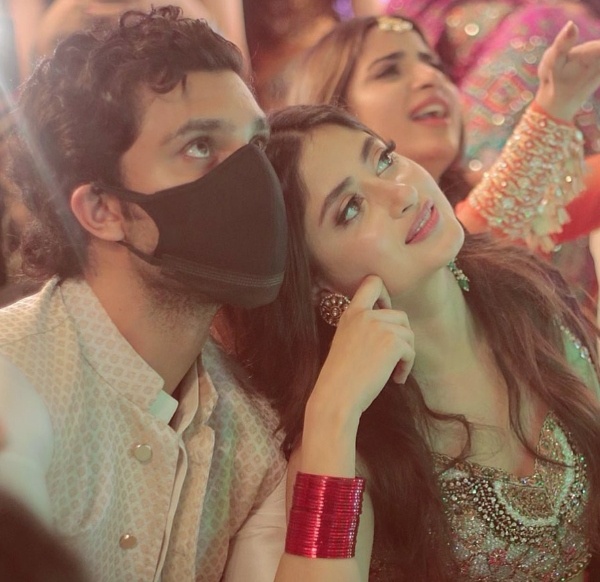 She promoted her new show SinfeAhan through it and we have to ask, did she have a marketing degree?
Read more: Sajal Aly Deletes Her Instagram Story After Social Media Uproar
Normalise Not Asking The Question
It is pertinent to normalise to not ask this question. It is important to normalise people not being concerned with when someone has a child and when someone doesn't. What is the obsession for? If people are so obsessed then why not be the ones to always be distributing the khush khabri for their own family!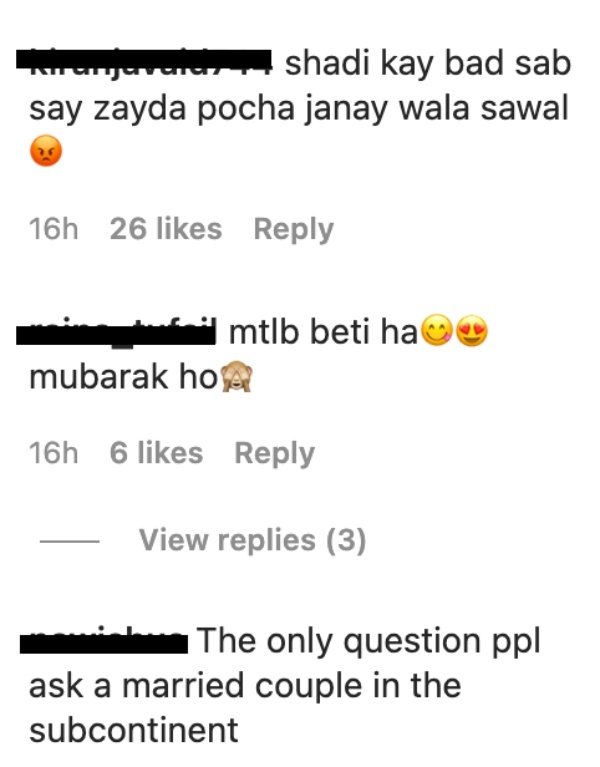 Not only is this embarrassing for the newly wedded couple but it also has other bad implications. Someone with fertility issues would start avoiding family gathering if they are constantly asked this. You never know what people are going through, these personal questions are not for entertainment.
More About SinfeAhan
View this post on Instagram
SinfeAhan is ISPR's latest collaboration with the entertainment industry after Ehd-e-Wafa. In the previous Ahad Raza Mir proved his talent and now it's Sajal Aly taking the stage. Only a couple of episodes have been released so far but Sajal seems to be making a fan out of everybody. Have you seen it yet?
Read more: Ishq e Laa: Sajal Aly & Yumna Zaidi Rule The Audience's Hearts
Stay tuned to Brandsynario for the latest news and updates.