Ishq e Laa starring Yumna Zaidi as Azka and Sajal Aly as Shanaya finally started yesterday with a boom. The most awaited drama of October which has the potential of crossing all the expected TRPs is already winning people's hearts ever since the first episode aired last night.
Read More: Ishq e Laa Doesn't Seem Like Your Run-Of-The-Mill Story
Ishq e Laa begins
The way it begins speaks volumes about the trajectory the drama is going to take. Starting with the word of God, the Quran, it also features glimpses of people performing Sema. A professor also comes on the screen talking about ishq, the superlative degree of love. Therefore, one can imagine Azlan (Azaan Sami) and his love for Shenaya and what extent he can go to if Shenaya is threatened (or, you know, killed). And the journey with God as an active participant as he learns to love again, with the help of Azka.
While the story may seem great, what we (and literally everyone on the internet) can not get over off is Sajal and Yuman's incredible aura they breathe into the characters.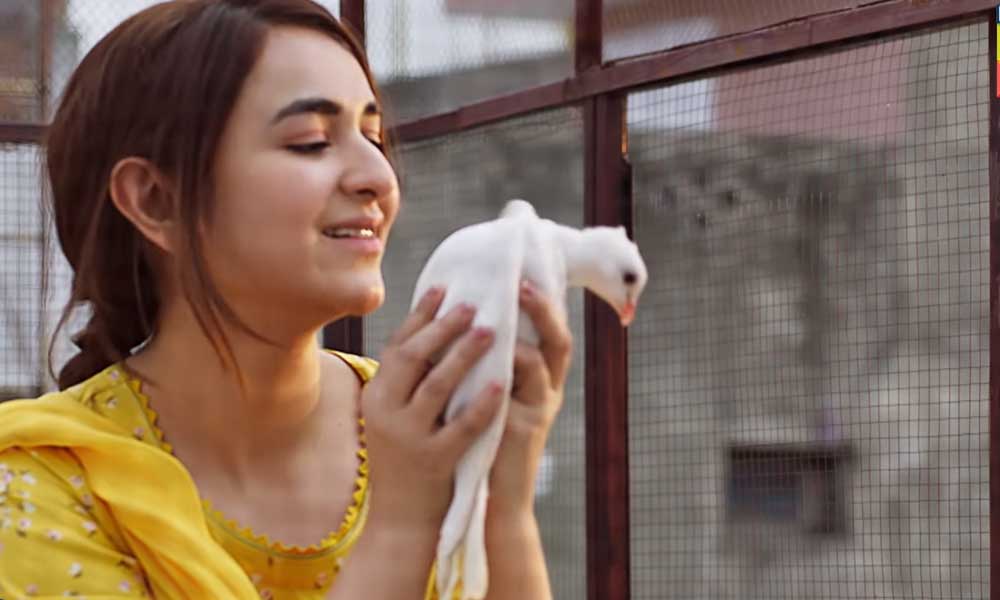 Twitter trends with Sajal and Yumna
Twitter is literally overflowing with people crushing over Sajal. She is living evidence of someone who can combine talent with beauty. Her role as a reporter giving voice to the underprivileged and victims of society adds even more weight to the love fans shower over her. While we expected this, Sajal has the ability to woo us every time.
i can never get over sajal's beauty, this woman is something else. #IshqELaa #SajalAly pic.twitter.com/QqYSdUF6Bq

— momina (@liesarebuIIet) October 21, 2021
Obsessed with Azka's stare 🔥#YumnaZaidi #Ishqelaa pic.twitter.com/GY29jxclKp

— Warda (@if_warda) October 20, 2021
She is looking so beautiful..❤️❤️🌸🌸#SajalAly #IshqELaa #IshqELaaEp1 pic.twitter.com/vLAu3xNngd

— 𝓡𝓮𝔂𝓪.. (@Flora_Mini) October 21, 2021
Yumna's fiery eyes were totally the highlight. You know how we defined Mehreen and Mashal as powerful characters who knew what they wanted? Azka and Shanaya do not even come close to that. Hum Kahan kay Sachay Thay is still your usual two girls drama with one as an antagonist. But Ishq e Laa is so much more.
This whole sequence was so beautiful & meaningful ✨❤#IshqELaa #SajalAly #IshqELaaEp1 pic.twitter.com/DHaOcJgsnf

— Samreen ama under exam pressure 😩 (@I_belongtostars) October 22, 2021
In Ishq e Laa, you have two girls who are positive people. Shanaya wants to fight for others. Azka is ready to fight for herself. The fire in both their eyes is something one cannot match. Of course, we suspect Shanaya to die but should the story be weaved in a way that they team up, it will be a force to be reckoned with.
Read More: 5 Pakistani Dramas To Watch In October That Have A Unique Concept
Waiting for the drama every Thursday will surely be hard but now that we know there is greatness to be expected, we will definitely stay glued to our seats.
Stay tuned to Brandsynario for the latest news and updates!