Sadaf Kanwal has become the target once again and this time, it's in conjunction with her mother-in-law, Safina Sabzwari. The saas-bahu rivalry is a classic trope of the subcontinent but the two challenged it in the video going viral as they jammed together. However, netizens aren't feeling as joyous as the two and decided to bring the guns out.
The Viral Video
The video going viral shows the daughter-in-law and mother-in-law dancing together in the best of moods. It appears they are at a wedding festivity together, with Imran Khan's balle balle blaring in the background— what a classic! We're in love with Safina Sabzwari's incredibly sophisticated and graceful outfit. She dons an electric blue matching separates set lined with a contrasting color inside! Sadaf Kanwal, on the other hand, is dressed in plain black. 
The two brought their A-game to the dance floor as they dance with each other to the upbeat song. It also seems that all the other guests cleared the way to let them enjoy this moment.
We have to admit, it's super cute.
Watch The Video Here:
What Do Netizens Think?
Read more: Shahroz Sabzwari Comes To Rescue Sadaf Kanwal In Recent Scandal
Netizens had a field day after seeing this video. It gave them the best content to trash Sadaf Kanwal yet again and make jokes by comparing her with Syra Yousuf. Many were surprised to see Shahroz Sabzwari's mother dancing like this because she's always appeared as a reserved personality. The netizens call this the 'Sadaf Kanwal' effect. Others took this as their cue to bring Syra Yousuf's grace to the forefront. Have a look at what all they had to say: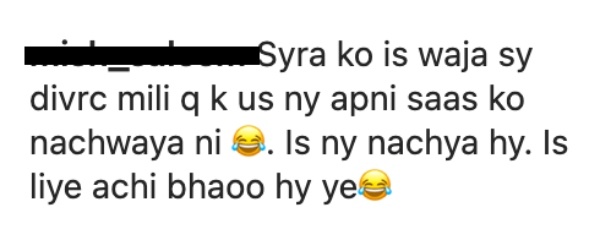 There's more!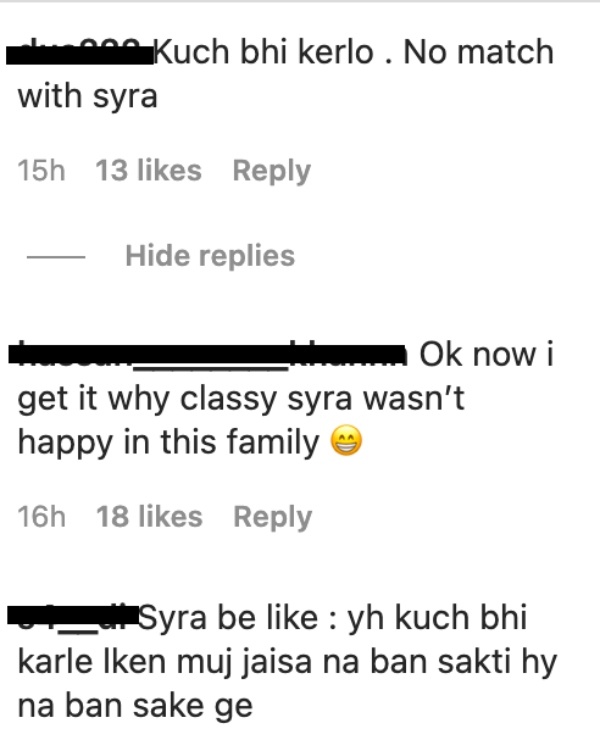 Something To Aspire To?
There are two sides to everything! On one side we can gush over how cute this video is and how it shows a great relationship between the saas and bahu. Something we could all use a little of! It also normalizes saas-bahu having an informal, fun, and joyful relationship which is seldom accepted in this society or encouraged.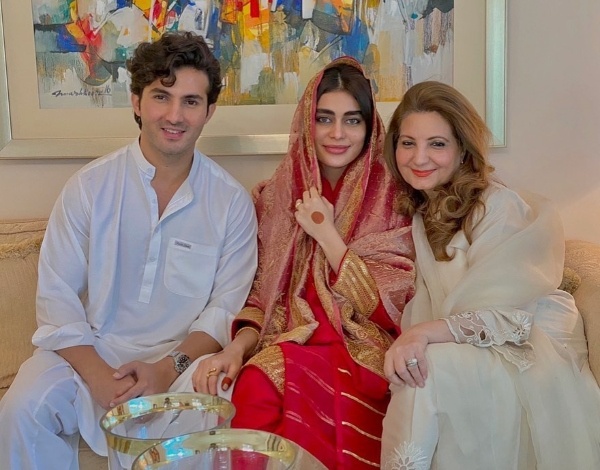 However, on the other end, we should also acknowledge that this only gives us a 30-second insight into the two's relationship. We can't judge what it's like from this video alone. But whatever their relationship maybe, we'd love to see more videos of saas and bahu jamming like this in the future.
Read more: Mohsin Naveed Ranjha Exposes Sadaf Kanwal's Unprofessional Attitude
Stay tuned to Brandsynario for the latest news and updates.