Professionalism is the basic skill set one must have in order to excel in a respective industry. An unprofessional attitude can lead to conflicts and problems. Moreover, it can destroy ideal relationships established by employers and employees. Pakistan's renowned designer Mohsin Naveed Ranjha, known for his lovely and complex conventional designs, addressed the attractive and gifted Sadaf Kanwal's unprofessional habits in his recent interview.
Sadaf Kanwal And Unprofessional Attitude 
In a recent interview, Mohsin Naveed Ranjha spilled the beans over Sadaf Kanwal's unprofessional attitude in a modeling campaign. While speaking to a source about the professionalism of local celebrities and models, the designer said that some local celebrities are very professional while others are on the high horse trying to prove that they are better than others.
Mohsin says, " I was once doing a shoot in Sri Lanka with two Indian fashions, Aimal Khan and Sadaf Kanwal from Pakistan. Sadaf took off my lehnga in the midst of the street and left it there. Then she strolled off as soon as her work was carried out. She was carrying leggings beneath, however, she didn't have to be so careless with my designs. I believe that she was simply making an attempt to show that she was higher than the others there. All the opposite fashions took off the garments after the shoot, hung them in zippered baggage and returned them to me."
Read More: Controversial Statements Of Sadaf Kanwal From The Past Go Viral
On the other hand, the designer previously sang praises on how Indian celebrities, including Ranveer Singh, were highly professional with being on time while working for him.
Read More: Sadaf Kanwal All Set To Launch Her Clothing Line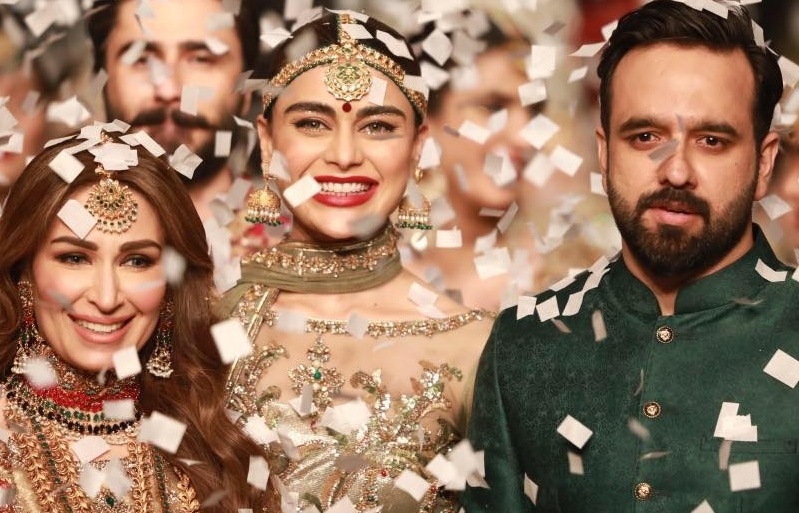 The Need Of Professionalism At Work 
The workplace is supposed to be an ideal environment maintained and molded by employee professionalism and company policies. Most individuals probably look forward to working in an environment that is composed of professional and competitive staff. A positive working environment promotes efficiency, productivity, performance, teamwork, and camaraderie. However, despite the effort to keep the working environment positive and conducive, employers are still insensitive to their conduct and behaviors.
Stay tuned to Brandsynario for the latest news and updates.