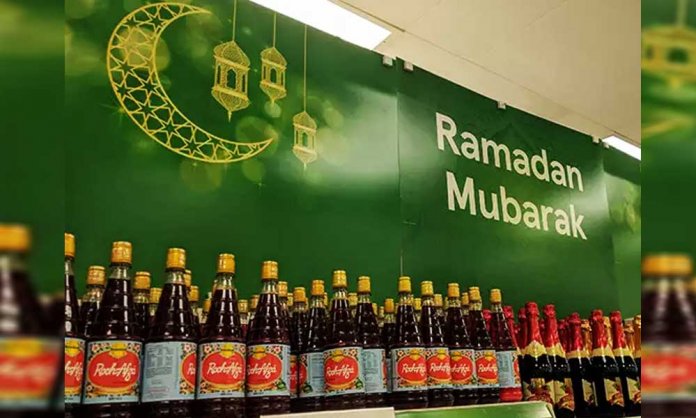 The shortage of Rooh Afza in India has taken both the Indian-Muslim community and Twitter by storm.
Rooh Afza is one of the first things that come to mind as Ramadan approaches. It is also one of the widely consumed beverages by Muslims around the world for Iftaar and Sehri.
A recent report stated that Rooh Afza constitutes 95 percent of Hamdard's exports overseas. According to Euromonitor stats from 2017, it holds a 60 percent share of concentrated beverage market domestically.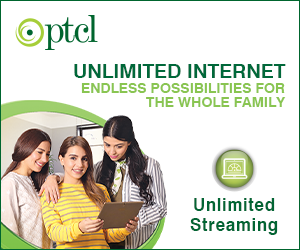 Twitteratis React to Shortage of Rooh Afza
The community has taken to Twitter to express distress owing to the absence of Roof Afza:
#RoohAfza He is afraid what he will drink after returning home from school in scorching heat. pic.twitter.com/FA1m59tCYp

— Jyoti Rampal (@JyotiRampal1) May 7, 2019
Missing…. #RoohAfza 💔 pic.twitter.com/UapajBe21I

— Ibn E Shafee ابنِ شفیع (@Ibne_Shafee) May 8, 2019
#Roohafza finally gifted from brother… In this crisis of Roohafza in market really markable.#Ramadan pic.twitter.com/xz6pRG7uWd

— Dr.Khushnuma Sheikh👩🏻‍⚕🇮🇳 (@Khushnumasheik) May 7, 2019
I've grown up breaking my fast with #RoohAfza and this news regarding it's unavailability is just upsetting.

— Asad Khan (@asad96khan) May 7, 2019
Pakistan Offers to Help India with the Crisis
A pleasant surprise was when Pakistan's foreign office's spokesperson offered to send over some Rooh Afza to India during his weekly briefing:
#Pakistan offers to send #RoohAfza to #India. @ForeignOfficePk's Spokesperson @DrMFaisal in his weekly briefing says, "Willing to send Pakistani Rooh Afza if it helps quench Thirst in India", in response to a question. cc @DilliDurAst @UsamaQureshy pic.twitter.com/lhZ85Y9Kuj

— Anas Mallick (@AnasMallick) May 9, 2019
Rooh Afza's Refreshing New Summer TVC Encourages Planting Trees
Reason Behind the Shortage of Rooh Afza
The reason behind the Original Red Drink, Rooh Afza's absence is said to be a lack of raw material in Hamdard's laboratories.
So much so that it is not even available on online stores.
Production has restarted only recently, RoohAfza will be back soon -Mufti Shaukat
A receptionist at the Hamdard office gave an estimate of 15-20 days before the sherbet is back on the shelves.
While most of the community seems upset amidst the frenzy, some people are also annoyed at the traction this news is getting.
News of no value : Police refusing FIR for a gangrape in Alwar for political reasons.

News of little value : Large scale poll vioIence in Bengal.

News of national value : Afridi said Gambhir has no personality.

News of I'ntl value : Roohafza crisis during Ramzan in India.

— Major Neel (@MajorNeel) May 8, 2019
Ex PM Manmohan had set target for India to reach 20 GW Solar Energy by 2022

Under PM Modi, India achieved 20 GW in 2018 & now produces 30 GW of Solar Energy in 2019

Diu is now 1st Union Territory to run 100% on Solar Power

Media: But what about shortage of Rooh Afza in market?

— Anshul Saxena (@AskAnshul) May 9, 2019
Hamdard's History in India
During the chaos, a very informative thread also emerged on Twitter.
It explained how Hamdard was actually founded in India, and that explains India's attachment with the drink:
The partition of India was the turning point, which went on to divide not just the family but Rooh Afza as well. Hkm Said, went to Pakistan.

— Muslim Voices India (@MuslimVoicesIN) August 13, 2016
In 1906, Hakeem Hafiz Abdul Majeed had laid the foundation of Hamdard Dawakhana in one of the bylanes of Old Delhi and in 1907 launched Rooh Afza.
Following the partition, his elder son stayed in India, while the younger son migrated to Pakistan, started Hamdard in Karachi and had launched Rooh Afza there.
Well, to tell you the truth, summer and Ramadan really are unthinkable without the classic beverage!
Rooh Afza Returns to the Markets!
Reportedly, Hamdard Laboratories has shared the news of Rooh Afza's supply being restored in all major retail stores and grocery outlets.
Rooh Afza is now available in the market and can be bought from major retail stores and grocery outlets across the country
Actual Shortage Because of Rift and Not Supplies?
While Hamdard Laboratories had shared that the shortage was due to a lack of ingredients in the market, there are a few speculations and rumors hinting it was actually a rift that might have caused the shortage.
However, the brand rubbed the theory off in an official statement saying:
The organization urges discerning consumers and the trade not to be misled by incorrect information being circulated online and in print about non-availability of Rooh Afza.
Is Rooh Afza just as important to you, too? Let us know in the comments below!
Stay tuned to Brandsynario for more news and updates.
Game of Thrones Final Season: Brands Get Creative With Out-of-the-Box Campaigns!