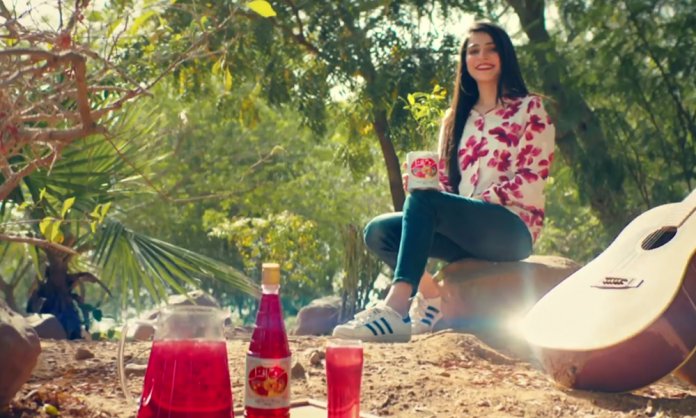 Whilst summer in Pakistan brings a great deal of heat and sweat, there are a number of refreshing things like fresh juices, seasonal fruits, cold drinks and beach trips that we look forward to enjoying.
Rooh Afza's latest Summer TVC 2019 highlights all the goodness of summer whilst encouraging the audience to recycle their bottles to plant trees.
Save the Environment and Have Fun While You're At It!
Climate change is happening and we all need to view the effects of global warming seriously.
According to a report by the World Economic Forum, Pakistan has one of the lowest levels of forest cover in the region which is well below the 12% recommended by the UN.
This is constantly affecting us and our environment alike, and we need as many trees as possible to counter forest depletion. Not many of us do much about it on an individual level, but Rooh Afza's latest TVC looks refreshing and fun, whilst raising awareness.
It also instills motivation to take action and plant some trees.
In the TVC we hear Zeb Bangash sing profound words in her honey-like voice "Jaibon mein bhar ker kirnein dhoop ki,Mil ker sajaaein chhaaon ghani" whilst an adorable little boy surprises a girl with a seedling planted in the bottom half of Rooh Afza's used plastic bottle.
Together the children carry it to the garden to plant it making it a great, productive summer activity for children.
The mother takes pride in this activity. She stirs up a cold, refreshing jug of Rooh Afza and serves it to the kids with lemon and ice. They, in turn, take a selfie and post it on social media, inspiring thousands of youngsters and adults alike to partake in the same.
Summer and Rooh Afza – A Classic Combination
Needless to say, the ad resonates well with us, as the popular combination of summer and Rooh Afza continues to remain the favorite of many Pakistanis to date. This light, rose-colored refreshment has ingredients that are rejuvenating and has become associated as a national drink.
An Ad as Refreshing as the Drink Itself
Commonly known as "The Original Red Drink", Rooh Afza by Hamdard is sure to leave a positive impact on the audience. The powerhouse has always believed in giving back to society and has made constant efforts in this regards with its CSR activities.
The ad addresses critical environmental and climatic factors, encouraging its audience to plant trees in used Rooh Afza bottles, thereby encouraging recycling.
Contributed by: Hera Manaan