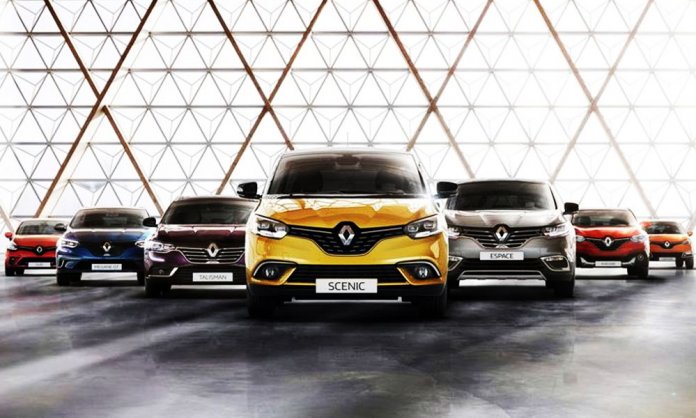 Update: Renault is not breaking hearts after all! The international automotive brand formally announced its launch in Pakistan with its new alliance with Al-Futtaim.
Previously, Renault was in talks with Ghandhara Nissan, will now be in partnership with the UAE-based conglomerate, stated a press release issued on Monday.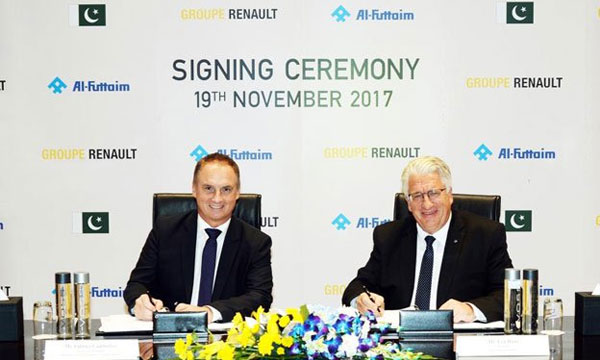 "Groupe Renault is delighted to extend its international footprint by entering Pakistan, a fast-growing market with a 10% annual growth rate," – Fabrice Cambolive, senior vice president, chairman of the Africa Middle-East India Region of the Groupe Renault
"By partnering with Al-Futtaim, Groupe Renault aims to become a major player in Pakistan. We aim to bring our latest products and cutting-edge technology and set new benchmarks of safety and quality in the market."
We congratulate #Renault and Al-Futtaim for signing an agreement to assemble and distribute Renault vehicles in #Pakistan pic.twitter.com/1MVaXUxZ8B

— France in Pakistan (@pressepakistan) November 21, 2017
Both parties are expecting the plant to be started in the first quarter of 2018, further on, car production is expected to be carried throughout in 2019 leading to major sales in 2020.
President of Al-Futtaim Automotive, Len Hunt, has expressed that said that Pakistan's 200mn population, growing the economy and "vibrant" middle class will make it an important strategic growth market.
The agreement between the two has been signed and sent ahead, for the approval of the Pakistani authorities.
---
Sorry folks, unfortunately for all those eagerly awaiting Renault's entry into the automotive sector, is a dream which has been crushed, for now, that is. The French automotive manufacturer has suspended its talks with Ghandhara Nissan Ltd (GHNL).
The brand was in plans to make an investment of around $100 million in a joint car manufacturing venture, however, due to commercial reasons, the talks have been suspended.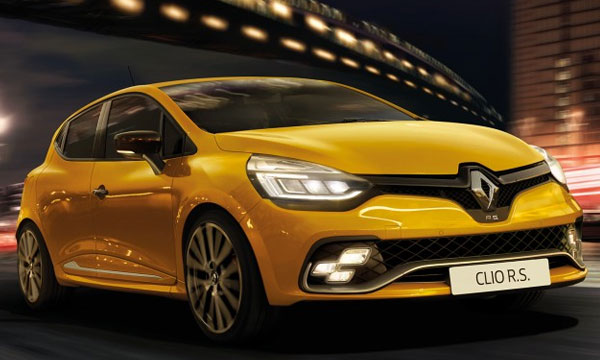 On the other hand, Nissan has been in talks with Ghandhara Nissan, GHNL added "They, however, shared their view that Pakistan is an alliance project and they aim to select only one partner for Renault and Nissan models in Pakistan,"
Renault had plans to set up a  plant in Karachi for the launch of fuel-efficient and roomy sedan cars. The investment would have also created job opportunities for the youth.
The GHNL on Friday confirmed that proposed joint venture with Renault was called off. "As far as talks with Renault are concerned, please be informed that GHNL, in collaboration with a potential partner, was in talks with the alliance (Renault plus Nissan). However, owing to commercial reasons, GHNL's arrangements with the potential partner could not materialize," said GHNL Company Secretary Sheharyar Aslam.
We hope they sort out the differences and find a way to launch the foreign within the country in the upcoming months.