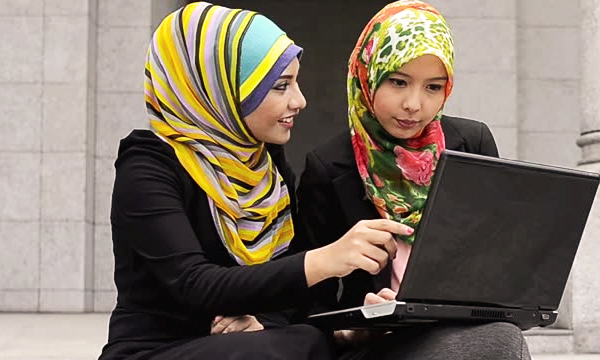 Ramadan is just around the corner and fasting makes people rethink their routine and daily schedules. A recent research study declared that the online activity and time spent on the internet is majorly affected during the month of Ramadan. Ramadan is scheduled to begin on 7th or 8th June this year.
Fasting has its own rules, which means that one has to stay without food and water from sunrise to sunset.  This does not go without saying that the scorching sun and unbearable heat will demand extra patience from Pakistanis.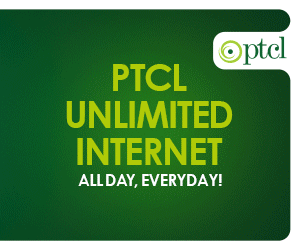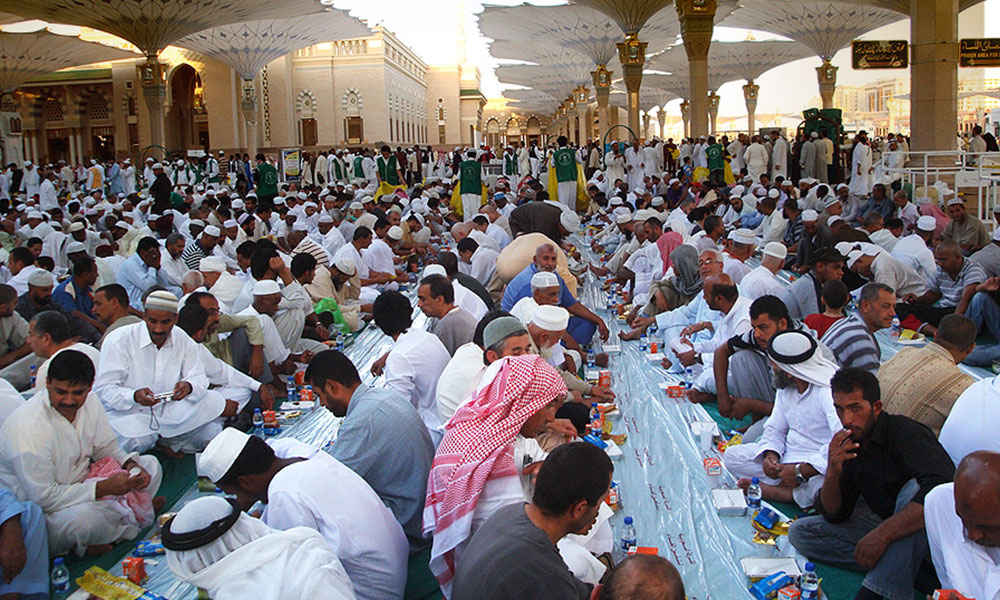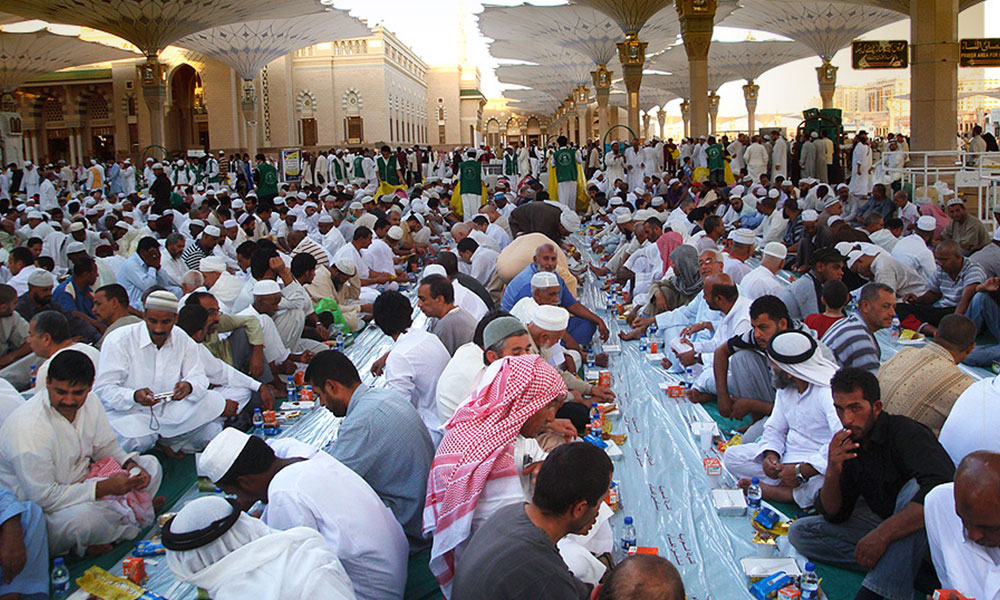 This may also mean that during the peak sunrise hour people would be spending most of their time at homes and offices, mostly staying online on PCs, tablets, laptops and smartphones.
The online activity and behavior significantly changes during Ramadan, following a different pattern than usual. Google has recently released information on how the online activity surges during the month of Ramadan.
1. Online Shopping Surges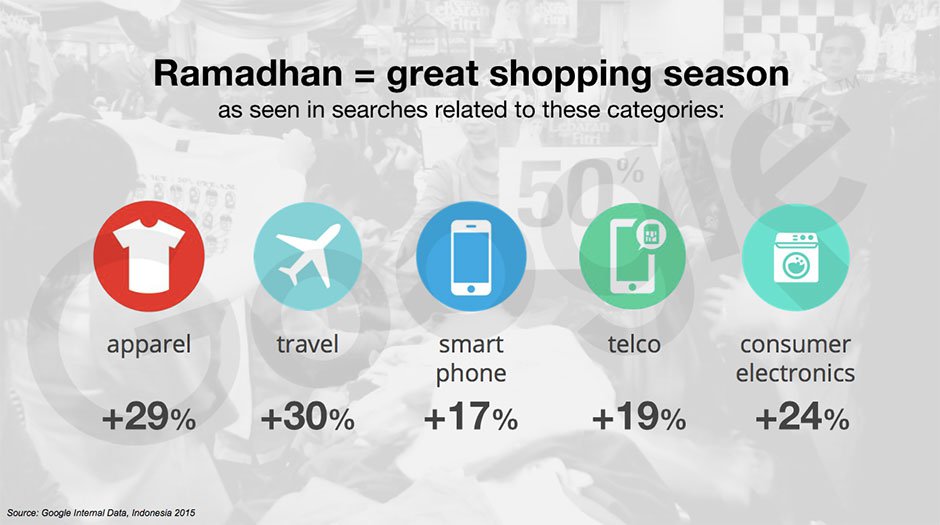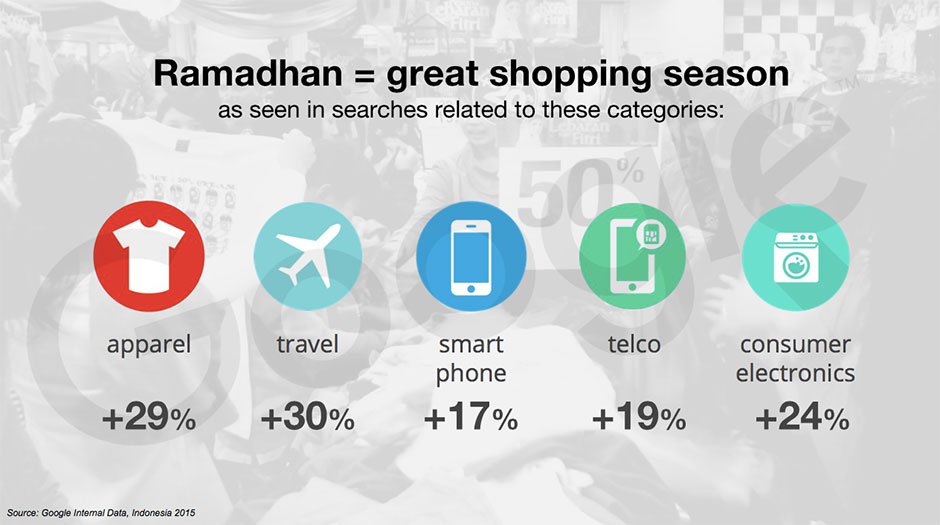 Since people stay indoors most of the time during Ramadan, it is the ideal time to order online. People spend considerable money on gifts, travelling tickets and clothing. Google has mentioned that all shopping areas see a growth during Ramadan but clothing (up by 29 per cent) and travel (up by 30 per cent) see highest growth.
2. Entertainment Need Spikes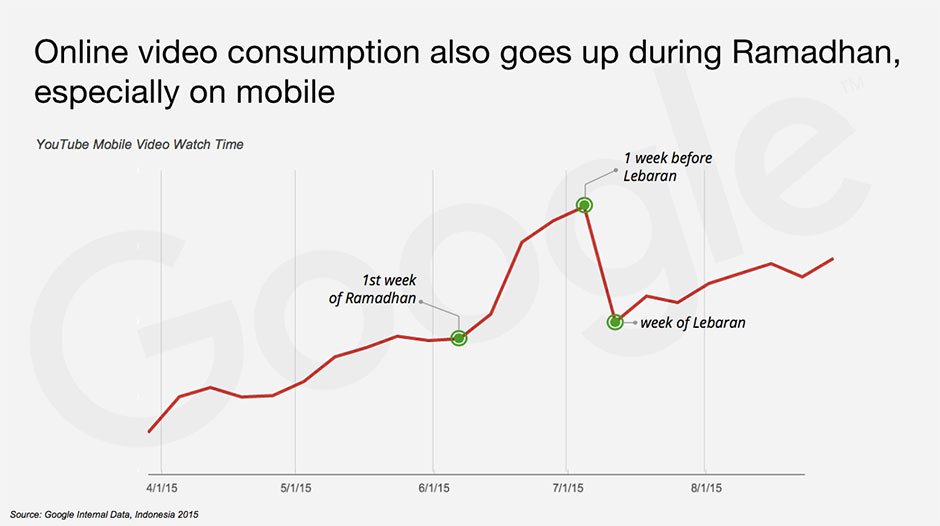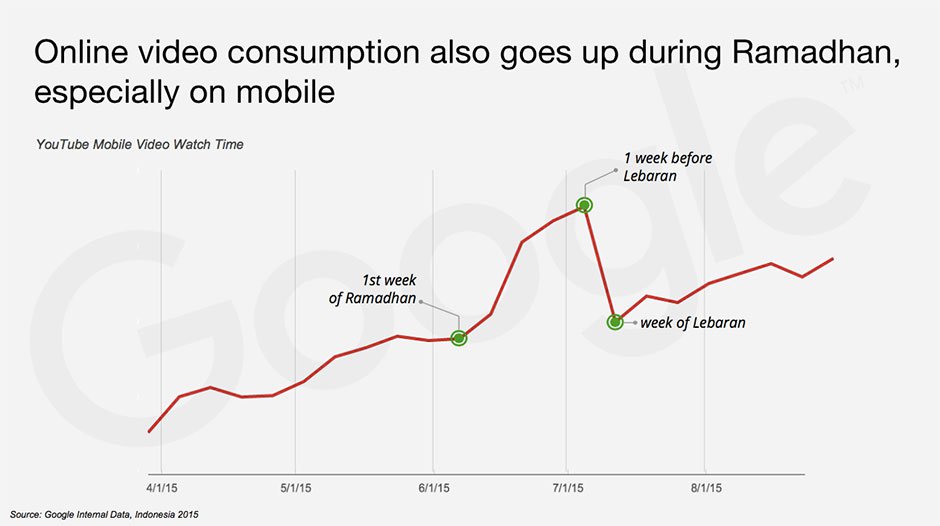 Many people eat when they are bored! Since people cannot eat during Ramadan, they are more inclined towards entertainment. Streaming of funny and entertaining videos is at peak during the last week of the month of Ramadan and Eid ul fitr.
3. Food Is On Everyone's Mind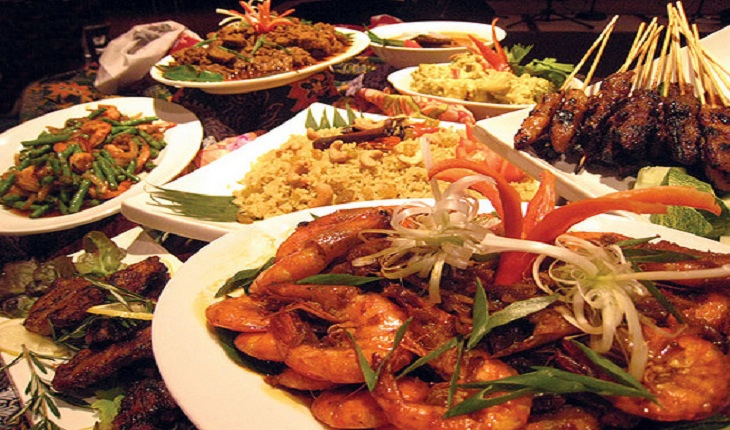 People are bound to stay hungry during Ramazan and food is something they keep thinking about! People start searching for new recipes, cooking shows and online deals for sahoor and iftar online, hiking the online internet consumption.
Most Internet users surf the web between 2 and 4 p.m. and 9 and 11 p.m. Number of weekend Internet users also rises during Ramadan.
Stay tuned to Brandsynario for more updates.