Pakistan Telecommunication Authority (PTA) has released its Mobile Networks Benchmark Report for 2021 and the detailed statistics are quite insightful. The report analyzes all Pakistani mobile services on different spectrums. Hence, you will find the stats for the fastest browsing or which mobile network has the lowest call drop ratio.
We have extracted the best and the most useful stats from the report. Have a look:
Browsing Success Ratio
The report does not just provide insight on web browsing but also on social media browsing as well.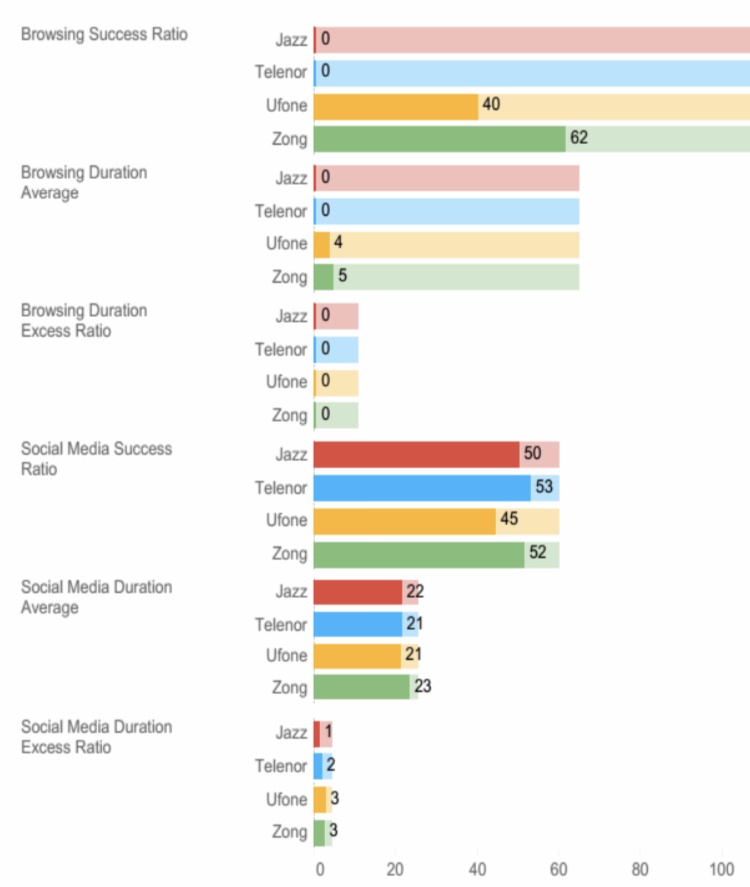 Read More: Pakistan Soon To Get The Most Advanced 5G Network
Video Streaming
If you are a regular video streamer through cellular internet then you must have observed your browsing does not always reflect your video streaming. Even if the browsing is a bit slow, YouTube or your Facebook videos could stream without any hindrance. When looking at the data, you can see Zong in the lead and it is followed by either Ufone or Jazz. Telenor is at the end in almost all the graphs.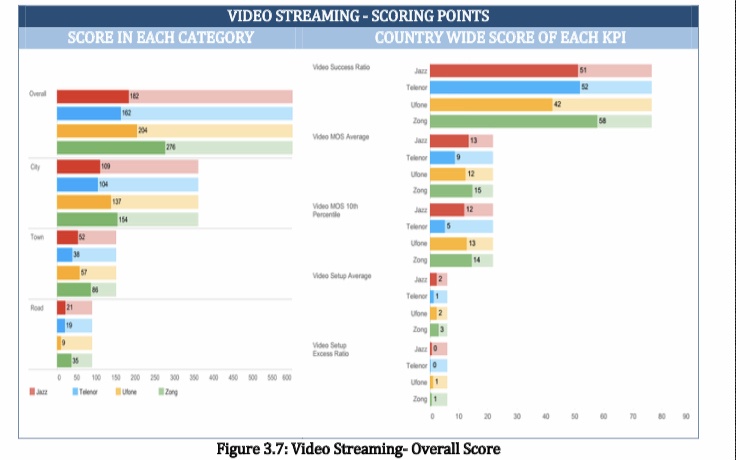 Call Setup Success 
According to the report, Zong has the best call setup success rate for cities (98.5%), towns (98.3), and on the road (95.6). The stats for Telenor are cities (98.3%), towns (98.3%), and on the road (93.7%). Ufone has great numbers as well; city (97.3%), town (98.5%), and road (93.5%). Jazz is the last in line with cities at 96.9%, towns at 95.7%, and roads at 92.2%.
Read More: iPhone Can Now Send Emergency Message Without Network
Call drop ratio
The lowest the call drop ratio is, the better it reflects on the mobile network's performance. Zong, yet again, emerges at the top. For the city, Zong's drop ratio is at 0.1%, Ufone is at 0.5%, Jazz is at 0.7%, and the highest is Telenor with 1.7%. As for the drop ratio in towns, the numbers are Zong (0.0%), Jazz (0.0%), Telenor (0.3%), and Ufone (0.4%).
The stats on the roads are highest; Zong (1.9%), Jazz (2.0%), Ufone (2.3%), Telenor (2.7%).
Speech Quality Breakdown
While talking, if the call keeps interrupting, it certainly gets irritating. Let's see which mobile networks have the best countermeasures to ensure good speech quality. Looking at numbers, there is not much difference but if we are specific about the data then it seems Zong is yet again taking the lead.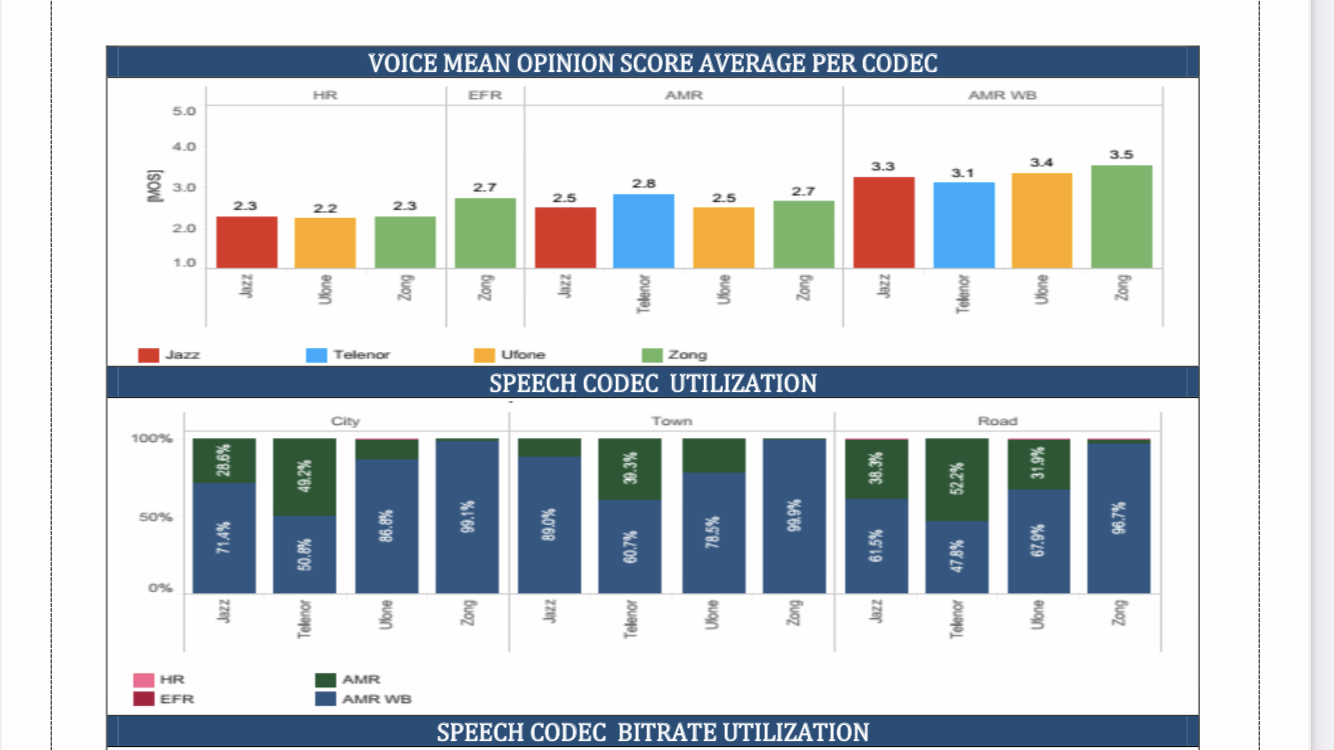 If you want to take a look at the full report, you can access it here.
Stay tuned to Brandsynario for the latest news and updates!