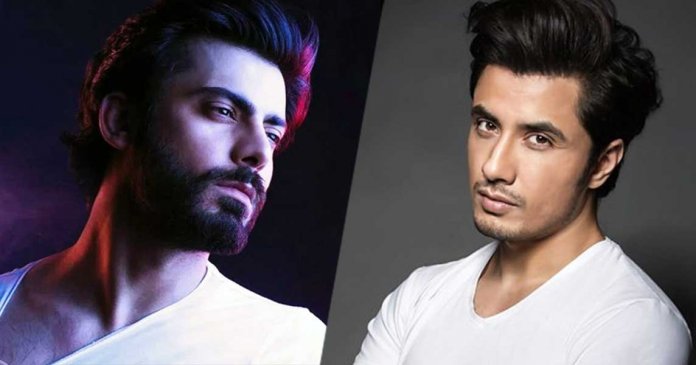 Ali Zafar made an entrance to remember at Pakistan Super League's (PSL) 3rd Edition opening ceremony with the PSL Anthem.
Zafar is also the talent and voice behind the soulful PSL anthems, his 'Ab Khel Kay Dikha' followed by 'Ab Khel Jamay Ga' and 'Dil se Jaan Laga De' became immediate favorites.
He has won millions of hearts across all social media platforms, however, the crooner is reportedly not a part of PSL 4.
Word on the street is that Zafar has been replaced by the 'King of Hearts' Fawad Khan and the powerhouse Shuja Haider as well as the hip and happening Young Desi.
The three are expected to unite to give us a PSL Anthem cricket fanatics will remember!
We have yet to see whether the trio can beat the Ali Zafar craze or take it to new heights-time will tell!
PSL 4 will be starting from February 2019. Matches will be played in 5 venues including Dubai, Sharjah, Abu Dhabi in UAE and Karachi as well as Lahore will yet again be a part of the celebrations in Pakistan.
Are you excited for the PSL Anthem? We are!
Stay tuned to Brandsynario or for news and updates.