Eid-ul-Adha may be called the 'bakra' eid but this year, for many of us, there won't be any bakra. Last year alone, the prices had massively shot up for sacrificial animals and this year, with the current inflation rate, many have given up the hopes of sacrificing their own animals. The prices are raising concern: read about it here.
Read more: 5 Things To Be Mindful Of During Eid-ul-Adha 2022
What's Going On?
Did you know that there is a price for mandi entry also? People are claiming that even the mandi's entry fee is so much that it affects their budgets for the sacrificial animals they come to buy.
Sir kya gareeb pr action len gy aap !! Mandi ki entry ki fees Mashallah itni rakhi hai har bnda ni afford kr skta wahan gareeb bnda jo gareeb udhr se kamaye ga per bail or Bakra fees chali jaye gi !! Meharbani kren gareebo pr is door me in ky sath zyadti na kren

— Taha Gujjar (@tahaa_gujjar) July 5, 2022
Besides that, the price for goats this time around has jumped to the bracket of Rs.50,000 to Rs.60,000. This massively affects not only the number of people who can buy a bakra but also the number of people who will continue to sacrifice animals. If a bakra is this much, the cow's figure has gone up to Rs. 600,000. Let's not even get to the camel.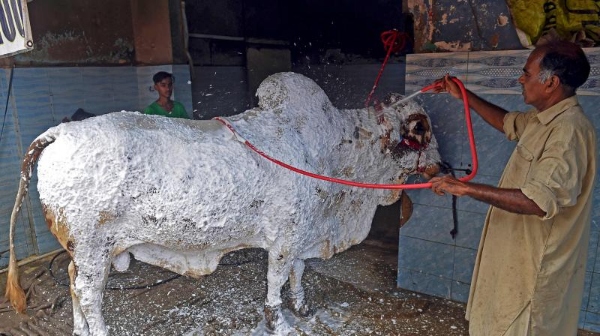 What Are People Saying?
People are as concerned as can be about the prices. The prices have increased because the prices of commodities have increased. Where does the middle-class man go whose monthly salary is Rs.70,000-100,000? These sacrificial animals are not affordable for them. We're just in our twenties but we remember the time when a bakra was bought for Rs.10,000.
Have a look at what people have to say:
You are economist too ..and Bakra minimum price will be approximately 40000 .

— Zeeshan Malik (@mh_zeemalik) May 27, 2022
Price of this cooler its 85000 pkr atm 😭
Or bakra
35-40000 ka hai phr kia karna hai @HNadim87

— Ademé  (@Bend_the_kneee) June 18, 2022
Aj neighbors 25k wala bakra 55k ka lai hain

— Arslan Khan 🇵🇰 (@Arslanlohani) June 23, 2022
Who Are We Concerned For?
People are also concerned about the people selling sacrificial animals. They buy them as babies and nurture them to become healthy to the age where they are perfect for selling. If they require this price and some profit to compensate for that, can we altogether leave them high and dry? It's imperative to keep in mind here that they are also from the lower class and this is their means of sustenance.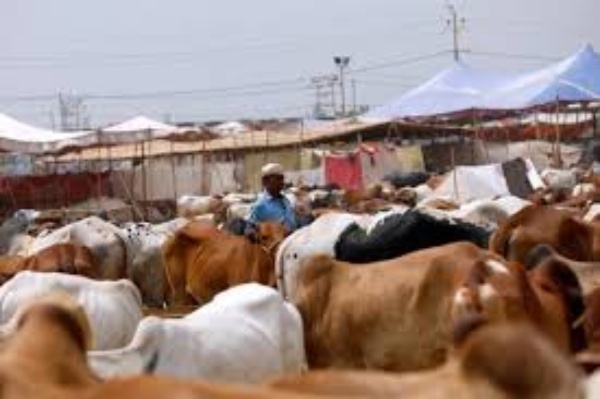 However, this doesn't negate the fact that the middle class can no longer afford sacrificial animals also. It means there's a growing distance between the buyer and seller that will be mutually harmful.
Read more: Eid-ul-Adha 2022: 8 Places That Are Offering Online Qurbani Services
Stay tuned to Brandsynario for the latest news and updates.