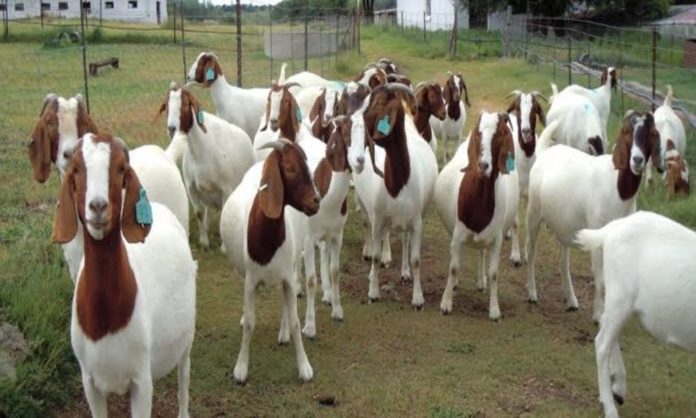 Eid-ul-Adha is upon us and so is the religious obligation of Qurbani. Every year Muslims all over the world observe the holy month with great spirits and blessings. While some have the capacity to select the sacrificial animal of their choice, others – not so much. A very good opportunity for those, are the online shops that cater to such individuals. Their services can help you;
Buy sacrificial animals online and avoid the hassle of going to the mandi.
Buy animals online and get the meat delivery at home post-Qurbani on Eid day.
Provide services to overseas Pakistanis to perform Qurbani on their behalf.
So, if you are planning to follow with the obligation take a look online for these places to fulfill the duty.
1. Meat One
Meat One Qurbani Service is an exclusive qurbani solution that takes care of this Islamic obligation in a complete Shariah Compliant way on your behalf and lets you enjoy your Eid to the fullest.
From healthy animal selection to a prompt meat delivery at your doorstep, Meat One Qurbani Service has it all! Not only this, the service also ensures that you get expert meat cuts in a fully hygienic environment after Qurbani.
2. Metro Online
Metro executes the sacrifice keeping in mind the highest hygiene and food safety standards. Their state-of-the-art facility, temperature-controlled environment, and tested processes provide you 100% safe and hygienic meat without you having to worry a bit.
Metro ensures that the end-to-end qurbani process is shariah compliant. The selection of animals and sacrifice is done under proper Shariah Compliant practices.
3. Al Khidmat Foundation
Al Khidmat Foundation also offers Qurbani services for Eid-ul-Azha each year. People not only from Pakistan but also from abroad can avail of their Qurbani services. They can be booked online too. Local and overseas Pakistanis both can use the account details they mention on their website and Facebook page to get their Qurbani services booked online.
Read More: These Pakistani Brands Are Cashing In On The Viral 'Fruit Platter' Drama
4. Qurbani Online
Qurbani Online is among the first in the world to offer a sacrificial animal for sale online. They were also the first company to set a weight scale standard for selling live animals in Pakistan.
They offer online Qurbani services in Islamabad and Karachi. Qurbani online also provide the facility of sending your sacrificial meat to welfare organizations like Edhi, Saylani, Chippa, Alamgir, etc.
5. Imtiaz Easy Qurbani 
Imtiaz Supermarket is now a household name. Apart from providing groceries, household items, clothing, jewelry, etc. Imtiaz has now also offered a Qurbani Service by the name of Easy Qurbani in Karachi. The service is available at the Gulshan and DHA branches of Imtiaz.
6. Carrefour 
Carrefour is an established chain of markets in Pakistan. They are now also offering Qurbani services for goats in Karachi, Lahore, Islamabad, and Faislabad. In order to book, the payment has to be made in full at the time of booking. The animal skins are donated for Charity.
7. Edhi Foundation
Edhi foundation is also offering Qurbani services for its customers in Pakistan and overseas (Gulf, USA, UK). The booking can be made from the comfort of your home and the foundation then donates your share.
8. Ary Qurbani 
ARY has ventured into the field of Online Qurbani and is providing the facility through the ARY Sahulat Wallet. The animals are from the ARY Cattle Farm. They do not offer the choice of animal to the customer. They can deliver the animal before Eid or meat on Eid day.
Read More: 5 Carpooling Apps & Groups That Will Help You Cut Commuting Cost
Stay tuned to Brandsynario for the latest news and updates.