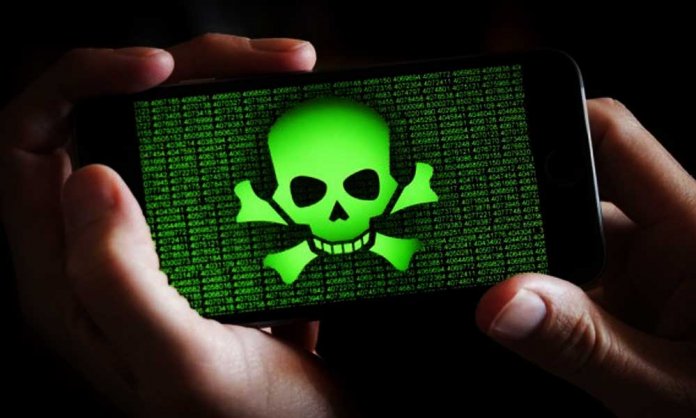 According to security researchers at We Live Security, popular Android applications are infected with malware. The virus harms a user's device while stealing their personal information including bank details and personal data.
The researchers came across 29 Android applications with sophisticated malware. Google has been notified of the discovery. The researchers believe that 30,000 users have been exposed to the data breach.
When one of the applications is downloaded, it asks the user for a certain number of permissions, including access to personal information. Most of the time, users tap on 'Allow' without knowing or reading the written information, unwillingly giving access to hackers.
StressPaint Malware Compromises Over 2000 Facebook Accounts in Pakistan!
Some of the applications detected with the Trojan virus include 'Power Manager' and 'Free Daily Horoscope'.
Unlike the increasingly prevalent malicious apps relying purely on impersonating legitimate financial institutions and displaying bogus login screens, these apps belong to the category of sophisticated mobile banking malware with complex functionality and a heavy focus on stealth -We Live Security 
It is believed the applications belong to the same hacker or group of hackers. According to the report by the researchers, the compromised apps are able to intercept call logs, download apps and bypass two-factor authentication to redirect text messages.
They're also able to do this by obtaining the HTML code of apps on your device and then inserting fake phishing forms in the apps. As a result, it gives 'the victim very little chance to notice something is amiss,' ESET explained.
List of Popular Android Applications with Malware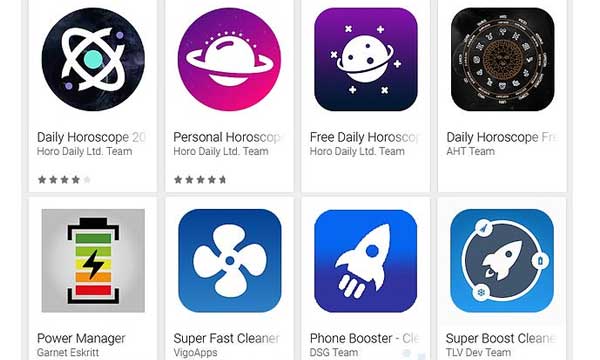 The following applications were found to be infected with Malware:
1. Power Manager
2. Astro Plus
3. Master Cleaner – CPU Booster
4. Master Clean – Power Booster
5. Super Boost Cleaner
6. Super Fast Cleaner
7. Daily Horoscope For All Zodiac Signs
8. Daily Horoscope Free – Horoscope Compatibility
9. Phone Booster – Clean Master
10. Speed Cleaner – CPU Cooler
11. Ultra Phone Booster
12. Free Daily Horoscope 2019
13. Free Daily Horoscope Plus – Astrology Online
14. Phone Power Booster
15. Ultra Cleaner – Power Boost
16. Master Cleaner – CPU Booster
17. Daily Horoscope – Astrological Forecast
18. Speed Cleaner – CPU Cooler
19. Horoscope 2018
20. Meu Horóscopo
21. Master Clean – Power Booster
22. Boost Your Phone
23. Phone Cleaner – Booster, Optimizer
24. Clean Master Pro Booster 2018
25. Clean Master – Booster Pro
26. BoostFX. Android cleaner
27. Daily Horoscope
28. Daily Horoscope
29. Personal Horoscope
We also advise you to check your bank account for suspicious transactions and consider changing your internet banking password/PIN code -researchers added
How to Avoid Malware Infected Applications
To avoid falling victim to banking malware, We Live Security recommends the following:
Only download apps from Google Play; this does not ensure the app is not malicious, but apps like these are much more common on third-party app stores, where they are rarely removed once uncovered, unlike on Google Play
Make sure to check the number of downloads, app ratings and the content of reviews before downloading apps from Google Play
Pay attention to what permissions you grant to the apps you install
Keep your Android device updated and use a reliable mobile security solution; ESET products detect and block this threat as Android/TrojanDropper.Agent.CIQ.
Android users should make sure to only download apps from Google Play, making sure to check how many times they've been downloaded, as well as their ratings.
Not to forget one should always pay attention towards the permission is applications are asking for before it is granted.
The infected applications can be uninstalled by simply navigating to Settings, then General and clicking on Application manager/Apps or holding on to the icon until the 'uninstall' option is shown.
Stay safe and stay tuned to Brandsynario for more news and updates.